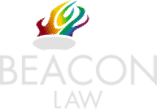 Find out how much your personal injury claim may be worth
If you've suffered an injury as a result of an accident which was not your fault, or contracted an illness or disease as a result of working in a substandard working environment, then you are entitled to make a claim against the negligent party.
Beacon Law can be your guiding light and help you recover the compensation that you both need and deserve.  We understand that suffering a personal injury can have a detrimental effect on your life.  We are here to help.
Often it is not just about compensating the injury or illness, but achieving remedies to get you back on your feet.  We believe you should be entitled to the best possible medical care, rehabilitation, and support, and we will always endeavour to provide for these elements within your claim.
We have strong ties with medical professionals, and can provide private physiotherapy and other rehabilitative treatments to assist you with your recovery and get you back to normal life as quickly as possible.
We deal with each and every client as an individual, and will listen to what you have to say.  We will advise you in plain language, and will complete the claims process as quickly as possible.  We will deal with your claim via post, email, and telephone, but if ever you wanted a face-to-face meeting, then we would be happy to accommodate your request.
Our Service Standards
We shall, at all times, endeavour to meet the following service standards:
You will talk to friendly professional individuals who have your interests at heart
You will receive compassionate and considerate expert advice at all times
We shall make the claims process as smooth and fast as possible
We will always advise you in clear down-to-earth language
We will seek interim payments wherever possible to help fund services such as rehabilitation
We will keep you regularly informed of progress
We will regularly advise you of the costs, risks, and benefits of pursuing your claim
Take any telephone calls if at all possible, but where it is not possible to do so we will endeavour to return your call within one working day
Reply to any written correspondence within one week
Our normal business hours are from 9am to 5pm Monday to Friday, although there are often staff available to deal with your queries outside of these hours.  The practice does operate an out of hours telephone service, 24 hours a day, 7 days per week, where messages can be taken and directed to your file handler upon their return to the office.
Make a Claim
Contact us today to find out if you have a claim.
Use our Contact Forms or Call 0330 1332 857
Address
Beacon Law
1st Floor
Shirley House
12 Gatley Road
Cheadle
Cheshire
SK8 1PY