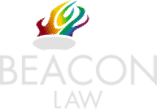 Motorway Accident Claim for Compensation
Find out how much your personal injury claim may be worth
Motorway accidents are common and can happen on any part of a motorway or slip road leading on and off the motorway. As vehicles travel along these types of roads at very high speeds, people injured in this type of accident will often sustain severe and catastrophic injuries.
If you have been injured as the result of a road traffic accident on a motorway, you may be entitled to make a claim for motorway accident compensation. Contact Beacon Law today to speak to one of our specialist road traffic accident claims solicitors for a free, no obligation, initial consultation.
Motorway Accident Claim: Main Causes of Motorway Accidents
Motorways have a higher speed limit than all other roads. It is for this reason that many serious accidents occur often due to the high speed of cars travelling along a motorway. There are many different causes of motorway accidents, including:
Driving in unsafe weather conditions
Drivers travelling at unsafe speeds, above the speed limit
Drivers not paying attention to the roads
Drivers driving under the influence of drugs or alcohol
Tiredness whilst driving, especially during long journeys
Use of mobile phones whilst driving
Beacon Law have dealt with many types of car accident claims, caused by many different factors. Whatever the cause of your motorway accident, contact Beacon Law to find out if you could make a no win, no fee motorway accident claim.
Types of Injuries Caused by a Motorway Accident
Various different types of injuries can be caused by a motorway accident, some will be minor; however, a large proportion of injuries will be severe. The most common types of injuries suffered by those involved in this type of accident include:
Paralysis
Fractured, broken and shattered bones
Sprains, strains and soft tissue injuries
Crush Injuries
Nerve damage injuries
Sustaining an injury following a road traffic accident can be traumatic for you and your loved ones. Beacon Law aims to support you through this difficult time by working on your behalf to help you recover the personal injury compensation you deserve.
I Have Been Involved in a Motorway Accident, What Should I Do?
Not everyone knows exactly what they should do after they have been involved in a road traffic accident, especially if the accident happens on a motorway. If you have been involved in a motorway accident, you should always stop your vehicle in a safe place; do not leave the motorway as someone involved in the accident may be injured and your car could be unsafe to drive. You should always switch on your hazard lights and call the emergency services as soon as possible.
You should note the registration number of the other vehicles involved and take photographs of the scene, if you are able to do so. Make sure you note the exact location and date of the accident and obtain witness statements if possible.
You should attend your G.P. or hospital to have your injuries assessed and treated. Keep receipts for any treatment, parking, or travel expenses to and from your appointments.
Contact your insurance company to make them aware of the accident and any damage to your vehicle. If you pay for any repairs to your vehicle following the accident, make sure you keep all receipts and invoices for this.
If you were involved in a hit and run accident, or by an uninsured driver, you should contact the police to inform them of the accident.
If you would like to find out about making a personal injury claim following your accident, contact Beacon Law to discuss your case and the legal services we may be able to offer you.
How Much Motorway Accident Compensation Will I Receive?
The amount of compensation you receive will be largely based on your pain, suffering and loss of amenity, therefore, to understand the extent of your injuries, we may need to obtain your medical records and/or arrange a medical examination to have the extent of your injuries assessed.
We will then negotiate a settlement of your claim based on our valuation of your claim.
The amount of compensation awarded for your pain, suffering and loss of amenity in a personal injury claim will vary depending on the severity of your injuries.
When making a valuation of your injuries, we use recent case law, as well as guidelines set out by the Judicial College. We will then negotiate a settlement with the other side to ensure you receive the best level of compensation for your injuries.
As well as claiming general damages (compensation for your injuries), you will be entitled to recover Special damages. Special damages refer to any additional losses. These losses may include:
Costs of repairs for damage to your vehicle.
Loss of Earnings if you have had to take time off work as a result of your injuries.
Medical Expenses for any treatment received as a result of the accident.
Compensation for care and assistance if you needed help around the home due to your injuries.
Travel expenses for any costs incurred travelling to and from appointments relating to the case or accident.
Costs of any adjustments you have been required to make at home as a result of your injury
It would help if you kept all receipts and invoices for your additional losses as these will be required to prove your losses.
Why Choose Beacon Law?
Beacon Law are specialist, professional Personal Injury and Road Traffic Accident Solicitors with a wealth of experience in dealing with all types of Road Traffic Accident Claims, including those which involve catastrophic injuries. We can provide you with specialist legal advice on making a claim and guide you through the process, whilst negotiating the best settlement for your accident and injuries.
Our specialist personal injury solicitors are highly experienced and we have recovered substantial damages for client's injured on the road. To find out more about making a claim after a road traffic accident on a no-win, no fee basis, take a look at the funding section on our website.
Beacon Law also deal with accident at work claims, medical negligence claims and slips, trips and fall claims.
Make a Claim
Contact us today to find out if you have a claim.
Use our Contact Forms or Call 0330 1332 857
Address
Beacon Law
1st Floor
Shirley House
12 Gatley Road
Cheadle
Cheshire
SK8 1PY