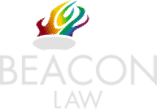 Find out how much your claim may be worth
Introduction
As is common practice with almost all professional companies, we use cookies on our website. This technology allows us to improve the functionality of our website for you as a user.
What are cookies?
Cookies are small text files that are downloaded to your computer when you access a website. These cookies are then sent back to the website each time you re-visit or to another website if it recognises that cookie.
How we use cookies
We use a couple of different 3rd party cookies to measure the performance of our site so we can improve it.
Google Analytics
This is one of the most widespread and trusted analytics solutions on the web for helping us to understand how you use the site and ways that we can improve your experience. These cookies may track things such as how long you spend on the site and the pages that you visit so we can continue to produce engaging content.
Canddi
The cookies enabled by this program are used to collect information about companies who visit our site and how they use it.
Disabling cookies
You can prevent the use of cookies by adjusting the settings on your browser.
For more information about cookies, and how to disable them visit this website.
Changes
We may need to update this policy in the future. We encourage you to review it regularly. If you have any questions regarding our Cookie Policy, please get in touch.
Telephone:
0161 428 1234
Fax: 
0161 239 1072
Address
Beacon Law
1st Floor
Shirley House
12 Gatley Road
Cheadle
Cheshire
SK8 1PY