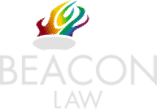 Find out how much your personal injury claim may be worth
Our Client Promise
People like to be in control of their circumstances and like to know what is happening. This simple concept lies at the heart of the Beacon Law client promise. It's our promise to look after you and to keep you informed at all times.
We like getting to know our clients because this means we can do our best for them. Everyone is unique and has different needs. We don't use a templated approach to legal services, we work the way you want us to.
Our Firm
We believe that everyone at Beacon Law plays a part in the impression that clients form of us. The greeting that the client receives at our reception and on the phone, the efficiency with which we deal with telephone calls, the quality of correspondence and the avoidance of any form of delay all form elements of the objectives which we have set for ourselves.
Our Service Standards and Targets
As an experienced personal injury practice, at the very heart of our business is the drive to meet our clients' needs to achieve outcome focussed results. We do not operate a 'one size fits all' rigid policy. We prefer a fluid, transparent and tailored service where we work with you as well as for you to meet your needs. Our client relationships are based on trust and loyalty. Everything we do revolves around satisfying the needs of our clients. We genuinely value our clients' opinions as it is a measure of our success. Our clients prefer our personal approach; we give thought and attention to everything. Our aim is to deliver a robust, dynamic, personal and cost effective service with no compromise on quality.
As a part of our overall approach we operate based on achieving transparency and openness with clients. This guidance is embedded in our firm ethos of building trust through understanding, which we have developed by:
Treating all clients fairly, rooted in our corporate culture;
Marketing and selling services with the aim of meeting client needs;
Providing clients with clear, concise information before, during and after we complete our service;
Tailoring the advice provided to a client's individual circumstances and to an acceptable service standard; and
Being transparent from the outset so clients always have clear information about the service being provided.
In all your dealings with Beacon Law, you can expect regular updates from a close-knit team who you will always find approachable and straightforward. Please do not hesitate to contact us.
Make a Claim
Contact us today to find out if you have a claim.
Use our Contact Forms or Call 0330 1332 857
Address
Beacon Law
1st Floor
Shirley House
12 Gatley Road
Cheadle
Cheshire
SK8 1PY