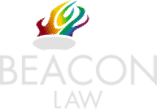 How Much Compensation for Losing a Limb
Find out how much your personal injury claim may be worth
Many types of accidents can lead to the loss of a limb. Losing a limb is life-changing and can drastically change the way someone lives their lives every day. The impact of this type of injury can be both physical and mental as the injured person will not be able to do as many activities and tasks that they used to do.
Suffering a limb amputation can be caused by many types of incidents such as road traffic accidents, infections that have developed in your limbs, or because of a diabetes-related complication or peripheral arterial disease that may reduce or cut off circulation to your legs or arms.
If you have had to have a limb amputated due to any type of accident such as a road traffic accident, medical negligence, work-related accident, you should consider making a claim against the person or organisation who were at fault for your injury. Even though the compensation money amount will not help regain your old life and abilities, it will help compensate for your physical pain, mental struggles, medical expenses, and any other income losses due to time off work.
If you have lost a limb due to someone else's negligence, you may be asking the question "how much compensation for losing a limb?"
Common Accidents That Can Lead To Losing A Limb
Losing a limb can be life-changing and can cause many new difficulties that may take a long time to get used to. At Beacon Law, we have dealt with numerous cases where the victim has suffered the loss of a limb. From our experience, some of the most common types of accidents that can lead to losing a limb include:
Road traffic accidents: Many road traffic accidents, including car accidents, pedestrian accidents and cyclist accidents, can lead to limb injuries. If you were involved in a high-speed car accident and collided with a large vehicle such as a truck or crashed into an immovable object such as a barrier, you can sustain a limb loss injury. If you have an injury that has caused you to have an amputation injury from a road traffic accident, you could be entitled to compensation. You can find out more about claiming a road traffic accident by checking our Road Traffic Accidents page.
Accidents at work: Your employer has a duty of care to ensure that your workplace is as safe as possible. Your employer must provide the correct training and ensure protection measures are put in place to protect you against work accidents. However, sometimes accidents at work do happen. If the correct training or protection measures weren't in place and you suffered an injury to your limbs at work, such as getting your fingers trapped in dangerous heavy industrial machinery or any other type of injury, and surgery is required. In that case, you could be eligible to make an accident claim against your employer. Your compensation claim will be made against your Employers' Liability Insurance, which is compulsory for all employers to have.
Slips, trips and falls in public places: People slip, trip and fall in public places every day, and whilst it may be embarrassing, many falling accidents have severe consequences and can lead to severe injuries such as broken limbs or the loss of a limb. In most cases, these accidents could have been avoided if safety procedures and regulations were followed correctly. If you have had to get your limbs removed as a result of your injury in a public place, then you may be able to make a claim for compensation. Check out our article on Claiming for an Accident in a Public Place to find out more information.
Sports accidents: Many accidents that happen at sporting events can lead to severe injuries including limb loss injuries. You may have been involved in an inappropriate tackle, which caused you to fall over and break or fracture your arm or leg, or you may have even sustained an injury because of faulty equipment or badly maintained fields or courts. You might be entitled to claim compensation if you suffered a limb loss injury during a sporting activity. You will be eligible to make compensation for an amputation claim if one of your limbs had to be removed due to the sports accident, and the sports accident was not your fault. Check out our Sports Injury Claims For Compensation article for more information.
Laboratory Accidents: Chemical spills on the skin can be very hazardous and is the most common type of laboratory accident that may lead to an amputation. If you do manage to spill any chemicals on you in the laboratory, it may react with your skin and inside your limbs, and if the injury is so severe that it can't be helped, there will be no other option other than to amputate the affected limb.
Medical Accidents: If you have had an operation on any of your limbs, it should only cause you an uncomfortable feeling. If the operation does not go to plan, you can get an infection that can spread in your limbs, leading to your limb being amputated. If this happens, you will be able to make a medical negligence claim.
If you have injured your limbs due to an accident that was someone else's fault, and you have had to get your limb amputated because of it, you may still be able to make an amputation compensation claim.
How Much Compensation For Losing A Limb?
We understand how difficult it must be to live a new life without a limb, so here at Beacon Law, we do not want you to feel alone, and we will support you as much as we can. Losing a limb will cause a lot of financial issues, so the question "how much compensation for losing a limb?" may be a common question victims of limb amputations may ask.
It is not possible to determine the exact compensation amount you will receive for your amputations claim, as each case is unique. The compensation award for losing a limb is calculated on a case by case basis because limb amputations can range in severity from small finger amputations to more severe amputations such as a whole arm or leg, which will have more of an effect on someone's daily life.
Many compensation calculators online may indicate the amount of compensation you could receive for losing a limb; however, the amount stated when using these calculators is not always accurate and cannot be guaranteed.
We will calculate the value of your limb amputation claim using recent case law and Judicial College Guidelines.
The amount of compensation you could receive for losing a limb depends on the severity of the injury and the length of time it took to make a full recovery and learn and adapt to your new life.
According to the JC Guidelines, an arm amputation injury should be valued from £76,650 to £239,140
We can not give you an exact figure for how much you will be able to get from your claim, as like every other accident or injury claim, they all differ. In addition, compensation claim amounts will depend on how severe your injury claim was and how much your injury and accident has affected your daily life.
We split your compensation award into general damages and special damages. Your general damages and special damages will be added up together to find out the total amount your compensation claim is worth.
How Much Compensation for Losing a Limb: General Damages
General damages refer to the amount you will receive for your injury, i.e., your pain, suffering and loss of amenity. The figure is based on the type of injury sustained, the recovery time, the severity, and the impact of the injury on your life or will continue to have on your future.
All personal injury lawyers use the JC guidelines to assist in making a personal injury claim calculation. We will discuss our valuation of your injuries when we have obtained all the required medical evidence before we make any attempts to settle your case with Defendant.
How Much Compensation for Losing a Limb: Special Damages
Special damages refer to any additional financial losses you sustained as a direct result of the accident. Your additional losses can include the following:
Loss of earnings if you required time off due to the accident.
Travel costs – for travel to and from medical appointments
Parking costs at medical appointments
Costs of any care received
Medical treatment costs and the costs of any medical care required as the result of the accident
Costs of supports due to the accident- E.g. crutches, frames, prosthetic limbs etc.
You should ensure that you keep all receipts and invoices for your additional losses, as these will be required to prove your loss.
How Can Beacon Law Assist?
Beacon Law is a law firm that specialises in personal injury claims. Our team of highly experienced personal injury specialist solicitors and legal professionals have processed large numbers of successful claims for personal injuries, including losing a limb.
Beacon Law can help you make a compensation claim for your injuries and accidents on a no win, no fee basis, which means that you won't have to pay any of our fees if your case is unsuccessful. We are experts on no win, no fee claims and authorised and regulated by the Solicitors Regulation Authority.
If you have been involved in an accident that has caused you to lose a limb or as a result of someone else's negligence, then call us today on 0330 1332 857 to get free legal advice from a friendly solicitor, and they will let you know if they can process a claim for you.
If you decide to claim with Beacon Law, our highly professional personal injury solicitors will work hard to ensure that you receive appropriate treatment and get the maximum compensation you deserve.
Make a Claim
Contact us today to find out if you have a claim.
Use our Contact Forms or Call 0330 1332 857
Address
Beacon Law
1st Floor
Shirley House
12 Gatley Road
Cheadle
Cheshire
SK8 1PY