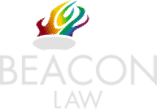 Claims Against MOD: Claims against the Ministry of Defence
Find out how much your personal injury claim may be worth
Members of the armed forces put their lives at risk for their country every day, already making a huge sacrifice. Therefore, if they are injured in an accident or situation due to negligence, they should be provided with the appropriate amount of injuries compensation. Despite the nature of the work, the Ministry of Defence (MOD) still has a duty of care to uphold.
What are the different types of claims against MOD?
There is a large variety of claims that could be made against the MOD. However, some of the common claims that are brought involve:
–         Military accidents at work
–         Clinical Negligence
–         Claims involving serious injury
–         Road traffic accidents involving armed forces personnel
Claim process for seeking injury compensation
If you have been involved in an incident where you have been injured, it is vital that you seek medical attention immediately. It is likely that this will be done through MOD healthcare, but you should keep a note of the treatment you receive or any expenses that you must pay.
Following medical treatment, seek trusted legal advice. At Beacon Law, we have a large amount of experience within personal injury claims, so can provide tailored advice for making compensation claims against the Ministry of Defence (MOD).
Evidence is key when beginning the process to claim compensation. Therefore, it is vital to take photographs of your injuries and any symptoms related to the injury. It would also be useful to take photographs at the scene of the accident, if possible. In addition, the collection of witness evidence is imperative when compiling a strong case.
Subsequent to this, we can advise you on how to proceed with the matter and take care of any legal documents which may be required. Ideally, we aim to settle matters via negotiations outside of Court, although in some situations this can be difficult to do. If court proceedings are necessary, we can be on hand to provide support and advice.
Damages for claims against the Ministry of Defence
The damages that you receive for a claim will depend on the severity of the injury, the impact that it has had on your life, the impact it will have on your life in the future and many other factors.
Your damages will be separated in general damages, damages which reflect the compensation for the injury itself, and special damages, damages which reflect financial losses that you may have experienced due to the injury. These financial losses may include loss of earnings, loss of future earnings, travel costs to medical appointments and medical treatment costs. If you have experienced any of these losses, it is vital that you retain the receipts for evidential purposes.
Additionally, the government has set up the Armed Forces Compensation Scheme (AFCS) which compensates for any injury, illness or death which was caused by service on or after 6 April 2005. Under the AFCS, there are two types of awards: a tax free lump sum for pain and suffering or a guaranteed income payment which is a tax free, index linked monthly payment.
Once we know the key information for your case, we will be able to calculate an estimation for the damages that you will receive. This will be based on previous case law and the guidelines set out by the Judicial College.
Time limits for making a claim against MOD
Within personal injury compensation cases, the claimant has three years from the date of the accident or the date that they realised that their injury came from the accident, to have either settled the matter or issued court proceedings. These rules can differ depending on the case.
In regard to claims from service personnel against the Ministry of Defence, an individual can make a claim against them for accidents that took place after May 1987.
How long will it take to reach settlement in my case?
This can be a very difficult question to provide an answer for as it completely depends on the circumstances of the case and whether it has gone to Court or not. If you have a straightforward case with minor injuries, we will aim to settle the matter within 6-9 months. However, we cannot account for delays which may arise through no fault of our own. These may include difficulties when obtaining evidence or an unresponsive defendant.
No win no fee claims against MOD
We operate our claims on a 'no win, no fee' basis. This means that if you do not win, you will not be required to pay us a fee. So, the length of the matter will have no financial effect, as no fee is required anyway.
If we are successful in your case, we will take a small percentage of your compensation to cover our costs. This figure will always be discussed and agreed with you prior to when we start your claim.
Why choose Beacon Law to assist in your claims against MOD?
At Beacon Law, we have formed a team of highly experienced solicitors and legal experts. We pride ourselves on our success and are always keen to develop new knowledge which may be of aid to our clients.
Due to the teams' array of experience within the personal injury field, we can assist in a large variety of types of cases. Thus, if your case involves aspects of personal injury, we can provide personalised advice to you.
We strive to achieve the most success for our clients and always keep their best interests central to our work. As a respected law firm, we are authorised and regulated by the solicitor's regulation authority. Our regulation ensures that our solicitors meet the high standard that is required.
If you have been involved in an incident involving the Ministry of Defence, please contact us at 0330 1332 857 or email us on info@beaconlaw.co.uk, where one of our experts will be sure to return to you with the relevant information. If you would like to seek further information about us, please continue to look at our FAQ's, as the website works to provide helpful information for our prospective clients.
Make a Claim
Contact us today to find out if you have a claim.
Use our Contact Forms or Call 0330 1332 857
Address
Beacon Law
1st Floor
Shirley House
12 Gatley Road
Cheadle
Cheshire
SK8 1PY