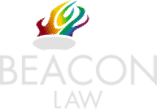 Dog Bite Claims – No Win No Fee
Find out how much your personal injury claim may be worth
Dog bite incidents can cause serious injury as well as severe emotional trauma. Many households in the UK have a beloved family pet, and dogs are not classed as dangerous animals due to their domestication, training and human control. Unfortunately there are always exceptions, and aggressive dog bite accidents do occur which means many people look to make dog bite claims.
It is the dog owner's responsibility to keep their dog under control at all times, and sadly there are some animal owners who do not take this requirement seriously, which leads to unfortunate incidents. There are also a handful of banned breeds in the UK that are not allowed to be owned, sold and bred, due to their popularity as fighting dogs.
If you or a loved one has suffered a dog bite injury and are claiming on their behalf, then our personal injury solicitors can assist you in making a claim on a no win no fee basis. Please get in touch today to find out more.
What should you do if you have been bitten by a dog?
If you have been bitten by a dog then you should try and obtain the dog owner's name and contact details. Remembering and writing down any important key facts surrounding the attack will also be useful when making a claim, such as the dog breed, colour and size. Photographs of the offending dog, their owners and your injuries can also prove highly beneficial.
It is also recommended to contact the police after a dog bite incident has occurred and the police reports can also be used during your claim. Make sure to keep ahold of all the evidence to make a dog bite compensation claim more likely to succeed.
After the event has occurred the main thing you should do is to seek medical attention, whether it be at hospital or through your GP. You may need urgent medical treatment, stitches or vaccinations to reduce risk of infection.
What type of injuries can dog bites cause?
Dog bites can cause a wide range of injuries, from minor to severe. The severity of the injury depends on factors such as the size and breed of the dog, the location of the bite, and the victim's age and overall health. Some of the injuries that can result from dog bites include:
Punctures and lacerations: Dog teeth can cause puncture wounds that can become infected or lacerations that may require stitches.
Infections: Bacteria from a dog's mouth can cause serious infections such as tetanus and rabies.
Broken bones: A dog bite can cause bones to fracture, especially in small children and the elderly.
Nerve damage: A bite may damage nerves in the area, causing loss of sensation or movement.
Scarring and disfigurement: A bite can leave permanent scars or disfigurement, especially on the face.
Emotional trauma: A dog bite can be a traumatic event that can cause emotional distress, especially in children.
Dangerous Dogs Act 1991
All dog owners are expected to keep their dogs under control at all times. The Dangerous Dogs Act makes it illegal for dog owners to allow any dog to be out of control. If there is a dog in your area that you think might cause harm to someone, you can speak to the dog warden at your local council to report the owner. They'll visit the owner and decide whether that dog could be harmful or not.
The Dangerous Dogs Act was passed in 1991 and featured 'harmful' breeds that were to be banned in the UK. Such breeds have historically been bred with the intention of being fighting dogs or aggressive dogs. The banned breeds currently in the UK are:
Pit Bull Terrier
Japanese Tosa
Fila Brasileiro
Dogo Argentino
Though there are the above banned breeds in the UK, any breed of dog is capable of biting and causing injury. This mainly has to do with the owner's training and control.
Dog owner responsibility
As a general rule, dog owners have a legal and moral responsibility to control their dogs and prevent them from causing harm to others. This responsibility may vary depending on the specific laws and regulations in your area, but some of the typical expectations for dog owners include:
Keeping the dog on a lead or in a securely fenced area when in public spaces.
Supervising the dog at all times, especially when around other people or animals.
Training the dog to follow basic commands such as "sit" and "stay."
Taking steps to prevent the dog from escaping or getting loose.
Keeping the dog up to date on vaccinations and other medical care.
Taking responsibility for any harm caused by the dog, such as by paying for medical bills or damages to property.
If a dog owner fails to meet these responsibilities and their dog causes harm to others, they may be held liable for any injuries or damages that result. It's important for dog owners to take their responsibilities seriously and to prioritize the safety of their pets and those around them.
How much compensation could you receive?
Compensation for dog bite claims is usually divided into two categories: general damages and special damages.
General Damages – This refers to the amount of compensation you receive for your physical pain, suffering and loss of amenity.
Special Damages – These are any direct financial losses that you may have suffered because of your injuries. Typically, these may include loss of earnings up to the settlement, loss of earnings in the future, medical costs, travel costs or the costs of care provided to you.
Personal injury compensation claims are aimed to minimise the impact of your injury and to get you back to the position you were in before the accident happened.
Generally, the more severe the injury the higher the amount of compensation you can expect to receive. A specialist personal injury solicitor can provide more insight of what you might expect after looking through all the facts of your case.
It is worth noting that some injuries may not seem immediately severe but can progress in severity as time goes on, potentially needing ongoing medical care.
Please note that there are certain time limits to making a claim. Generally you have three years from when the claim took place to make a claim, though there are some exceptions to the rules which our solicitors can discuss with you if needed.
Who pays for the dog bite claims?
When making a claim for dog bite compensation the dog owner's insurance will generally cover the compensation. If the dog owner does not possess insurance then it may be possible, in certain circumstances, to make a claim through the Criminal Injuries Compensation Authority.
How can Beacon Law assist?
The dog bite claim solicitors at Beacon Law are experts in the area of animal attacks and injury compensation claims. Our highly experienced personal injury solicitors work on a no win no fee claim agreement, meaning that if your claim fails you will not be expected to pay anything for our services. Our team are experts in this area of injury law and have a stellar track record in advocating for their clients' best interests.
By always striving to achieve the best results for our clients, we are able to have a great success rate when recovering the compensation which our clients deserve.
To discuss any queries surrounding dog bite claims, please contact our personal injury solicitors on 03301332857 or use the form above to get in touch with our team today for a free initial conversation about how we may be able to help you.
Beacon Law are authorised and regulated by the Solicitors Regulation Authority. Our firm is based in Manchester; however, we assist claimants with their personal injury claims in all locations in England and Wales.
Make a Claim
Contact us today to find out if you have a claim.
Use our Contact Forms or Call 0330 1332 857
Address
Beacon Law
1st Floor
Shirley House
12 Gatley Road
Cheadle
Cheshire
SK8 1PY