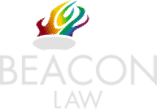 Animal Injury Claims for Compensation
Find out how much your personal injury claim may be worth
Animal injury claims cover a range of circumstances whereby an individual is injured directly by an animal or indirectly by an animal as a result of its actions.
Most animals have the tendency to bite when frightened or surprised. Naturally, they can act in an unusual way or aggressively depending on their surroundings. Most animal injuries in the UK are caused by dogs who attack people, or bite, or run into the road which causes a vehicle to swerve.
Animal attacks can be severe and have a significant impact on your life. If you've been injured due to an animal, then you may be entitled to claim for compensation.
What causes animal injuries?
According to Royal Mail, more than 2,000 postal workers are bitten by dogs every year. However, it's not just dogs that cause injuries because livestock, horses, zoo animals, and even cats are also a cause. Some examples of certain incidents involving animals include:
·        Road traffic accidents caused by runaway animals
·        Horse riding accidents
· Injuries caused by livestock
· Accidents on farms and in stables
· Zoo and wildlife park accidents
· Children injured due to petting animals at zoos and farms
Employees who work in certain industries also have standard risks that come with the job. All employers should be given the appropriate training, protective clothing, supervision, or support when handling the animals, they work with. This is particularly important when working with untrained animals on a farm or zoo, police dogs and horses. If you suffer an animal injury at work, you employers may be held liable and you could make an animal injury compensation claim. Get in touch with Beacon Law today to claim the compensation you deserve.
What type of injuries could you sustain?
Animals can be unpredictable, and the unpredictability is what makes them potentially dangerous. If you have been injured by an animal, you could sustain serious or even fatal injuries including:
· Animal bites
· Brain/head injury
· Concussion
· Crush injuries
· Dislocation
· Fractures
· Kick injuries
· Lacerations and scarring
· Spinal/back injuries
· Trampling injuries
Animal injury claims: Who do you claim against for an animal injury?
Every animal owner has a duty of care to members of the public and they should control and prevent their animals from causing injury or damage. If they fail to keep it under control, then you can file a claim against the owner.
In most cases, they should have a public liability insurance to cover liability for any injuries caused by their animals, especially in situations where members of the public use the business' facilities or services. Hence, it is important to undertake risk assessments and manage the animals for the safety of others.
In some cases, if the animal is considered to be a dangerous one, the Animal Act 1971 may be beneficial. This law applies to dangerous species where there may have been negligence, or the owner has provoked the animal. Regardless of whether you have been injured in your workplace or elsewhere, the owner is always liable to pay compensation for any damage caused by the animal they keep.
Injuries suffered on farmland and footpaths due to animals are the responsibility of the owner. Dangerous animals must be clearly signposted with information about the risks of being in close contact with farm animals, livestock, or wild animals like deer – especially during specific times of the year when animals may become aggressive to protect their young.
Members of the public may also be able to file accident claims if livestock stray onto the roads or train tracks and injuries are sustained as a result.
Under the employer's liability insurance, your employer also has a duty of care to protect you to pay for injury compensation claims if you are injured by an animal in the workplace.
What should you do after an animal injury?
In the event that a dog bites you or any other accident involving animals, you should seek medical treatment as soon as possible. The best course of action is to get the wounds cleaned as soon as possible to prevent infections and future complications. Obtaining a medical report from a doctor will significantly strengthen your case for claiming compensation as this will act as proof for your physical injuries.
If possible, you should take photographs of your injury and the animal you were injured by as well as details of any witnesses who were at the scene at the time of the attack.
Following that, you should report the animal act to the police station who can then decide whether anyone is at risk of being attacked. It is essential that you notify the police to ensure that the animal is unable to attack another person. The police may order a dangerous animal to be destroyed to prevent further attacks from occurring.
How much are animal injury claims worth?
The amount of compensation you receive always depends on your individual circumstances, the extent of your injuries (how severe it is) and how long a full recovery might take. You will be able to receive compensation for damages such as pain and suffering, loss of earnings (both past and future), as well as the cost of medical treatment or rehabilitation you may require.
The animal may have also caused damage to your property for which you could also make a claim. Whatever the reason, you should speak to a personal injury claims solicitor who can provide you with advice.
There are many compensation calculators available online; however, these may not always be correct and may give unrealistic expectations as to how much a claim is worth as it doesn't include any legal costs. Each claim is different and will vary based on different factors.
When valuing your injuries, we use recent case law, as well as guidelines set out by the Judicial College. We will then negotiate a settlement with the other side to ensure you receive as much compensation as possible. 
Compensation is usually divided into two categories: general damages and special damages.
General Damages – This refers to the amount of compensation you receive for your physical pain, suffering and loss of amenity.
 Special Damages – These are any direct financial losses that you may have suffered because of your injuries. Typically, these may include loss of earnings up to the settlement, loss of earnings in the future, medical costs, travel costs or the costs of care provided to you.
How long do you have to make an animal injury claim?
Generally, you have three years from the date of the injury you sustained to start a claim, though you may have longer if you are claiming on behalf of a child or someone with mental impairment.
Why choose Beacon Law to assist with your animal injury claims?
If you have suffered an injury as a result of an attack from a dangerous or non-dangerous animal, then you may be entitled to bring a claim for compensation. Beacon Law are a specialist firm of personal injury solicitors with years of experience in dealing with animal attack and dog bite claims. We can provide you with specialist legal advice on making animal injury claims and will guide you through the process, whilst negotiating the best settlement of your claim.
 We provide a high level of service to all our clients and work hard to ensure you receive the highest level of compensation for your injuries.
 We offer our services on a no win no fee agreement, meaning you should not be left out of pocket if your claim is unsuccessful.
Beacon Law is authorised and regulated by the Solicitors Regulation Authority in England and Wales. To find out about making a claim for an animal bite or animal attack on a no-win, no fee basis, have a look at the funding section on our website. 
If you have suffered an injury as a result of an animal, then please call us today on 0330 1332 857 to start your claim or complete our contact form at the top of the page to start your claim online and a member of our personal injury team will give you a call back.
Make a Claim
Contact us today to find out if you have a claim.
Use our Contact Forms or Call 0330 1332 857
Address
Beacon Law
1st Floor
Shirley House
12 Gatley Road
Cheadle
Cheshire
SK8 1PY