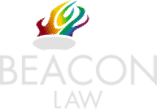 Fractured Sternum Claim for Compensation
Find out how much your personal injury claim may be worth
When individuals have suffered a fractured sternum, they can be in terrible pain. Due to the nature and area of the injury, the injured person may also be dealing with a recovery from soft tissue injuries, a chest injury, or broken ribs, and some may even be left with permanent damage.
These types of injuries can have a massive effect upon someone's day to day life. Thus, whilst the recovery process is ongoing, they may not be able to work. This loss of earnings, alongside additional and unexpected medical costs, can be damaging to an individual and their family. Consequently, compensation can be sought.  
If someone else's negligence has caused you to experience pain, a loss of amenity and/or financial loss, please read on to find out how we can help you claim for compensation.
Common accidents that lead to a fractured sternum
 Fractured sternum injuries can arise from a number of scenarios and each case is unique, though the common causes are:
Bicycle accidents
Motorcycle accidents
Pedestrian accidents
 If you have suffered an injury in any type of accident, contact us today to speak to a personal injury solicitor about making a fractured sternum claim.
Making a claim for sternum fracture compensation
Once you have decided that you would like to commence a claim for compensation, and you have contacted one of our solicitors to discuss the details of your claim, we will consider your case and decide if we will be able to help you effectively.
If we decide that we are able to act on your behalf and have received the signed documents, we will prepare a Letter of Claim. This will inform the defendant of the claim and set out the details which you have provided us.
The defendant will have a period of time to respond, depending on the accident. Throughout this period, we will collect evidence to support your claim, making success a likely prospect. We may also request a medical examination and the preparation of a medical report from an expert. This can be helpful evidence too.
The defendant will then respond to our claim and either:
·        Accept liability and commence negotiations for a settlement by proposing an offer.
·        Deny liability or not make any reasonable settlement offers.
At this point, we may also decide that following a re-assessment of your evidence and the prospects of the case, we will not be able to act on your behalf anymore. This occurs rarely, though if it does happen, we will provide you with the reasoning behind our decision.
If the latter occurs and the defendant is difficult, denies liability or fails to propose any reasonable offers, we will issue the claim. This means that we will issue formal court proceedings and a trial hearing could take place to conclude the matter. Though, the matter can still settle in any time during this lead up.
We understand that the court process can often be anxiety provoking so we ensure to keep our clients well informed throughout the entire process.  
What should I do after I suffer a sternum injury?
 If you are recovering from a fractured sternum injury and are deciding whether to pursue a claim, the first step you should take is seek medical attention and focus on recovering from your injuries. Although we will handle the workload of the claim, we understand that clients can feel naturally anxious. Therefore it is important that you are looking after yourself before commencing a claim.
Whilst you are taking time to rest, take photographs of your injury. If your accident took place in a certain area e.g. at work, take photographs of the area where it occurred. Moreover, if anyone witnessed the injury be sustained, take a note of their details so we are able to request witness evidence from them at a later date.
If you experience any financial losses or incur any costs e.g. prescriptions or medical fees, keep a copy of the receipts for special damage's calculations.
How much is a fractured sternum worth?
 Our team of personal injury experts strive to achieve the best fractured sternum compensation for our clients. The average payout for a broken sternum claim is difficult to quantify as each matter is unique. However, our solicitors will be able to provide am estimation for your claim following a medical examination.
This estimation will be based on our knowledge of previous sternum injury compensation and judicial college guidelines (JCG). These guidelines state that a chest injury which has taken a few weeks to recover from may require compensation of £3,000 and upwards, whereas some serious cases can offer up to £150,000 of compensation.
If your claim is successful and you receive compensation, your settlement will be divided into general damages and special damages.
General damages reflect the severity of the injury, the pain and suffering which it has caused, and the loss of amenity which it has caused. Therefore, the general rule would be that the worse the injury, the higher the general damages.
Special damages account for the financial losses attributable to the injury. Therefore the amount of compensation received for your fractured sternum injury can depend on your loss of earnings and loss of future earnings. Alongside this, special damages can take medical costs, prescription costs, travel costs and costs of care into consideration.
How long do I have to bring a fractured sternum compensation claim?
 The general rule for personal injury claims is that an individual has three years from the date of the injury/date of realisation to bring a claim for compensation. If you fail to adhere to these rules and surpass the limitation period, the claim could be barred.
Nevertheless, there are exceptions to this rule. For example, if the injured person is under-eighteen, the three year period will not start until their eighteenth birthday.
Also, if the injured person lacks the mental capacity to bring a claim themselves, the three year limitation will not apply.
Finally, in very exceptional circumstances, the court may allow a claimant to bring a claim outside of the three year limitation period. Though this will only be allowed if there was very good reason as to why they could not bring the claim earlier.
What are the legal costs for a fractured sternum claim?
 At Beacon Law, we operate all of our personal injury claims on a 'no win, no fee' agreement. This means that if your claim is unsuccessful, you will not have to pay any legal costs.
In successful cases, we will take a pre-agreed percentage of the compensation to cover our costs and pay the fees of the solicitor who has diligently worked on your case.
Why choose Beacon Law?
 The team of personal injury lawyers at Beacon law are experts in their field. Through extensive experience and knowledge, we are able achieve great results for our clients. These high aspirations are always the goal of every claim because we see first-hand the effects of personal injury.
Furthermore, we are authorised and regulated by the Solicitors Regulation Authority so we can be relied on to uphold their excellent standards. To discuss a potential claim with an expert, please fill in the form above. Alternatively, you can speak to an expert directly on 0330 1332 857.
Make a Claim
Contact us today to find out if you have a claim.
Use our Contact Forms or Call 0330 1332 857
Address
Beacon Law
1st Floor
Shirley House
12 Gatley Road
Cheadle
Cheshire
SK8 1PY