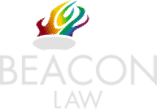 Rotator Cuff Tear Compensation Claims
Find out how much your personal injury claim may be worth
What is a Rotator Cuff?
The 'rotator cuff' refers to a group of muscles that surround the shoulder joint, called supraspinatus, infraspinatus, subscapularis and teres minor. The purpose of these muscles is to stabilise the shoulder joint and allow it to move.
When a rotator cuff tear occurs, this usually refers to the tearing of the tendons that stretch from the edge of the muscle at the shoulder blade to the top of the arm bone (humerus). Tears can occur in any of the four muscles of the rotator cuff, but the supraspinatus muscle is the most likely to tear. A rotator cuff tear is one of the more common causes of shoulder pain and frozen shoulders.
When someone suffers a shoulder injury, it can seriously affect their daily life and cause long-term pain. If you have suffered a rotator cuff injury as a result of an accident caused by negligence, you may be eligible to make a rotator cuff tear compensation claim.
What is a Rotator Cuff Injury?
A sports injury, car accident or accident at work from a lack of health and safety procedures can all cause a tear in one or multiple rotator cuff muscles, as can long-term wear and tear on the shoulder. Due to the physical, emotional and financial strain that shoulder injury like this can cause, many people are eligible for rotator cuff tear compensation.
A rotator cuff injury can happen suddenly, for example, as a result of an accident at work or in a car accident, or gradually over time. Tears can be partial, going only part of the way into the tendon, or full, going all the way through the tendon.
Repeated motions involving the arms can result in wear and tear to the shoulder muscles, eventually developing into an injury to the shoulder.
What Are the Symptoms of a Rotator Cuff Tear?
A patient with a rotator cuff injury will usually feel pain around the shoulder and upper arm, which is often made worse by reaching out in front or behind the patient's back. The pain can manifest as a general ache or a more severe, sharp pain upon moving the shoulder and arm. It is common for patients to experience more pain during the night if they have an injury to the shoulder, such as a rotator cuff tear.
Many patients also report a feeling of weakness in the arm and an inability to raise the arm up above the head. Some can also hear a clicking or grating sound when they move the shoulder.
These symptoms can also be signs of other types of injury to the shoulder. Seek advice from your GP or local hospital if you are concerned that you may have symptoms of a rotator cuff tear.
How to Claim Rotator Cuff Tear Compensation
An injury to the shoulder can be debilitating and have a significant impact on your work and personal life. Depending on your treatment, you will likely have your arm in a sling for a period of time and may not be able to lift anything heavy until the pain improves. This can cause both emotional and financial strain, and so you may want to claim rotator cuff tear compensation. Compensation claims can be awarded to those who have suffered a rotator cuff injury as a result of the negligence of someone else.
To claim rotator cuff tear compensation, get in touch with our personal injury solicitors. At Beacon law, our solicitors operate on a no-win-no-fee basis and have a good amount of experience dealing with rotator cuff injury claims and other soft tissue injuries. Personal injury claims can be awarded in the form of a general damages pay-out and/or a special damages pay-out.
How Much Can I Get in Rotator Cuff Tear Compensation?
1.     Care Claims
If you have help from family and friends due to the rotator cuff injury you received, then you may be able to claim money back on their behalf for the care they give you. If you have to pay for a professional carer to assist you with the day-to-day activities of washing, cleaning and cooking, you may be able to apply for a reimbursement of £650 per week. In order to have a chance of claiming care costs, you need to keep a detailed log of your expenses, keeping the receipts for any care payments.
2.     General Damages Pay-out
General damages are awarded in order to compensate for general pain and suffering related to an injury. A qualified medical professional should take a look at your injury to the shoulder to give an estimate for the discomfort and inconvenience caused. If your rotator cuff injury needs surgery to repair the damage, the Public Interest Lawyers estimates a pay-out of between £11,980 and £18,020.
3.     Special Damages Pay-out
Special damages are awarded in order to compensate for financial loss impacts of your rotator cuff injury, either in the form of loss of earnings or unforeseen payments. If you had to take more days off work than your employer compensates you for, missed out on big work opportunities or had to pay for travel to hospital appointments, you could claim special damages compensation.
It is difficult to determine an exact figure of compensation that you may receive for your injuries as all cases are unique. However, compensation calculators can be used in order to receive a general estimation on your claim.
How can Beacon Law assist?
 Beacon Law is a leading Manchester law firm with a great reputation. Our specialist solicitors and legal professionals have vast experience in handling all types of personal injury claims and medical negligence claims. If your rotator cuff tear was caused as a result of someone else's negligence, you could be eligible to make a claim for compensation.
We are regulated by the Solicitors Regulation Authority and can provide you with any legal advice on rotator cuff injury claims as required. We will provide assistance throughout your case and act only within your instructions in progressing the matter.
If you require our assistance or wish to discuss your case based on its own facts, please complete the online contact form on our website, and a specialist Solicitor will contact you. Alternatively, you may call us on 0330 1332 857 to discuss your potential case.
Make a Claim
Contact us today to find out if you have a claim.
Use our Contact Forms or Call 0330 1332 857
Address
Beacon Law
1st Floor
Shirley House
12 Gatley Road
Cheadle
Cheshire
SK8 1PY