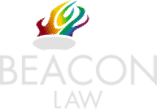 Internal Injury Claims: Serious Injury Compensation
Find out how much your personal injury claim may be worth
Suffering an internal injury in an accident that wasn't your fault can be traumatic for any person and their family to go through. Many accidents and injuries can cause internal damage, even mistakes deriving from medical negligence.
Internal injuries can cause a significant amount of pain and suffering, and in some cases, death. It is therefore your right to make a claim against the party at fault for causing such injury, and with the help of a specialist solicitor your chances of making a successful claim are at their highest.
Our team at Beacon Law are highly experienced in all areas of personal injury claims, including serious internal injuries. If you are in need of a specialist to work on your case or are simply looking for advice, then please do not hesitate to get in touch with us today.
Common causes of internal injuries
Causes of internal injuries can vary, but most often the injuries are caused by penetrating trauma or blunt trauma. Such instances can cause serious internal bleeding and subsequent damage to internal organs.
Some of the accidents we see that frequently cause internal injuries include:
As well as accidents, internal injuries can occur as a result of medical negligence. Whether this be from a mistake made during surgery or whether its from delayed treatment and misdiagnosis later leading to you suffering internal complications as a result.
Delays or mistakes in treatment can cause serious and life-changing effects on a person, and once discovered it is important to be treated with the best and most efficient care to minimise the risk of any more damage being caused.
As such, you are entitled to bring a claim for internal injury compensation if you have suffered as a result of a failed medical treatment and mistreatment.
Types of internal injury
The human body is complex, and a person may suffer from a variety of different types of internal injury, including internal organ damage. In most cases, any type of internal injury is classed as serious and can have life-changing effects on the person inflicted.
Typically, internal injuries fall under one of two categories, which are penetrating trauma and blunt trauma. The prior relating to injuries as a result of something piercing the skin and damaging organs inside the body, and the latter relating to a strong force hitting the body such as trauma to the abdomen in a car collision.
Some of the most common internal injuries are listed below, but the list is not exhaustive. If you have suffered any type of internal injury due to an accident that wasn't your fault or due to someone else's negligence, then please don't hesitate to get in touch with one of our personal injury solicitors today to discuss your claim for compensation.
Ruptured spleen
Kidney damage
Internal bleeding
Bowel damage
Pneumothorax
Abdominal aorta aneurysm
What should you do following an accident?
Depending on where you suffered the injury, it should be reported to the person responsible, such as your employer if it happened at work or to the person or company you think is responsible if it happened on public or private land.
If the injuries were caused during a road traffic accident, then you should also make sure to let your insurance company know.
Most importantly, you should seek the most appropriate advice or treatment as soon after the injury as possible. If possible, it is worth taking pictures and notes of the environment in which the accident happened as these will be useful when coming to make a claim.
It is vital to note that there is a time limit in place on making a claim for personal injury, which currently stands at 3 years. The only exceptions to this rule is if the injured person was under 18 at the time of the incident or if the injured person was left mentally incapacitated following the injury. Our personal injury specialists can discuss these exceptions in more detail if you require more information.
Making an internal injury claim
To be successful in making a personal injury claim, then you must be able to prove your internal injuries were as a result of someone else's negligence or mistake. A common example is if you were injured at work and your employer did not provide you with safe working conditions as they have a legal duty to keep you safe.
No matter who you think is responsible for your accident please get in touch with us to discuss your case in more detail and we can advise you on the next steps and inform you if we think you have grounds for a successful personal injury compensation claim.
How much compensation are internal injury claims worth?
Each individual claim for personal injury is different and as such we cannot advise exactly how much compensation you might receive as it will depend on a number of different factors. When valuing your claim, we will look into the extent and seriousness of your internal injuries and how they have affected your life, both physically and emotionally, and how long you have had to recover. This value is considered 'general damages'.
We can also then value your claim under 'special damages' which include additional financial losses you may have suffered as a result of your injury. Such as :
Loss of earnings if you required time off due to the accident, or if you have been required to change or leave your employment as a result.
Travel costs for medical appointments.
Parking costs at medical appointments.
Care and Assistance compensation for any paid or additional unpaid care required as a result of the accident; this can include care provided by a family member.
Medical treatment costs.
Costs of making any required adjustments to your home as the result of your injuries.
You should ensure that you keep all receipts and invoices for your additional losses as these will be required to prove your loss.
How Beacon Law can assist with internal injury claims
Beacon Law is a specialist personal injury solicitor with ample experience of dealing with no win no fee personal injury claims. Our expertise in this area of law means we can provide an exceptional standard of service to our clients, and we work tirelessly to ensure we achieve the best possible outcome and highest level of compensation for your injuries.
Beacon Law is authorised and regulated by the Solicitors Regulation Authority. To find out more about our no win, no fee claims funding and legal fees, please have a look at the funding section on our website.
If you have suffered an internal organ injury or any other type of internal injury at the fault of someone else, then please contact us today on 0330 1332 857 to start your claim or complete our contact form at the top of the page to request a call back from a member of our team.
Make a Claim
Contact us today to find out if you have a claim.
Use our Contact Forms or Call 0330 1332 857
Address
Beacon Law
1st Floor
Shirley House
12 Gatley Road
Cheadle
Cheshire
SK8 1PY