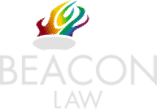 Knee Injury Compensation: Making a Claim
Find out how much your personal injury claim may be worth
The knee is an essential part of our body as it is required for mobility. Injuring any knee components will cause severe pain and may restrict even mobility. If you are involved in an accident that was not your fault, and suffered a knee injury as a result, you may be able to make an accident claim for knee injury compensation.
Common Accidents That Can Lead To Knee Injuries
We use our knee joints every day to move and stretch. When we fall over, we often fall on our knees and hands as they are often the first part of our body to hit the ground. It is almost impossible to not injure some part of your knee at some point in your life. Knee injuries can happen both in the workplace and outside the workplace. Some of the most common accidents that affect your knees include:
Types Of Knee Injuries
Knee injuries can vary from minor to severe. Most knee injuries can cause you to be out of action and off work for a while depending on how severe the injury is. Below is a list of the most common types of knee injury.
Collateral Ligament Injuries
Anterior Cruciate Ligament Injuries
Post-Cruciate Ligament Injuries
Fractures
Dislocations
Tendon Tears
Meniscal Tears
Cartilage Tears
Ligament Damage
Heightened symptoms from pre-existing conditions.
Sprains
Soft tissue injuries
Severe lacerations to the knee
Each type of knee injury varies in severity, and all have different recovery times. Each type listed above will entitle you to some degree of compensation claim, but only if there is evidence showing your knee injury was due to negligence. Some of the more severe knee injuries will cause a lot of pain and suffering and may require surgery. This may result in months of rehabilitation and physical therapy in addition to time off work.
What To Do If You Are Involved In An Accident Causing A Knee Injury?
If you have been involved in accident that caused you to suffer a knee injury, you should gather as much evidence as you can. For example, you should collect evidence such as:
Obtain witness contact details-  Witness statements will help your case. We may need to contact any witnesses to your accident to obtain a witness statement.
Get as much information as possible at the scene of the accident- If your knee injury was caused due to a road traffic accident, you should ask the person at fault for details of their insurance company. You should also note down what vehicle caused the accident and the vehicles registration number.
Take Photos- You should take photos of the scene and area where the accident happened. You should also take photos of your injuries. This will help strengthen your case.
Keep Proof of Expenses- You will be able to claim for any extra expenses you have encountered due to the injury. Examples of expenses include loss of income, travel costs etc. Evidence to keep track of your expenses are receipts and any documents.
The more evidence and detail you are able to provide to a personal injury solicitor, the more likely it will be that your knee injury compensation claim will be successful.
No Win No Fee Solicitors
We provide our services on a 'no win, no fee' basis. This means that you are unlikely to be required to pay any fees if your case is unsuccessful.
We always offer the 'No Win No Fee' Agreement in conjunction with an After The Event Insurance (ATE) insurance policy so that you will not incur any personal liability for your opponent's costs if the claim were to fail.
In simple terms, if you lose, you will not be required to pay for the insurance. However, if your claim is successful, you will be responsible for paying our success fee and the insurance premium, which would be deducted from your final compensation award.
How Much Knee Injury at Work Compensation will I receive?
If you have been injured in an accident, and have developed a knee injury, you may decide to make a claim. Your knee injury settlement amount will be based on your pain, suffering and loss of amenity (general damages) as well as any financial losses you suffered as the result of the accident (special damages). It is difficult to determine the amount of compensation you will receive without knowing all the details of the injury. As many injuries are complex, especially those which are ongoing, it may be necessary to obtain a medical evaluation of your injuries before we can make an estimation on the value of your injuries.
The valuation of your general damages will be based on recent case law, as well as guidelines set out by the Judicial College.
Special damages refer to any past and future financial losses incurred as a result of the knee injury. Your additional losses can include loss of earnings, treatment costs, and travel expenses.
Why Choose Beacon Law To Handle Your Knee Injury Compensation Claim?
Beacon Law provides a team of highly qualified Solicitors and legal professionals with many years of experience in all personal injury matters. We can assist in all types of personal injury cases, including accidents at work and medical negligence claims for all types of injury.
We offer a high level of service and will guide you throughout the claim process. We work hard to ensure you receive the highest level of knee injury compensation for your injuries. We are specialist no win, no fee Personal Injury claims solicitors with expertise in all types of claims, including road traffic accidents, slips, trips, falls, and criminal injuries.
Beacon Law is regulated by the Solicitors Regulation Authority. To find out about more about how we can help you get a successful compensation settlement and how we can help you with your legal fees and your compensation calculator, have a look at the funding section on our website.
To find out more about making a knee injury compensation claim, take a look at our FAQ's.
Make a Claim
Contact us today to find out if you have a claim.
Use our Contact Forms or Call 0330 1332 857
Address
Beacon Law
1st Floor
Shirley House
12 Gatley Road
Cheadle
Cheshire
SK8 1PY