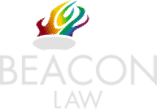 Compensation for Death of a Family Member
Find out how much your personal injury claim may be worth
The death of a loved one, such as a family member, as a result of a fatal accident, can leave a massive impact on the person's family and friends' lives. Not only will they have to endure the emotional grievance after the accident, but they will also be burdened with various financial pay-outs, such as funeral costs, legal fees as well as investigations to look into the death.
The loss of a loved one can have a huge impact on your life, especially if you were dependent on that person's income to live on, or if they cared for you or someone that you know.
Due to the fact that fatal accidents are incredibly traumatic and abrupt, it can be a very challenging ordeal for people to go through. At Beacon Law, we are determined to help you clarify who was at fault for the wrongful death of your loved one as well as helping you obtain the compensation you deserve to get through this difficult time.
If you would like to speak to someone about the claims process for compensation for death of a family member, contact us today to speak to a specialist solicitor.
Common Accidents That May Lead to Death
Accidents can occur in various forms and can unfortunately lead to fatalities. Common accidents that may result in death include:
Car Accidents: Motor vehicle accidents, including collisions, crashes, and pedestrian accidents, are a leading cause of death worldwide. Speeding, distracted driving, impaired driving, and failure to use seatbelts are contributing factors.
Falls: Falls from heights, such as ladders, roofs, or stairs, can result in severe injuries, including head injuries or spinal cord injuries, which may lead to death, particularly among the elderly.
Drowning: Accidental drowning can happen in swimming pools, open water bodies, or even bathtubs. It's a significant cause of death, especially in children.
Fires and Burns: Residential fires, workplace fires, and chemical burns can lead to fatal injuries, including smoke inhalation and severe burns.
Electrocution: Accidental contact with live electrical wires or equipment can result in electrocution and death.
Industrial Accidents: Accidents in industrial settings, such as construction site accidents, explosions, or machinery malfunctions, can lead to fatalities.
Medical Errors: Medical mistakes, including surgical errors, medication errors, and misdiagnoses, can result in patient deaths.
Sports and Recreation Accidents: Activities like extreme sports, cycling, and water sports can lead to accidents that cause fatal injuries.
Workplace Accidents: Occupational accidents in various industries, such as construction, manufacturing, and agriculture, can result in fatal injuries.
What is the process of making a claim?
When a family member is making a claim for compensation after losing a loved one in an accident that was not their fault, they might need to be prepared for quite a long and emotional process. Our expert solicitors will take all of the relevant details of the case, including time, date and circumstances which lead to the fatality. A solicitor will also be interested to know if there were any other people at the time of the accident that were perhaps also injured themselves or witnessed the event.
At Beacon Law, we offer a no win no fee basis on all of our personal injury claims, meaning our clients have nothing to lose by making a claim.
Once all of the relevant paperwork is filed by the claimant, we can then commence discussion with the defendant and the defendant's insurance company in which they will be asked whether they will accept liability for the fatality or not.
If the defendant accepts liability at this point, then the settlement discussion will take place. If they deny liability, then the case will move to court proceedings to fully understand the circumstances surrounding the accident and subsequent fatality to find out exactly who is at fault.
Our solicitors will always try their best to get claims settled in as short time as possible however this is not always possible depending on the actions and arguments of the opposing party, such as if the defendants are refusing to cooperate or their insurance company is hard to get a hold of.
Eligibility to make a compensation claim for the death of a family member
If a loved one or family member passed away as a result of an accident that was not their fault or as a result of medical negligence, you may be eligible to make a claim for compensation for the death of a family member.
In order to bring a successful claim for compensation following a fatal accident, you must be able to prove that the person who caused the accident was negligent. For example, this might involve proving that another car driver was negligent in the case of a fatal road traffic accident or proving that an employer was negligent in the case of fatal accidents at work.
There are two main types of claims that those left behind can bring:
A claim brought on behalf of the deceased's estate
A claim brought by family members who had financial dependency on the deceased (a dependency claim). Close family members may also claim compensation for their bereavement and the pain and suffering that they have had to endure.
With claims brought on behalf of the deceased's estate, the deceased 'estate' is the property and assets that they left behind. If at the time of their death, the deceased had a claim for compensation, then that right to claim becomes part of their estate. Anyone who is entitled to bring a claim on behalf of the deceased's estate can therefore claim for the compensation that the deceased would have been awarded had they been alive.
Those who had financial dependency on the deceased and have suffered financial losses can claim compensation for the financial support that they would have received from the person who has died. This may have been in the form of their earnings, pension, or other financial income.
According to section 1a of the Fatal Accidents Act 1976, a dependent can be:
A wife, husband or civil partner of the deceased for at least two years before the deceased's death.
Parents, grandparents, and guardians of the deceased.
A spouse or ex-spouse.
Blood-related children, adopted children, stepchildren.
Brothers, sisters, uncles, aunts, cousins, nephews, nieces.
Someone who was living with the deceased
A statutory bereavement award may also be given to the claimant to compensate for the pain and suffering that has been caused by the loss of a loved one. It must be noted, however, that this claim can only be brought by the spouse or civil partner of the deceased or the parents of a deceased child who was under the age of 18.
Compensation amounts for death of a family member
When it comes to how much compensation for death in the UK a loved one might receive, we can provide you with a rough guide or estimate, but ultimately the amount of compensation depends on a number of factors surrounding the individual case.
Compensation will be split into General Damages and Special Damages. General damages generally provide a compensation amount for the death of the victim due to it not being their fault, but special damages cover their families pain and suffering, their loss of income, financial expenses, funeral expenses and probate costs. The age of the deceased person, and whether they had any financial dependants will also play a factor when determining compensation.
Time limits for making a claim
The general rule is that you have three years following the passing of a loved one to pursue an accidental death compensation claim or settled the claim. The three-year deadline commences from the date that the fatal accident occurred or from the date on which you realised that the accident was associated with the fatal injuries.
If the accident occurred abroad, the time limit may differ from the three-year limit as it will be based on that countries law.
Why choose Beacon Law
Beacon Law is a specialist personal injury solicitor with ample experience of dealing with accidents caused by a third party that has progressed to a fatality. Our expertise in this area of law means we can provide an exceptional standard of service to our clients, and we work tirelessly to ensure we achieve the best possible outcome and highest level of compensation for your injuries during what it a very emotional and difficult time for our clients.
Beacon Law is authorised and regulated by the Solicitors Regulation Authority. To find out more about our no win, no fee claims funding and legal fees, please have a look at the funding section on our website.
If your loved one suffered an accident or medical negligence resulting in death, then please get in touch with our team today to discuss your potential claim for compensation for death of a family member.
Please contact us today on 0330 1332 857 to start your claim or complete our contact form at the top of the page to request a call back from a member of our personal injury team.
Make a Claim
Contact us today to find out if you have a claim.
Use our Contact Forms or Call 0330 1332 857
Address
Beacon Law
1st Floor
Shirley House
12 Gatley Road
Cheadle
Cheshire
SK8 1PY