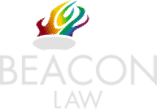 How Much Compensation for Losing a Toe?
Find out how much your personal injury claim may be worth
Toe Amputation Compensation: Can You Claim Compensation for Losing a Toe?
Toe injuries might not sound very serious, but losing a toe can seriously impact your quality of life. An amputated toe can cause severe pain, and it may affect your balance and your ability to walk, especially if you lose your big toe. 
As well as the pain and suffering associated with an amputated toe, you may also suffer psychologically from losing a toe; you may find it extremely difficult or embarrassing in situations when you are expected to be barefooted, for example at the beach or at the swimming pool.
 If you have suffered a toe amputation from an accident that wasn't your fault, then you may be entitled to claim for compensation. 
Common Accidents That Lead to Toe Amputation:
At Beacon Law, we have dealt with numerous cases of toe injury compensation claims. In our experience, some of the most common accidents that can lead to toe injuries include: 
Road traffic accidents: Many road traffic accidents, including car accidents, pedestrian accidents or cyclist accidents, can cause serious toe injuries leading to toe amputation. Car accidents are a very common cause of crush injuries, for example, a car rolling over your foot could cause crushed toes and even lead to a broken toe. If you lost a toe or toes in a road traffic accident that wasn't your fault, you may be eligible to make a toe amputation compensation claim. 
Accidents at work: Your employer has a duty of care to ensure that your workplace is as safe as possible. However, sometimes, accidents at work happen; you could drop something heavy on your foot and sustain a serious injury that may lead to toe amputation. If the correct training and protection measures are not in place and you sustain an injury at work, then you could make a compensation claim against your employer. Your compensation claim will be made against your employer's Employers' Liability Insurance, which is compulsory for all employers.
Slips, trips and falls in public places: People slip, trip and fall in public places every day, and while it may be embarrassing, many of these accidents have severe consequences and can lead to serious injuries, including toe injuries that may lead to amputation. In most cases, these accidents could have been avoided if safety procedures and regulations were followed correctly. If you have lost a toe in an accident in a public place, then you may be able to make a claim for compensation.
Medical negligence: Sometimes accidents happen during medical treatment. You may have lost a toe due to a misdiagnosis that required toe amputation, or you may have even lost your toe due to a surgical error. If you lost your toe due to medical negligence, you should be entitled to make a claim against the NHS or a private clinic. 
If you have lost a toe in an accident that is not listed above, you may still be able to make a claim for compensation. Contact us today to speak to one of our specialist personal injury lawyers.
How Much Compensation for Losing a Toe? : General Damages and Special Damages
It is not possible to determine exactly how much compensation for losing a toe you could receive, as each case is unique. The amount of compensation you will receive will depend on the type of injury sustained, the number of toes affected and the specific toes affected. 
Your compensation award will be split into two sections: General damages and Special damages. Your general damages and special damages will be added together to give you the total value of your compensation award. 
General Damages
General damages refer to the compensation you will receive for your pain, suffering and loss of amenity. "Loss of amenity" is the legal term that refers to the impact that your accident or injury has had on your quality and enjoyment of life. The amount of general damages compensation you will receive depends on the type and severity of the injury you sustained, your recovery time, and the impact your injury has had on your day-to-day life. 
Special damages
Special damages refer to the financial losses incurred as a direct result of your accident. Some examples of special damages include:
Travel and transportation costs — this can be for travelling to and from medical appointments, whether you travelled by car, taxi or public transport.
Medical costs — This can include medical expenses, such as medication and consultation fees, and costs for long term treatment, such as physiotherapy,
Loss of earnings — you should be able to claim for loss of income compensation if your injury forced you to take long periods of time off work. 
It is very important to keep all receipts and invoices for your special damages, as they will be required to prove your financial loss. 
How Much Compensation for Losing a Toe?: Calculating the Value of Your Compensation Award
If you are considering making a claim for the loss of a toe, you may also be wondering; "how much compensation for losing a toe?" There are many compensation calculators online that may give you an indication of the amount of compensation you could receive for losing a toe, however, the amount stated when using these calculators is not always accurate and cannot be guaranteed. 
At Beacon Law, we will calculate your toe amputation claim according to Judicial College Guidelines and recent case law. 
According to Judicial College Guidelines, the amount of compensation you could receive for toe amputations ranges from £10,960 to £47,710:
Severe toe injuries including amputations: £10,960 – £16,800
Loss of a big toe: around £24,950
Loss of all of the toes on a foot: £29,110 – £44,710
How Can Beacon Law Assist?
Beacon Law is a specialist personal injury law firm registered in England and Wales; our registered office is based in Manchester. Our team of solicitors and legal professionals have years of experience in dealing with all types of personal injury claims and accident claims. Some of the most common types of claims we deal with on a day-to-day basis include road traffic accidents, accidents at work, slips, trips, and falls as well as medical negligence claims and dental negligence claims. 
Beacon Law can assist you in making a toe amputation compensation claim on a no win, no fee basis, which means that you won't have to pay any of our fees if your case is unsuccessful. We are experts in no win, no fee claims, and we are authorised and regulated by the Solicitors Regulation Authority.
If you have lost a toe or suffered a toe injury in an accident that wasn't your fault, then contact Beacon Law today by calling 0330 1332 857 or complete the contact form at the top of the page to request a call back, and we will put you in touch with a specialist Solicitor. Our team of personal injury solicitors will be more than happy to guide you through the process of claiming toe amputation compensation.
 If you decide to make a claim with Beacon Law, our highly professional personal injury solicitors and accident at work solicitors will work hard to ensure that you receive appropriate treatment and the highest level of compensation for your lost toe. 
Make a Claim
Contact us today to find out if you have a claim.
Use our Contact Forms or Call 0330 1332 857
Address
Beacon Law
1st Floor
Shirley House
12 Gatley Road
Cheadle
Cheshire
SK8 1PY