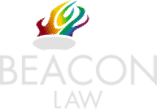 Compensation for a Psychological Injury
Find out how much your personal injury claim may be worth
Psychological Injuries often happen after someone has undergone or experienced something that was extremely stressful or upsetting. Suffering from psychological trauma can have a deep emotional impact and can affect someone's life and sometimes their ability to cope and carry out certain tasks, such as driving a car.
Psychological injuries can be just as severe as physical injuries, and sometimes they can be worse.
If you have developed psychological injuries due to someone else's negligence, you may be able to make a claim. Psychological injury claims follow the same process as any other injury claim, as the victim's pain and suffering are still considered when filing a claim and any financial losses that may have been incurred due to the accident, such as therapist fees.
Common causes of psychological injuries
Many people do not realise that they can claim compensation for a psychological injury and they often associate compensation with physical injuries only. Psychological injuries are usually caused by frightening, distressing and stressful events. Types of events that can lead to psychological damage include:
Having or experiencing a near-death experience
Being involved in road traffic accidents 
Accidents at work– Accidents and injury at work can happen through falling from heights, building site accidents, dangerous machinery accidents, can all affect someone's mental stability; even if they only witnessed the accident
Witnessing violent death
Being a victim or witnessing a violent personal attack or terrorist attack
Being part of military combat
Experiencing a distressing act of medical negligence or suffering a severe injury as a result of poor medical treatment
Suffering anaesthetic awareness
Being involved in an accident where a close family member sustains a severe injury.
There can be two types of victims on an accident; primary victims and secondary victims. Primary victims are those who are directly involved in an accident and may sustain both physical and psychological injuries. Secondary victims are those who witnessed a distressing accident or incident. These victims usually suffer from psychological injuries, such as PTSD. 
It is not easy to tell if someone is suffering from a psychiatric injury, as it is not always shown on the outside. However, on the inside, they may be suffering from a mental illness, such as post-traumatic stress disorder (PTSD), depression, anxiety, or chronic fatigue. These illnesses can be debilitating and can cause you to have problems working, maintain relationships with partners, family and friends or even leave your house. These mental illnesses are often treated with cognitive behavioural therapy (CBT)or medication.
 Psychological damage can develop as soon as the event or accident has happened; however, in many cases, it can occur in weeks, months or even later years. For example, soldiers who have just served in the army will often begin to feel the effects on their mental health when they return home from their active duty.
Symptoms of Psychological Injury
There are different types of mental and psychological injuries that can be brought on by third-party negligence. Some symptoms of psychological injuries include:
Sleep Deprivation
Change in personality
High levels of anxiety, depression
Difficulty concentrating
Emotional detachment
Mood swings
Trembling
Anhedonia- Loss of enjoyment in pleasurable activities.
Drug and alcohol misuse
Heart palpitations
Extreme headaches, shaking, stomach upsets
Dizziness
Hyperarousal- feeling in a constant state of high alert
While all of these symptoms can be brought on after a traumatic event and can lead to psychological issues and injuries, the main symptom that leads to psychological injuries is anxiety.
For example, if you are involved in a car accident that caused injuries to yourself and passengers or pedestrians, the result of this may be that you are put off from driving a car or even getting into a car due to your anxiety and memory of the accident. This may also impact your ability travel on any type of transport. Psychological issues can often cause physical problems such as an increase in heart rates, headaches, shaking and stomach upsets.
Can you claim compensation for a psychological injury?
If you are suffering a psychological injury, you may be able to make a compensation claim and gain compensation. Contact us to speak to one of our specialist personal injury solicitors today, and we will let you know if we think claiming a psychological injury for compensation will be a success or not. 
You can speak to us online or call us on 0330 1332 857. Whether you feel comfortable talking about your case online or over the phone, our personal injury solicitors will listen to you and work to the best of their ability to make your negligence claims case a success. 
You may be able to claim compensation for a psychological injury if:
The accident or negligence that caused you to get psychological injuries happened in the last three years
The accident or negligence that caused your psychological injuries was a third parties fault.
No Win No Fee Compensation Claims
We offer our services on a no win, no fee basis. No win, no fee means that you will not be required to pay our fees if your claim is unsuccessful. Our fees will be deducted from your compensation at the conclusion of your case if you successfully make a psychological injury compensation claim. 
The only requirement for this agreement is that you cooperate with us throughout the process of your claim and that you are honest with us at every stage.
To find out more, feel free to have a look at the funding section on our website.
Calculating compensation for a psychological injury
If you have decided to make a claim, you may be wondering, "how much is my psychological compensation worth?". It is difficult to determine the exact amount of compensation you will receive for psychological injury compensation without first knowing the severity of the psychological damage and its effects on your life.
 Your compensation award will be split into general damages and special damages.
General damages refer to the amount of compensation you will receive for your injury, i.e., your pain, suffering and loss of amenity. Each case is unique, as are all injuries, and therefore the value of your claim will be difficult to determine without knowing all the facts. The figure will be based on the type of injury sustained and the severity and impact the injury has had on your life, or the impact it may continue to have on your future. 
 Special damages refer to any additional financial losses you may have sustained as a direct result of the accident and can include:
Travel and parking costs.
Loss of earnings.
Medication costs.
Costs of any private treatment you may have required.
Compensation for any additional care and assistance you required.
Why Choose Beacon Law?
Beacon Law is a leading personal injury law firm that offers a range of personal injury claim services to our clients, including psychological injuries compensation claims. We provide a high level of service to all our clients and work hard to ensure they receive the appropriate treatment and highest level of compensation for their injuries.
We work closely with all clients, following their instructions whilst providing specialist legal advice on each case study. We aim to support all our clients throughout a time that is already difficult and provide the best case management possible throughout all legal proceedings.
If you require advice on a potential case or assistance, please contact us on 0330 1332 857. Alternatively, please complete our online form, and a Personal Injury expert will contact you to help you start your claim.
Beacon Law are a Solicitors registered in England and Wales, with our registered office based in Manchester. We are authorised and regulated by the Solicitors Regulation Authority.
Make a Claim
Contact us today to find out if you have a claim.
Use our Contact Forms or Call 0330 1332 857
Address
Beacon Law
1st Floor
Shirley House
12 Gatley Road
Cheadle
Cheshire
SK8 1PY