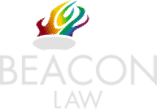 How Much is my Burn Claim Worth?
Burn Injury Claims
Burn injuries often arise as the result of many different types of accidents. When people think about burn injuries, they usually think about fires; however, there are many other types of accidents which may result in burn injuries. Some burn injuries can be severe, with many resulting in permanent scarring and long term skin and tissue damage.
If you suffered a burn injury as the result of an accident which was not your fault, you may be able to make a claim. If you are thinking about making a claim, you may also be wondering, "how much is my burn claim worth?"
Burn Injury Causes
Burn injuries can be caused by many different things, most are caused due to some type of accident. Some of the most common types of burn accidents are listed below:
Burn injury accidents at work due to defective equipment resulting in electrical burns.
Burn injuries to staff working in food establishments due to a lack of training, faulty cooking equipment, unsafe practices, or lack of health and safety procedures at work.
Chemical burn injuries at work, for example, in a warehouse or factory, as the result of improper storage of dangerous substances, insufficient training, or a lack of PPE.
Burn injuries in rented homes home due to electrical faults or defective electrical equipment.
Burn injuries to staff in canteens or break rooms due to faulty equipment, such as coffee machines, kettles or toasters.
Burn injuries at home due to defective electrical or cooking products.
Burn injuries may also be sustained in serious road traffic accidents.
Burn injuries at restaurants or coffee shops due to staff negligence resulting in spillages, or lids coming off coffee cups etc.
Medical negligence can also cause burn injuries, for example, if defective medical equipment is used, or if unsafe chemicals are used on the skin.
Find Out If You Have a Claim
How Much is My Burn injury Claim Worth?
The amount of compensation you will receive for your burn injury will depend on the severity of the burn injury, including your pain, suffering and loss of amenity. Scarring and the requirement for skin grafts will also be taken into consideration when valuing a burn injury claim.
The amount of compensation you receive will be split into two sections: general damages and special damages. General damages refers to the compensation awarded to you for your injury and special damages refers to additional losses, such as loss of earnings, treatment costs, travel costs to and from appointments and parking costs when attending appointments. Both sets of damages will be added together to give you a final award of compensation on conclusion of your case.
The amount of compensation you receive will often depend on the type of burn injury you sustain as some burn injuries will be more severe than others.
Types of Burn Injury
There are different types of burn injury which are categorised according to the severity and depth of the injury.
First-degree burns
First-degree burns are the least severe and only affect the top layer of skin, also known as the epidermis. This type of burn is commonly caused by scalding from hot water or steam.
They may not require urgent medical attention, however, they can cause pain, discomfort and sometimes there may be some complications, such as infection.
Second-degree burns
These types of burns are a bit more serious and affect the top two layers of skin. Nerve endings, sweat glands and blood vessels may be damages as a consequence of a second degree burn. Skin may become blistered and red.
Third-degree burns
Third-degree burns are a severe type of burn in which all three layers of skin become damaged.
Recovery from this type of burn will usually take a long time, and permanent scarring or disability may result. Hospitalisation and surgery, such as a skin graft may be required to treat this type of burn.
Fourth-degree burns
Fourth degree burns are less common, however, they are the most severe type of burn injury and may cause damage to the tendons, muscles and bones. Damage to nerve ends can cause loss of sensation, and will require medical treatment such as grafting, surgery, or even amputation.
Quite often, fourth degree burns will be life-changing, and in some cases, they may result in death.
Burn Injury Compensation Amounts
If you are considering claiming compensation for a burn injury, you may be wondering "how much is my burn claim worth?" Valuations for burn injuries can be between £1,890 to £83,550, depending on the severity of the burn and the long term impacts which the injury has had on the person's life. Valuations for scarring and skin grafts will also vary depending on the area of the body which has been impacted.
Scars and burns which cover more than 45% of the body will be worth at least £83,550. One single scar, or multiple superficial scars which are not on the face will be worth between £1,890 and £6,240. Non facial disfiguring scars, or several noticeable scars will be worth £6,240 to £18,120.
It is difficult to determine exactly how much an injury is worth without knowing the full details of the accident circumstances and the extent of the injury. In most cases, you will be required to attend an appointment with a medical expert who will document the extent of your injuries and recommend further treatment, if required. We will be unable to provide an exact figure for your injuries without the report from the medical expert.
Making a Burn Injury Compensation Claim
Most accidents resulting in burn injuries are preventable and may not have happened if appropriate measures had been set in place to prevent accidents from happening. If reasonable steps had not been taken by the person or organisation responsible for your injury, you may be able to make a personal injury claim for a burn injury.
If you would like to discuss making a claim, contact Beacon Law to speak to one of our specialist Solicitors who will discuss the claims process with you so that you can decide whether you would like to make a claim.
We offer our services on a no win, no fee basis, which means that you will not be required to pay pur fees if your claim is unsuccessful.
Why Choose Beacon Law?
Beacon Law is a specialist form of personal injury Solicitors with a great reputation for providing exceptional service to all clients. Our specialist solicitors and legal professionals have vast experience in handling all types of personal injury claims. We have experience in dealing with burn injury claims as the result of many different types of accident, including accidents at work, road traffic accidents and occupiers liability accidents.
We are authorised and regulated by the Solicitors Regulation Authority and can provide you with the legal advice you require as your personal injury lawyer. We will provide assistance throughout your case and act only within your instructions in progressing the matter.
If you require our assistance or wish to discuss your case , please complete the online contact form on our website, and a specialist Solicitor will contact you. Alternatively, you may call us on 0330 1332 857 to discuss your potential case.
Make a Claim
Contact us today to find out if you have a claim.
Use our Contact Forms or Call 0330 1332 857
Address
Beacon Law
1st Floor
Shirley House
12 Gatley Road
Cheadle
Cheshire
SK8 1PY