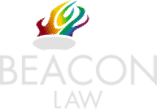 Does Compensation Affect Benefits?
Find out how much your personal injury claim may be worth
If you recover compensation for your personal injury claim, whether this be a road traffic accident or a workplace accident, you may find yourself asking does personal injury compensation affect benefits or the amount of benefits you are entitled to?
You may be receiving benefits before your accident, or you may have lost your job or are unable to work due to the injury sustained; and thus, will have to rely on benefits. It may be that the amount of compensation you receive can be used to supplement your income; and thus, can affect your entitlement to benefits. Of course, a factor to consider here is the amount of compensation received, which will vary based on the level of injury and how that injury has affected your life which will then determine the question of does compensation affect benefits? Furthermore, it will also depend on what you obtain compensation for, whether this includes just personal injury compensation or also a recovery of loss of earnings or long term care.
Whatever the amount of compensation, there are ways in which you can protect your compensation settlement instead of it being used to replace your state benefits.
Does Compensation Affect Benefits? Means Tested Benefits
Certain benefits are means tested, and these are the ones which are likely to be affected by compensation payments. A means test involves looking at your income and capital to determine whether you are eligible for certain benefits. Capital can include savings, property bonds, stocks and shares. You receive a lump sum of compensation and put this into your bank account then it can also be deemed as capital.
The following benefits are means tested:
·        Working Tax Credit
·        Universal Credit
·        Child Tax Credit
·        Income Support
·        Employment and Support Allowance
·        Job Seeker's Allowance
·        Housing benefit
Other benefits, such as disability living allowance and personal independence payment (PIP) are not means tested and can be received irrespective of the amount of savings someone has.
However, it should be noted that even when a benefit is means tested, some are determined based on income only and savings will not affect. There will be a savings limit, so, for example, for Income Support, the savings limit you are allowed to have without this benefit being affected is £6,000 meanwhile, you will be entitled to some of this benefit until you reach a savings limit of £16,000. This is also the case for Housing Benefit, Universal Credit and Employment and Support Allowance (ESA).
How Does Compensation Affect Benefits?
Where your compensation is transferred directly to your bank account, it will be counted as savings; and thus, will reduce the amount of benefits you will be entitled to. It will mean that your compensation will be used to cover your living costs such as rent, mortgage, bills etc.
This means that your settlement will take the place of your benefits instead of it being used as compensation for the injury which you incurred due to someone else's negligence. Furthermore, if you are claiming benefits directly because of your accident, then the company responsible for the accident or the party paying you the compensation may also have to pay back the government the benefits which you have received. This can affect the amount of compensation you receive or the amount the responsible company is willing to offer you.
How Can You Protect Your Compensation?
For the first 52 weeks you receive your compensation, the government will ignore it. However, you have to be careful on how you spend this amount of compensation after the 52 weeks have passed. If you purposely give away money with the purpose of being able to keep your benefits, the government will treat you as still having the compensation; thus, losing both your compensation and your benefit entitlement.
The solution to being able to keep your compensation and your benefit entitlement to certain benefits is to put your compensation in a personal injury compensation trust.
A personal injury trust can ring-fence your compensation so that it can be used for future needs such as care fees or care homes you may require to move to.
In order to set up a personal injury trust, you can use different types of trusts as long as they meet the following requirements:
·        The trust has to have at least two trustees. If you are a trustee then you need to have another two trustees appointed.
·        You have to be the beneficiary or one of the beneficiaries of the trust
·        The trust fund has to be kept in a separate bank account to your personal income
·        The money in the trust fund must only include your personal injury compensation and no other funds.
We would advise you to seek the assistance of a Trusts lawyer to assist with setting up and managing your personal injury trust.
How Can Beacon Law Assist?
Beacon law are a team of experienced solicitors who specialise in Personal Injury. We act on a no win, no fee basis; and thus, you will be protected against incurring any legal fees for your personal injury claim should your case not be successful.
Beacon Law are regulated and authorised to provide legal advice and representations by the Solicitors Regulation Authority. We can assist in the different aspects of your case day to day and provide professional legal advice on the merits of your claim and the next steps which should be taken.
We aim to provide regular updated on your case and explain factors of your case clearly and without the use of legal jargon to ensure that the instructions you provide to us are fully understood. We aim to reach the best possible outcome for you, whatever your injury.
Should you wish to discuss your query with Beacon Law, please contact us on 0330 1332 857 or complete our online enquiry form and an experienced member of our team will contact you to discuss your query further.
Make a Claim
Contact us today to find out if you have a claim.
Use our Contact Forms or Call 0330 1332 857
Address
Beacon Law
1st Floor
Shirley House
12 Gatley Road
Cheadle
Cheshire
SK8 1PY