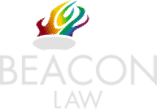 How Much Compensation Can I Get for a Back Injury?
Find out how much your personal injury claim may be worth
There is no doubt that the back is an important and delicate part of the body that requires constant care and awareness. Any back injury can lead to temporary or potentially permanent damage to your mobility if the injury is severe.
The back carries one of the most important bone structures in the body, the spine. The spine is essential for our body's movement, balance, and stability. If you damage or injure the spine, it can have a life-changing impact on your life. Suffering a back injury can cause serious implications on both your personal and professional life.
Back injuries can make day to day activities hard to carry out. Your back pain and suffering will restrict you from doing simple tasks, such as eating, drinking, walking, getting dressed, driving, and even your work duties. Not being able to move may mean that you will have to take time off work to recover. If you have suffered a back injury in an accident that wasn't your fault, then you could be entitled to make a personal injury claim. If you are considering making a claim, you may be wondering, "how much compensation can I get for a back injury".
Common Accidents That Lead To Back Injuries
At Beacon Law, we have dealt with numerous cases of back injury compensation claims. In our experience, some of the most common accidents that can lead to back injury include:
Road traffic accidents:

 Many road traffic accidents, including car accidents, pedestrian accidents, and cyclist accidents, can lead to back injury and whiplash. If you have sustained a back injury such as a fractured spine from a road traffic accident, you could be entitled to compensation. You can find out more about claiming a road traffic accident by checking our

 Road Traffic Accidents

 page.

Accidents at work: 

Your employer has a duty of care to ensure that your workplace is as safe as possible. Your employer must provide the correct training, such as training their staff to lift and carry heavy objects in work safely; and make sure protection measures are put in place to protect you against accidents at work, such as providing the correct equipment such as chairs with back supports and neck supports on, as without these features employees may get painful back injuries. However, sometimes 

accidents at work

 do happen. If the correct training or protection measures were not in place and you suffered a back injury at work or any other type of injury, then you could be eligible to claim against your employer. Your compensation claim will be made against your employer's Employers' Liability Insurance, which is compulsory for all employers to have in place.

Slips, trips and falls in public places: 

People slip, trip and fall in public places every day, and while it may be embarrassing, many falling accidents can cause you to seriously jolt your back from the impact of crashing on the floor. This can cause multiple different injuries in the back and other parts of the body. Severe back injuries can lead to serious injuries such as broken bones. In most cases, these accidents could have been avoided if safety procedures and regulations were followed correctly. If you have injured your back in an accident in a public place, then you may be able to claim compensation. Check out our article on 

Claiming for an Accident in a Public Place

 to find out more information.

Sports accidents: 

Many accidents that happen at sporting events can lead to serious injuries. You may have been involved in an inappropriate tackle, which caused you to fall over and damage and injure your back, or you may have even sustained an injury because of faulty equipment or badly maintained fields or courts. You might be entitled to claim compensation if you sustained a back injury during a sporting activity. Check out our 

Sports Injury Claims For Compensation

 article for more information.

Medical Negligence:

 If you have an operation on your back, it is a risky procedure. If the operation does not go to plan, you could further your back pain and be restricted with movement.  
These are just some of the examples of accidents that can lead to back injuries. If you have suffered a back injury from an accident that is not listed above, and the accident was due to the actions or negligence of a third party, then it is worth enquiring about a compensation claim. Contact us today to speak to one of our specialist personal injury lawyers.
Types Of Back Injuries 
 There a many different types of back injuries for which you may be able to make a claim. Here are some examples:
Fractured vertebrae

Soft Tissue Damage

 A spinal cord injury.

Prolapsed Disc

Muscle strain 

Lower back pain 
These are just a few back injuries. These injuries vary from minor to severe injuries, and all have different recovery times. Minor injuries, such as muscle strains, only take a short time to heal. More severe back injuries will take longer to recover from and may require surgery and physiotherapy treatment.
How To Relieve Back Pain
Back injuries can cause a lot of pain and suffering, both physically and mentally. However, there are ways to relieve your back pain by using simple home remedies and treatments. All relief methods will be different depending on each person. Make sure you find out your backs condition after the accident by attending your G.P. or seeing a qualified physiotherapist. Some back pain relief methods include:
Pain Relief
· Pain relievers, such as anti-inflammatory medication, may help alleviate some of the pain you are experiencing.
· Heat and cold can both be useful to manage pain.
· Over the counter topical creams like ibuprofen gel, deep heat, Volterol, Biofreeze and Tiger Balm will all work to help ease pain
Exercise
· Your G.P. or physiotherapist may advise you to exercise to relieve your back pain. People often worry that exercise will make the pain worse; however, by continually exercising and keeping the blood flow moving, you will strengthen your muscles and keep your joints loose. This will help in preventing back pain from getting worse and will speed up recovery.
·Consult with your G.P. or physiotherapists to find out which exercises will help alleviate your pain and which exercises you should avoid. Exercise such as swimming, walking, yoga, pilates and going to the gym may be good for your back injury.
Relative Rest
· In contrast, your G.P. or physiotherapist may also advise you to avoid doing activities that bring on your back pain for a few days, but they may still encourage other forms of exercise.
Surgery
· Surgery may be recommended for specific back injuries, and conditions, such as a slipped disc or sciatica, but only as a last resort in most instances.
Always make sure you seek medical attention for any type of back pain.
What To Do After A Back Injury?
If you are involved in an accident that wasn't your fault, the first thing you should do is seek medical attention for your injuries.
Report the accident to the responsible party as soon as possible so that they can make a record of the accident.
At the scene of the accident or soon after, you may also want to gather evidence, if possible. The evidence will be used to ensure that the insurance company pays for any liability. Evidence can include taking photos of the accident location, getting CCTV footage of the accident etc. Evidence will make it easier to prove your case, as images of the accident location, the point where the impact occurred, and any witness evidence will all support your case.
 Obtain witness details, such as contact information. The witness' testimony will be important for proving your case.
If you wish to make a claim for compensation, contact a personal injury firm of Solicitors, such as Beacon Law, who will be able to answer any questions you may have about making a claim, such as, "Do I have a case" and "how much compensation do you get for a back injury?"
How Much Compensation Do You Get For A Back Injury?
If you are thinking about claiming for a back injury, you may be wondering, "how much compensation do you get for a back injury?"
It's not possible to determine the compensation award you will receive for your back injury from the outset, as each case is unique. Injury compensation amounts for a back injury is calculated on a case by case basis as back injuries can range in severity from soft tissue injuries to multiple back injuries with permanent damage.
There are many compensation calculators online that may indicate the amount of compensation you could receive for a back injury, incorporating general damages and special damages; however, the amount stated when using these calculators is not always accurate and cannot be guaranteed.
According to Judicial College Guidelines and recent case law, at Beacon Law, we will calculate your back injury claim.
The amount of compensation you could receive for your back injury depends on the severity of the injury and the length of time it took to make a full recovery.
Below are guidelines of how much your back injury claim could be worth:
A back injury that heals within 1 year: £2,810 – £3,790

A back injury that heals completely within 2 years: up to £8,160

A long term back injury that causes permanent pain and stiffness: £10,040 – £19,530

A serious back injury that causes permanent problems: £19,530 – £31,220

A severe back injury that causes loss of function of your back: £37,960 – £47,720
How Can Beacon Law Assist?
Beacon Law is a law firm that specialises in personal injury claims. Our team of highly experienced personal injury solicitors and legal professionals have processed large numbers of successful claims for personal injury compensation, including back injuries.
Beacon Law can help you make a compensation claim for your back injuries on a no-win, no-fee basis, which means that you won't have to pay any of our fees if your case is unsuccessful. We are experts on no win, no fee claims, and authorised and regulated by the Solicitors Regulation Authority.
If you have suffered a back injury following an accident or as a result of someone else's negligence, then call us today on 0330 1332 857 to get free legal advice from a friendly solicitor, and they will let you know if they can process a claim for you.
If you decide to make a claim with Beacon Law, our highly professional personal injury solicitors will work hard to ensure that you receive appropriate treatment and the highest level of compensation for your back injuries.
Make a Claim
Contact us today to find out if you have a claim.
Use our Contact Forms or Call 0330 1332 857
Address
Beacon Law
1st Floor
Shirley House
12 Gatley Road
Cheadle
Cheshire
SK8 1PY