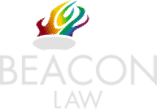 To help you recover from your injuries after an accident, Beacon Law have enlisted the assistance of Nathan Briganti, a musculoskeletal specialist physiotherapist, working within NHS, Private Practice and Professional sport. Mr Briganti has provided some useful advice on the main causes of a number of different musculosketetal issues and how to best treat the pain arising from these types of issues.
If you have suffered an injury as the result of an accident, we would always recommend that you seek medical attention from your G.P. or hospital as soon as possible.
Physiotherapy
One of the most common treatment options for MSK pain is physiotherapy. Physiotherapy can be used for most types of pain, including pain in the ankles, knees, hips, back and shoulders. 
Briganti Physiotherapy offers a range of treatments and modalities to manage, reduce and eliminate MSK pain. Briganti Physiotherapy uses a range of evidence based treatments and modalities to aid in your recovery. While we utilise manual therapy and injection therapy to help treat patients, the underpinning of our treatment is based on education and the use exercise and strengthening.
Make a Claim
Contact us today to find out if you have a claim.
Use our Contact Forms or Call 0330 1332 857
Address
Beacon Law
1st Floor
Shirley House
12 Gatley Road
Cheadle
Cheshire
SK8 1PY