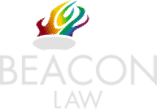 Burn Injury at Work Compensation
Find out how much your personal injury claim may be worth
Burn Injury At Work
Burn Injuries are not just limited to accidents caused by fire or high heat. They are also caused by accidents involving cold, friction, chemicals, electricity and radiation. All of these types of accident can happen in the workplace and can happen in the most unexpected circumstances. Burn injuries can range in severity, some being minor, and requiring very little treatment, and others being more severe, causing significant skin issues and even internal damage.
Burns can affect both inside and outside the body. Severe burns can leave scars on the external parts of the human body, and damage internal organs, ligaments, nerves and tendons. The after-effects of the burn can cause more problems for the victim, causing issues with mobility, scarring and skin damage. Psychological issues are also often common in victims suffering from burn injuries.
If you have suffered a burn injury as the result of your employer's negligence, you may be able to make a burn injury at work compensation claim.
Classifications Of Burn Injuries
In medical terminology, burn Injuries can be divided into four categories depending on their severity:
1. 'First Degree burns'– These are burns that are not as severe, and have only caused minor damage and affected the first layer of the skin ( the epidermis). Your skin will be red and blotchy, but not blister, and pain should soon ease. 
2. 'Second Degree burns'– These are more severe burns that affect the first and second layer of the skin(the epidermis and dermis). The burnt area will turn red and blister and may take longer to fully heal. Nerve endings, sweat glands and blood vessels may also be damaged.
3. 'Third Degree burns'- A serious category of burn, damaging the epidermis, dermis and tissue lying underneath the skin (the hypodermis). The impact can cause permanent scarring, and may be painful for a long period of time. Sometimes skin grafts are required for this type of burn.
4. 'Fourth Degree burns'- This category is less common, however, they are the most severe type of burn injury. This type of burn can cause significant damage internally to your tendons, muscles and bones. Damage to nerve ends can cause loss of sensation and will require medical treatment such as skin grafting, surgery or even amputation.
First degree burns can be treated using administrative first aid measures for burns. However, this is not the case for second, third and fourth-degree burns, as they require immediate medical attention.
When making a claim for burns and scaldings, levels of compensation will vary depending on the severity of a burn and its long-term impact on the claimant's life. This is why one of the first steps to a claims process is to seek medical attention straight away for your injury.
Common Accidents That Lead To Burn Injuries At Work
Many job roles involve using equipment which can cause burn injuries if you do not follow the correct safety guidelines when using them. To be successful in making a burn injury at work compensation claim, you must be able to prove that someone else, such as your employer or fellow colleague, was at fault for your burn injury. There are various scenarios in the workplace that can lead to burn injuries. Burn injuries can happen in the following scenarios:
·        Road Traffic Accidents- If your job involves you using a vehicle, such as a car, van or tractor, there is always the risk of being involved in a road traffic accident. One of the main causes of burns during road traffic accidents is when the airbag goes off during a collision. The substances that are used to enable the airbag to expand when the collision happens can cause burns to the driver and passengers in the vehicle. Engine fires during road traffic accidents can also cause significant burn injuries to drivers and passengers. If the accident was caused by a fault with a company vehicle, you might be able to make a claim against your employer or the car manufacturer. If the accident was caused by another driver, the claim would be made against their insurance company.
·        Improper Use Of Appliances- Those that work in kitchen settings will be required to use different appliances to do their job. Kitchen staff have a huge risk of getting burnt often through cooking or use of hot water. It is part of your employer's duty to make sure that the correct and sufficient training is provided for these types of jobs, making sure that employees feel confident to know how to use the appliances correctly and safely to minimise the risk of burns. If your employer does not offer the right or sufficient training, and you burn yourself at work, you may be able to make a claim for burn injury at work compensation.
·       Working with Dangerous Substances – Some occupations require employees to come into contact with dangerous substances and chemicals on a daily basis. These chemicals can cause serious damage to the skin and internal organs. Your employer should provide you with sufficient training and make you aware of all health and safety precautions when using these substances. You should be provided with protective clothing to ensure any harmful chemicals cannot come into contact with your skin or body. If your employer does not provide you with sufficient training and equipment to carry out your job and you suffer a burn injury. As a result, you may be able to make a burn injury compensation claim.
· Faulty Electrical Equipment – It the employer's duty to ensure that electrical equipment being used on a daily basis are not faulty and that internal metal wires aren't sticking out. Burn injuries to employees caused by electrical faults are common in the workplace.
·        Improper Use of Dangerous Machinery- Most types of machinery used in the workplace can be dangerous, and if used incorrectly, can cause injury. Employers have a duty to provide adequate training to employees to ensure they can use dangerous machinery effectively and safely. Burn injuries are commonly caused by improper use of machinery resulting in fire damage to the engine.
·        Accidents Caused by Colleagues- Other employees at work can be responsible for a range of different accidents. A colleague may cause you to suffer a chemical burn by spilling a dangerous substance, for example.
If you have suffered a burn injury due to an accident at work which has not been listed above, you may still be able to make a claim for burn injury at work compensation. Contact Beacon Law today to discuss your potential personal injury case.
Burn Injury at Work Compensation: Claiming Against Your Employer
There are often concerns associated with making a claim against an employer as many will be worried that the result will be negative and that they may be dismissed or treated negatively. We can assure you that your employer will not be legally allowed to terminate your employment or treat you in a negatively just because you are filing a claim against them. Your employer should have appropriate insurance in place to cover instances of any of their employees being injured due to their negligence or breach of statutory duty. Your employer will not suffer any direct, personal financial loss if they have adequate insurance in place.
Burn Injury at Work Compensation Amounts
If you are considering claiming compensation for a burn injury at work, you may be wondering "how much is my burn claim worth?". Your compensation will be split into general damages, for your injury, and special damages, for your additional losses.
The amount of compensation you receive will be based on the severity of your burns, and the long term physical damage, such as scarring or nerve damage. The extent of pain and suffering the victim is having to deal with will determine the compensation rate.
If you use an online compensation calculator, you will find that burn injuries can be valued between £1,890 to £83,550. When valuing your claim, we will take into consideration the severity of the burn and the long term impacts which the injury has had on your life. Valuations for scarring and skin grafts will also vary depending on the area of the body which has been affected.
One single scar or multiple superficial scars which are not on the face will be worth between £1,890 and £6,240. Non-facial disfiguring scars or several noticeable scars will be worth £6,240 to £18,120.
Scarring which covers more than 45% of your body may be valued in excess of £83,550.
It is difficult to determine exactly how much an injury is worth without knowing the full details of the accident circumstances and the extent of the injury. In most cases, you will be required to attend an appointment with a medical expert who will document the extent of your injuries and recommend further treatment, if required. We will be unable to provide an exact figure for your injuries without the report from the medical expert.
You will also be able to make a claim for any financial losses you sustained as the result of your burn injuries, such as loss of earnings, travel costs, and treatment costs.
No Win, No Fee Solicitors
We provide our services on a 'no win no fee' basis. This means that you are unlikely to be required to pay any fees if your case is unsuccessful.
We always offer the 'No Win No Fee' Agreement in conjunction with an After The Event Insurance( ATE) insurance policy, so that you will not incur any personal liability for your opponent's costs if the claim were to fail.
In simple terms, If you lose, you will not be required to pay for the insurance. If your claim is successful, you will be responsible for the payment of our success fee and the insurance premium, which would be deducted from your final award of compensation.
Why Choose Beacon Law?
Beacon Law provides a team of highly experienced Specialist Solicitors and legal professionals. We provide a high level of service to all our clients and work hard to ensure you receive the highest level of burn injury at work compensation for your injuries. We are Personal Injury claim solicitors with expertise in all types of accidents at work. Beacon Law is regulated by the Solicitors Regulation Authority. To find out about our no win, no fee funding, have a look at the funding section on our website.
To find out more about making a workplace accident, take a look at our FAQ's.
Make a Claim
Contact us today to find out if you have a claim.
Use our Contact Forms or Call 0330 1332 857
Address
Beacon Law
1st Floor
Shirley House
12 Gatley Road
Cheadle
Cheshire
SK8 1PY