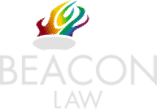 Assaulted at Work Compensation: Making a Claim
Find out how much your personal injury claim may be worth
Assaulted at Work Compensation
Nobody goes to work expecting to be assaulted. Employers have a duty of care to provide a safe work environment and to ensure the safety of their workers at all times. This includes preventing workers from being assaulted in the workplace. However, in recent years, there has been a significant increase in the number of workplace assaults resulting in workplace assault claims.
Some of the most common forms of workplace assaults include the following:
Physical attacks, including being pushed, punched, kicked, slapped or scratched
Verbal abuse, such as being called names
Intimidating behaviour, including being shouted at or yelled at
Verbal threats, such as someone threatening to hurt or kill a person, their family or their friends
Aggressive interactions, including being spat at, being stared at menacingly, or hair pulling
Threatening behaviour from an employer, such as en employer threatening to demote or sack an employee for filing an official report or voicing a complaint
Please read on to learn more about workplace assaults and our guide to assault at work claims against your employer.
Professions at Risk From Assaults at Work
In recent years, we have seen a significant increase in the number of claims for assaults in the workplace. Certain job sectors appear to be more at risk of assault; these sectors include, social services, community work and mental health services. It is wrong to assume that for some of these professions, physical and verbal abuse is just "part of the job". The majority of the assault at work claims that we deal with come from the following professions:
Nurses
Builders
Bus drivers
Taxi drivers
Carers
Social workers
Mental health nurses
Prison officers
Police officers
Debt collectors
Traffic wardens
Security guards
What Should I Do If I Am Assaulted at Work
There are a number of important steps that you must follow if you have been assaulted at work. At Beacon Law, we recommend you to take the following steps:
Report the assault to a manager or supervisor as soon as possible.
Record the assault in the company's accident book/logbook.
Your employer may be required to report the incident to the Health and Safety Executive
Make a note of any colleagues or other people in the room who saw the assault.
Seek medical attention from your GP or at a hospital immediately so that you can obtain appropriate treatment for your injuries.
Take photographs of your injuries as evidence, especially if you are likely to suffer any scarring or deformity.
Keep a record of any additional expenses incurred as a result of the assault.
Contact the police.
Get in touch with a personal injury solicitor, such as Beacon Law, to determine your chances of winning an assault at work compensation claim. You may be able to make a compensation claim against your employer and/ or a claim under the Criminal Injuries Compensation Authority (CICA).
Making an Assaulted at Work Compensation Claim
Assault at work claims can cover both physical or verbal assaults. It is a common misconception that you can only make a personal injury claim for physical injuries or physical assaults, but if someone is verbally abusive towards you, it can cause significant psychological damage. Therefore, you should not hesitate to make a compensation claim if you have suffered a verbal assault at the workplace.
If you have been assaulted at work either by a colleague, client, visitor or anybody else, you could be entitled to claim compensation.
There are two main ways that you can make a workplace assault claim:
Make a claim against your employer
Submit a claim to the Criminal Injuries Compensation Authority (CICA).
Claimants will be required to provide as much information as possible regarding the circumstances relating to the work assault, including details of any witnesses present.
Assaulted at Work Compensation: Making a Claim Against Your Employer
At Beacon Law, we deal with many work compensation claims, such as accident at work claims. Your employer is responsible for your safety in the workplace, and they must have measures in place to prevent accidents and assaults at work. If someone verbally or physically assaulted you at work – whether it was another colleague, a customer, a visitor, a patient or a pupil- then you should contact a personal injury law firm, such as Beacon Law, to discuss making a compensation claim against your employer on a no win, no fee basis.
Your compensation claim will be made against your employer's Employers' Liability Insurance, which is compulsory for all employers. Employers' Liability Insurance should cover your employer in the event that any of their employees become injured due to their negligence or a breach of statutory duty.
Sometimes workplace assaults are entirely unpredictable and unpreventable, which could mean that the employer is not legally at fault. Therefore, in order for your claim against your employer to be successful, you will need to prove that your employer was at fault and that the assault was likely to happen. Your employer will be legally at fault if:
There had been previous assaults at work, and they did very little to prevent further assaults.
There is a shortage of staff, as this can create a potentially dangerous environment.
Staff are not trained properly to work with unstable individuals or people with a history of violence.
Like all personal injury claims, there are time limits involved in making this type of claim. In most circumstances, claims should be lodged with the Court within three years of the incident. We would recommend initiating your claim as soon as possible to ensure it does not become statute barred.
Assaulted at Work Compensation: Submitting a Claim to the Criminal Injuries Compensation Authority (CICA)
The Criminal Injuries Compensation Authority (CICA) is a government scheme that pays compensation to people who have suffered injuries due to violence. You can submit an assault at work claim to the Criminal Injuries Compensation Authority (CICA) at the same time as making a compensation claim against your employer. You can submit an assaulted at work compensation claim to the CICA on the CICA webpage.
Due to government budget cuts in recent years, the amount of compensation paid by the CICA has fallen. It is usually significantly less than the compensation that you would receive if you won 100% of your assaulted at work compensation claim against your employer. If you win your claim with the CICA as well as winning your claim against your employer, the CICA will usually want to recover their compensation award.
In order to make a successful assault at work claim with the CICA, you must be an innocent victim of violence (whether that is physical or verbal), and you must make sure you report the assault to the police as soon as possible and cooperate with the police throughout their investigations. The CICA may make deductions from your CICA compensation award if you have a criminal record.
Beacon Law can assist with your personal injury claim against your employer as well as ensuring you case is reported to the Criminal Injuries Compensation Authority (CICA).
How are Assaulted at Work Compensation Claims Calculated?
It is difficult to determine the exact amount of compensation you will receive for your assault at work personal injury claim from the outset as each case is unique. Therefore, the exact value of your claim can only be determined on a case-by-case basis when sufficient evidence has been provided to allow us to value your injuries.
Your compensation award will be split into two sections: general damages and special damages. Your general damages and special damages will be added together to give you the total value of your compensation award.
General Damages
General damages refer to the compensation you will receive for your pain, suffering and loss of amenity. "Loss of amenity" is the legal term that refers to the impact that your accident or injury has had on your quality and enjoyment of life. Examples of general damages related to assaults at work include the following:
Physical pain
Physical suffering
Physical impairment
Disfigurement
Reduced quality of life.
Psychological damage
Panic
Anxiety
Trauma
Post Traumatic Stress Disorder (PTSD)
General damages are calculated according to Judicial College Guidelines, which are used by all personal injury lawyers when making a personal injury compensation calculation. Your personal injury solicitor will need to obtain all the required medical evidence in order to give a valuation of your general damages.
Special Damages
Special damages refer to the financial losses incurred as a direct result of your assault at work. Some examples of special damages include:
Travel and transportation costs – this can be for travelling to and from medical appointments, whether you travelled by car, taxi or public transport.
Medical costs – this can include medical expenses, such as medication and consultation fees, and costs for long term treatment, such as physiotherapy or counselling.
Loss of earnings – you should be able to claim for loss of income compensation if you needed to take long periods of time off work as a result of an assault in the workplace.
It is very important to keep all receipts and invoices for your special damages, as they will be required to prove your financial loss.
How can Beacon Law Assist?
Beacon Law is a specialist personal injury law firm registered in England and Wales; our registered office is based in Manchester. Our team of solicitors and legal professionals have years of experience in dealing with all types of compensation claims. Some of the most common types of claims we deal with on a day-to-day basis include road traffic accidents, accidents at work, slips, trips, and falls , medical negligence claims and assault at work claims.
If you have been assaulted at work and you believe your employer was at fault, then contact Beacon Law today by calling 0330 1332 857 or complete the contact form at the top of the page to request a call back, and we will put you in touch with a specialist Solicitor. Our team of personal injury solicitors will be more than happy to guide you through the process of claiming compensation for an assault at work.
Beacon Law can assist you in making an assaulted at work compensation claim on a no win, no fee basis, which means that you won't have to pay any of our fees if your case is unsuccessful. We are experts in no win, no fee claims, and we are authorised and regulated by the Solicitors Regulation Authority.
If you decide to make a claim with Beacon Law, our highly professional personal injury solicitors and accident at work solicitors will work hard to ensure that you receive appropriate treatment and the highest level of compensation for your assault at work.
Make a Claim
Contact us today to find out if you have a claim.
Use our Contact Forms or Call 0330 1332 857
Address
Beacon Law
1st Floor
Shirley House
12 Gatley Road
Cheadle
Cheshire
SK8 1PY