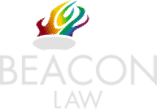 Compensation for Shoulder Injury at Work
Find out how much your personal injury claim may be worth
Shoulder Injury At Work
Compensation for shoulder injuries at work are one of the most common types of work accident claims.
Our shoulders are one of the most utilised joints in the body and are integral to the performance of many tasks, such as lifting heavy objects, or carrying out small, everyday tasks. Shoulder injuries can also affect other parts of the body, for example, an injury to the shoulder can cause pain and strain in the arms, hands and back.
If you suffer a shoulder injury due to another party's negligence or because of an accident you had in the workplace, due to an employer's negligence, you may be entitled to make a shoulder injury compensation claim for your pain, suffering, loss of amenity, as well as additional financial losses, such as loss of earnings due to your time off work and potential medical expenses.
Compensation for Shoulder Injury at Work: Common Accidents
The workplace should be a safe environment for all employees. Employees should be provided with regular, adequate training and should always be warned of any potential risks involved in carrying out their duties. However, accidents still happen in the workplace daily. You may be entitled to claim compensation for shoulder injury at work for any of the following reasons:
·   Slips, Trips and Falls-These types of accidents either happen because the workplace has uneven floors, slippery surfaces or simply due to poor housekeeping. Slips, trips and falls are well-known causes of arm and shoulder injuries in the workplace. Failure to warn employees of these hazards and failure to remove a hazard within a reasonable period of time can amount to employers' negligence as they will have breached their duty to protect their employees and their safety.
·   Falls From Heights- Falling from a height can lead to several severe injuries, including shoulder injuries. Your employers must minimise your risks when you are required to work at height. Common causes of accidents when working at height include defective ladders of poorly constructed scaffolding.
·   Road Traffic Accidents- If your job involves making deliveries or driving; you may be provided with a company vehicle. If you were involved in a car accident, you might suffer from a shoulder injury due to a defect in the vehicle. In these circumstances, you may be able to make a claim compensation for your shoulder injury against your employer or the car manufacturer/leasing company. If your accident was caused by another driver, you would make your claim against the other driver's insurance company.
·    Improper Manual Handling- If your job role involves picking up and carrying heavy objects, an appropriate amount of detailed training should have been provided by your employer to ensure you know how to carry out your job safely. Your employer should also provide proper lifting equipment if required. Lifting objects incorrectly, repetitively, or items which are too heavy, may cause you to damage your shoulder.
·   Building Site Accidents- Shoulder injuries caused by accidents on building sites are extremely common due to construction sites' dangerous nature. Lack of safety and precaution on sites can lead employees sustaining injuries. Common types of accidents on building sites include, trips and falls over tools or rubble left on walkways, falls from poorly constructed scaffolding etc.
·    Accidents Caused By Colleagues– Fellow Colleagues can also be negligent, as they may make mistakes, such as leaving equipment or spillages on the floor, leading to slip and trip accidents. Your fellow employees may act dangerously in the workplace and not follow safety rules. They may operate machinery unsafely, drive workplace vehicles such as cranes, tractors, or forklift trucks without care for other colleagues, or drive company cars negligently. This negligence can cause multiple injuries and will make work an unsafe place.
Your employer has a duty of care to ensure that your workplace is as safe as possible. Your employer is obligated to provide a safe place of work under the Health and Safety at Work. Act of 1974. The Workplace (Health, Safety, and Welfare) Regulations (1992) and The Management of Health and Safety at Work Regulations 1999 impose a duty on your employer to ensure that the work environment is maintained to a high safety standard, through cleanliness and adequate training.
Your employer must ensure your safety in the workplace by following strict health and safety at work legislation. If your employers fail to carry out their duties in a satisfactory manner, and as a result, you sustain a shoulder injury, you may be able to claim compensation.
If you have suffered a shoulder injury at work due to someone else's negligence, such as your employer or colleagues, contact us today to find out if you could claim for shoulder injury at work compensation.
Types of Shoulder Injury
There are several types of shoulder injury that you might have sustained in one of the above accidents. Many shoulder injuries can harm your dexterity and impact your independence in doing normal daily activities. Below are some of the most common types of shoulder injuries:
Fractures of the shoulder joint, collarbone, and upper arm.
Dislocation of the shoulder
Ligament and tendon sprains and strain.
Soft tissue damage to the shoulder
Separated shoulder
Repetitive strain
Shoulder muscle strain
Frozen Shoulder
Rotator cuff Damage
Each shoulder injury will differ in severity and recovery times. Shoulder injuries such as strains and sprains may be short-term and you may recover quickly. However, shoulder injuries such as fractures will need immediate medical assistance and can take longer to heal. If you have suffered any type of injury to your shoulder as the result of your employer's negligence, you may be able to make claim compensation for shoulder injury at work.
Claiming Compensation for Shoulder Injury at Work Against your Employers
There are often worries associated with claiming against an employer as many will stress that it may lead to unemployment. We can assure you that your employer will not be legally allowed to terminate your employment or treat you negatively just because you are filing a claim against them. Your employer should have appropriate insurance in place to cover instances of any of their employees being injured due to their negligence or breach of statutory duty. Your employer will not suffer any direct, personal financial loss if they have adequate insurance in place.
What Should I Do If I Suffer A Shoulder Injury At Work?
If you have suffered a shoulder injury due to your employer's negligence, we would recommend that you do the following:-
 Report your accident to your supervisor or manager as quickly as possible.
Ensure that you ask your employers to record the accident in the accident book as soon as the accident has happened. Write an accurate description of the accident in the book and check the entries to ensure they are accurate, as this may be substantial evidence in your case.
If possible, take photographs, prepare a sketch of the accident area, and any involved equipment.
Ensure you obtain the contact details of any witnesses to the accident.
Try to find out if there have been any similar accidents or any complaints relevant to your accident, in the past.
Seek medical attention from your GP or hospital.
 Keep a record of any expenses incurred by you.
 Always seek legal advice before agreeing to anything with your employer or their representative regarding the accident.
How Much Compensation for Shoulder Injury at Work?
The amount of compensation awarded for your injuries will be based on the level of pain and suffering and loss of amenity as a result of the injury (general damages). It is challenging to value a claim without knowing all the details of the injury. As many injuries are complex, especially those that are ongoing, it may be necessary to obtain a medical evaluation of your injuries before estimating the value. There are many online compensation calculators which may give you a broad estimation on how much your claim could be worth, however, these will not always be accurate.
You will also be entitled to claim for any additional financial losses incurred as a result of the accident (special damages) such as past and future loss of earnings, medical expenses and travel costs.
Why Choose Beacon Law?
Beacon Law provides a team of highly qualified Personal Injury Solicitors and legal professionals with many years of personal injury experience. We offer a high level of service to all our clients and work hard to ensure they receive the highest level of compensation for shoulder injury at work. We are specialist no win, no fee Personal Injury claims solicitors with expertise in accident at work injuries. We also have vast experience in dealing with road traffic accidents, slips, trips, falls, medical negligence, and criminal injuries.
To find out more on how we can help you successfully obtain a compensation settlement, have a look at our website's funding section.
To find out more about making a workplace accident compensation claim have a read of our recent case studies, or contact us using to form at the top of the page and a specialist Solicitor will contact you to discuss your potential case.
Make a Claim
Contact us today to find out if you have a claim.
Use our Contact Forms or Call 0330 1332 857
Address
Beacon Law
1st Floor
Shirley House
12 Gatley Road
Cheadle
Cheshire
SK8 1PY