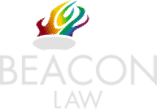 Scaphoid Fracture Claims for Compensation
Find out how much your personal injury claim may be worth
When an individual has fractured their scaphoid, many types of losses could arise. Firstly, it is likely that they will be in pain and experience a loss of amenity in the wrist which is injured. Secondly, they may experience financial losses. For example, if you are a construction worker, you may not be able to build. Also, if you are an office worker, you may not be able to type efficiently. By not working, you will be losing earnings whilst still facing the pressures of everyday living costs.
If your scaphoid fracture arose from an accident where a party breached their duty of care, you should read on to find out more about scaphoid fracture claims, and how our team can assist on them.
Common Accidents That May Lead to Scaphoid Fractures
Scaphoid Fractures may arise from a number of scenarios, although common accidents includes slips, trips or falls. When an individual falls, they may have an outstretched hand to brace themselves, leading to the scaphoid bone being fractured when they fall.
Though, they may arise from other accidents, such as:
·        Defective Equipment Accidents
·        Sporting Accidents e.g. Equestrian Accidents
Symptoms of a Scaphoid Fracture
Sometimes, scaphoid fractures can go unnoticed as they can be difficult to detect. This is the case because they may not cause a physical deformity to the wrist or cause severe pain. However, it is very important that the fractures are treated because they can have long-term consequences otherwise.
This may include avascular necrosis. Following trauma to the scaphoid bone, an individual may experience post-traumatic avascular necrosis. This occurs when there is damage causing an impairment of blood supply to the bone fragment.
Therefore, you should watch out for symptoms such as bruising of the wrist, swelling of the wrist, loss of motion in the wrist/thumb and pain when you grip or lift.
If you do not notice your scaphoid injury immediately, your three year limitation date will only commence from the date of realisation.
Scaphoid Fracture Claims Process
When you contact Beacon Law, we will be able to provide an experienced solicitor to conduct an initial consultation. During this consultation, we will ask for information regarding the injury and the circumstances around it. The information which we may find useful could be:
·        The location, time, and date of the accident
·        The circumstances surrounding the accident
·        Details of the injury
·        Witness contact information
·        The defendant's details
Once we have this information, we will be able to assess whether we can proceed with your claim. If we can progress with your claim, one of our representatives will visit you so that you can complete our initial paperwork. Upon receipt of these documents, we will begin to start working on your case.
We will prepare a letter for the defendant, detailing the claim. Depending on the type of claim, they could have five months to respond to this with their position on liability.
Throughout this period, we will conduct further investigations and gather evidence to support your claim.
Evidence could come in the form of photographs of the injury and photographs of where the injury took place. If you have experienced financial losses, you should keep receipts. These can provide evidence for special damages.
Another effective form of evidence is medical evidence. We can arrange for medical professionals to conduct a medical investigation and a subsequent report. To provide an effective report, they may have to conduct MRI scans and/or CT scans.
Once we receive the defendant's response, we will be able to assess their position on liability.
In ideal scenarios, they will accept liability for the accident, allowing settlement negotiations to take place.
Though, if the defendant has a different stance on liability or is being difficult in their actions, we may have to issue the claim in court. This means that the claim may require a hearing in court. It should be noted that a claim can settle any point during the process and the hearing may not always be required.
We are keen to reassure our clients that they should worry about the prospect of their claim being heard in court as we have a vast experience and can always be on hand to answer their questions.
What to do after a Scaphoid Fracture?
Firstly, it is vital to take time to recover. As mentioned above, untreated scaphoid fractures can have long term consequences. Therefore, it is also important to seek the necessary medical aid to get diagnosed and treated. If this treatment, or the prescriptions attached to it, cause you financial loss, you should retain receipts for future evidence.
Whilst you are recovering from your scaphoid fracture, take photographs of the injury itself. Also, if you are aware of any witnesses to the accident, note their details so that we are able to contact them.
Once you feel able, contact us so that we can provide advice on whether we can act for you in your scaphoid fracture compensation claim.
How much compensation could you receive?
Every claim is unique and as a result, it can be very difficult to quantify specific compensation which our clients would receive upon a successful conclusion. We are unable to provide a valuation for your injury until further down the line when we know more about your injury. We will rely on previous caselaw and the Judicial College Guidelines to provide an estimate on the compensation which a court may award you with.
Compensation amounts for scaphoid fractures are divided into general damages and special damages. The former is based upon the pain, suffering and loss of amenity which an individual has experienced. So the general rule is that the more severe the injury, the higher the general damages. The latter, special damages, accounts for financial losses related to the injury. These may include medical fees, prescription costs, travel costs and loss of earnings.
What are the time limits for a Scaphoid Fracture Claim?
The general rule for personal injury claims is that a claimant has three years from their injury/date of realisation of their injury to commence their claim. If they fail to do this, it is likely that the claim will be statute barred, meaning that compensation cannot be sought.
Nevertheless, if an individual lacks the mental capacity to bring a claim for themselves and they require somebody else to bring the claim on their behalf, this rule does not apply. Moreover, if the individual with a scaphoid fracture is under the age of eighteen, the three year time limit will not commence until their eighteenth birthday. If you do not fall within either of these categories but have an exceptional reason as to why you could not bring your scaphoid fracture claim within the three year limitation period, you may be granted an extension by the court in exceptional circumstances.
How Much Does a Scaphoid Fracture Claim Cost?
If you commence a scaphoid fracture claim for compensation with Beacon Law, it will be on a 'no win, no fee' basis. Essentially, this means that if your claim is unsuccessful, you will not be charged for our services.
Our team at Beacon Law will work hard and endeavour to be successful in your claim. So, in circumstances where our efforts pay off and we are successful in our work, we will take a pre-agreed percentage of your compensation to cover our costs.
If our clients have any financial questions throughout the claim process, we are always very happy to provide them with further information to clarify their queries.
Why Choose Beacon Law?
The solicitors at Beacon Law are experts in personal injury and medical negligence claims and as a result, can be relied upon to conduct your scaphoid fracture claim effectively.
The excellent results which we have achieved for previous clients speak for themselves.
As we have developed extensive knowledge in the industry, we can also assist on clinical negligence claims, slips, trips and falls claims and road traffic accident claims.
If you would like to speak to an expert about a personal injury claim relating to a scaphoid fracture, contact us via our online chat or please call us on 0330 1332 857.
Make a Claim
Contact us today to find out if you have a claim.
Use our Contact Forms or Call 0330 1332 857
Address
Beacon Law
1st Floor
Shirley House
12 Gatley Road
Cheadle
Cheshire
SK8 1PY