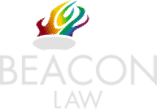 Lorry Accident Claims for Compensation
Find out how much your personal injury claim may be worth
Any type of road traffic accident is unfortunate and daunting, however, lorry accidents or accidents involving heavy goods vehicles can be even more significant due to the large scale of the vehicles involved in the accident. Being involved in an accident involving a HGV puts your more at risk for serious or even fatal injuries.
If you're involved in a lorry accident then it is expected that you will be affected both physically and mentally, and your injures could be so severe to interfere with your everyday life and activities.
If you have been involved in a HGV accident that wasn't your fault then you can make a claim for compensation to cover your injuries. Whether you were the driver or passenger of a vehicle, or the victim of a 'hit and run' or uninsured driver, you will, no doubt, have experienced some level of pain and suffering and could be entitled to make a claim for car accident compensation.
Here at Beacon Law, our team of law professionals are here to assist you during each step of the claims process and work tirelessly to ensure you receive the compensation you deserve for your injuries. If you have been in a road traffic accident involving a HGV lorry and are wondering how to get started in making a claim then please get in touch with us today to find out more how we can assist you.
Lorry accident claim process
When making a claim for personal injury after a lorry accident, one of our expert personal injury solicitors will take all of the details of your case, including the time, date and circumstances of your accident. A solicitor will also be interested to know if any other people were involved in the accident, if there were any witnesses and importantly what exactly your injuries are following the accident.
If we think your case has at least a 50% chance of being successful, we can offer our services on our a no win no fee basis meaning you have nothing to lose and a lot to gain by making a claim.
After all of the relevant paperwork is filled out on the claimant's end, we can then commence communicating with the defendant and the defendant's insurance company and they will be asked to accept or deny liability for your accident.
Settlement for your claim for compensation can commence if the defendant accepts liability, but if they deny they were at fault, then court proceedings may commence to understand exactly what happened during the accident and to find out who is at fault.
It is worth noting that at Beacon Law, we typically expect lorry accident claims to reach a settlement within 6-9 months, however this can take longer if the defendant party are refusing to cooperate, or their insurance company is difficult to reach.
Main causes of lorry accidents
Lorry accidents can occur for a number of reasons, and you can make a personal injury claim as long as you were not responsible for the accident. The most common causes of motor accidents include: 
Other vehicle drivers– Lorry drivers may not see other irresponsible road users in front of them or in their blind spot due to the height of the HGC they are driving.
Pedestrians– Pedestrians who are planning on crossing a road can sometimes not be seen. A pedestrian might step out onto the road and cause a HGV driver to swerve away from them to avoid hitting them.
Road Conditions– Over time, roads can become damaged. It is the local authority's job to get the damaged roads fixed. Damaged roads such as potholes can cause road traffic accidents and lead someone to being injured in an accident. 
Weather Conditions– Bad weather conditions, such as heavy rainfall, can affect visibility, increasing the chances of crashing a vehicle or getting into an accident. 
Medical Health– Some medications should not be taken before driving as they can affect concentration and cause someone to misjudge decisions, leading to a crash. Most medicines will state on the bottle or packet that they can cause fatigue; however, if the symptoms are not displayed, you may be able to make a medical negligence claim.
Common injuries following a lorry accident
Accidents involving lorries can result in significant injury. The types of injury you may suffer from following a lorry accident may include the following:
Whiplash 
Sprains and strains 
Shoulder Injury
Broken limbs 
Facial injuries 
Burn injuries 
Severe lacerations 
Paralysis 
Damage to wrists, elbows, hands and fingers. 
Damage to your knees, ankles, feet and toes. 
It is important to remember that even if you feel well or feel like you have only suffered minor injuries to still get checked by a health professional as some injuries may not be apparent straight away.
What should you do after the accident?
Immediately after you have experienced a lorry accident you should stop at the scene and first address any serious injuries you or others may have and call the emergency services.
You should swap details with any other vehicles involved in the crash and take photos of the scene to be used as evidence for your claim.
At a later date you will receive a report of the accident which will include the police's opinion on what and who caused the accident and the circumstances surrounding it. Again, this can be used as evidence in your claim for compensation.
Please note, you can only make a claim within three years of any accident occurring.
What compensation could you receive?
The amount of compensation you may receive varies greatly on many factors within your case, so it is difficult to give estimates. However, personal injury solicitors are highly experienced in their field and will work to ensure that any compensation you might receive is a reasonable amount to compensate you for your injuries.
When our expert personal injury solicitors take a close look into your case they will assess what we call general damages and special damages.
General damages cover the compensation you may get for the injuries that were caused during the lorry accident, including your pain and suffering. As all cases and extent of injuries are different it will depend on the types of injury you have sustained, healthcare professionals' opinions and how the injuries will affect you going forward.
Special damages refer to any additional financial losses you have suffered as a result of the accident, such as loss of income if you had to take time of work due to your injuries and recovery, financial expenses directly related to the accident plus medical and travel costs.
Calculating both the general and special damages related to your claim our expert solicitors will then fight your case with the defendant and hope to come to a settlement agreement.
How Beacon Law can assist?
Beacon Law is a specialist personal injury solicitors with ample experience of dealing with lorry accident claims. Our expertise in this area of law means we can provide an exceptional standard of service to our clients and we work tirelessly to ensure we achieve the best possible outcome and highest level of compensation for your injuries.
Beacon Law is authorised and regulated by the Solicitors Regulation Authority. To find out more about our no win, no fee claims funding and legal fees, please have a look at the funding section on our website.
If you have suffered an injury as a result of a lorry accident, then please contact us today on 0330 1332 857 to start your claim or complete our contact form at the top of the page to request a call back from a member of our personal injury team.
Make a Claim
Contact us today to find out if you have a claim.
Use our Contact Forms or Call 0330 1332 857
Address
Beacon Law
1st Floor
Shirley House
12 Gatley Road
Cheadle
Cheshire
SK8 1PY