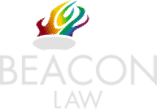 Fatal Accident Claims for Compensation
Find out how much your personal injury claim may be worth
What Is A Fatal Accident?
Fatal accidents are severe accidents that lead to victims, unfortunately, losing their lives.
Fatal accidents can occur in many different situations. The majority of fatal accidents are due to unforeseen or unexpected events, such as road accidents, accidents at work or medical care.
If a loved one dies due to the negligence of someone else, then the deceased's Estate and dependants may be able to make a fatal injury claim for compensation.
The death of a loved one as the result of an accident can come as a shock, and you may have many questions regarding why the accident happened and who was to blame. Beacon Law can help by investigating the accident which led to the loss of a loved one or family member to find out if you are entitled to bereavement damages in the form of a fatal accident compensation claim.
Common Accidents That Lead To Fatal Injuries 
Unfortunately, fatal accidents are common in many different circumstances. Many types of accidents can lead to severe injuries, which can ultimately lead to death. Even in environments that seem reasonably safe, such as the workplace, you may still be at risk of suffering a fatal injury.
At Beacon Law, we have dealt with numerous Fatal Accidents Act claims. In our experience, the most common types of accidents that have led to fatal accidents are:
These are just some examples of accidents that can lead to fatal injuries. If you know someone who has had a fatal injury from an accident that is not listed above, and the accident was due to the consequence of a third party, then it is worth enquiring about a compensation claim. Contact us today to speak to one of our specialist personal injury lawyers.
What happens After A Fatal Accident?
After the date of death, a Judicial Inquiry is heard before a Coroner to investigate the details of death following the accident. Once this is done, the Coroner will provide a conclusion about the cause of death. Finding out the reason for death will help you make a Fatal Accident Act claim for compensation, especially if it has been concluded that a third party may be responsible for the death.
Losing a loved one is difficult, and compensation following a fatal accident will not bring your loved one back; however, it may assist in easing any financial burdens caused by the death.
Fatal Accident Act 1976
The Fatal Accident Act 1976 states that the Dependants of the deceased are entitled to file a compensation claim if the accident of the deceased was due to somebody else's negligence.
There are different types of compensation that can be sought under the Fatal Accidents Act:
Loss of Consortium (also known as loss of a special person);
Loss of Past And Future Services Dependency On The Deceased's Services;
Loss of Past And Future Financial dependency on The deceased's income(loss of earnings);
Statutory Bereavement Award;
Who Can Make Fatal Accident Claims?
Fatal accident claims can be made by a dependant. A dependant can be:
A husband, wife or civil partner of the deceased for a least two years before the deceased death.
Parents, grandparents, great grandparents, and those who were treated by the deceased as a parent.
A spouse or ex-spouse.
Blood-related children, adopted children, stepchildren.
Brothers, sisters, uncles, aunts, cousins, nephews, nieces.
Living with the deceased
Beacon Law have dealt with many different family setups. We will work with any setup and help you get the financial dependency your family need.
What Is The Law Reform ( Miscellaneous Provisions Act 1934) Act?
The Law Reform (Miscellaneous Provisions Act 1934) Act enables the ability to make a separate claim for compensation to be brought on by the deceased's legal Estate if their death was caused by negligence. The Estate will act on behalf of the deceased person to pursue a claim for them (in their absence). Any compensation amount received will be distributed through their Estate to the beneficiaries.
If the deceased had a Will, a Grant of Probate would be required. If the deceased did not have a Will, Letters of Administration would need to pursue this type of claim. Our personal injury solicitors will either help you get this for you or help you obtain it yourself.
The Estate will look into general damages and special damages to calculate your compensation amount. They are split up into:
General Damages
General Damages refer to the amount of compensation you will receive for the death of the deceased person. Special damages compensate a claimant for their pain, suffering and loss of amenity.
Special Damages
Special Damages refer to any additional financial losses you may have sustained as a direct result of the fatal accident and can include: 
Loss of Income
Gratuitous Care & Support
Financial Expenses  
Funeral Expenses
Probate Costs
Time Limits for making Fatal Accident Claims
 Claimants have three years from the date of the accident, or the date that you found out your loved one's death was caused by the accident to make a claim for fatal accident compensation.
Why Choose Beacon Law?
Beacon Law is a leading personal injury law firm that offers a range of personal injury claim services to our clients, including fatal accident claims. We provide a high level of service to all our clients and work hard to ensure they receive the appropriate treatment and highest level of compensation for their injuries.
We work closely with all clients, following their instructions whilst providing specialist legal advice on each case. We aim to support all our clients throughout a time that is already difficult and give the best case management possible throughout all legal proceedings.
If you require advice on a potential case or assistance, please contact us on 0330 1332 857. Alternatively, please complete our online form, and a Personal Injury expert will contact you to help you start your claim.
Beacon Law are a Solicitors registered in England and Wales with our registered office based in Manchester. We are authorised and regulated by the Solicitors Regulation Authority.
Make a Claim
Contact us today to find out if you have a claim.
Use our Contact Forms or Call 0330 1332 857
Address
Beacon Law
1st Floor
Shirley House
12 Gatley Road
Cheadle
Cheshire
SK8 1PY