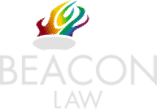 We want to make it as easy as possible for you to keep up to date with your personal injury claim.
If you have a case with Beacon Law, you can now take advantage of our online 'Touchpoint' client portal. The 'Touchpoint' client portal is an easy to use resource which utilises a number of interactive tools to help you manage your case.
Some of the most useful features are described below.
FileView
FileView allows you to review both the documentation that we send to you and the incoming items we receive from you.
FileView keeps an accurate history of our communication with you and allows you access to each document at any time of the day or night.
Log into Touchpoint and select the FileView tile.
Secure Docs
From time to time, we will require you to sign important documents relating to the progression of your case.
You will be notified by your Solicitor that a document is waiting for your approval and signature. You can access and sign the document through Touchpoint's Secure Docs functionality.
Log into Touchpoint and select the Secure Docs tile.
Upcoming Appointments
Sometimes we will ask you to attend medical appointments. Whilst these appointments will be arranged at a venue as close to your home address as possible, you may be concerned about travelling to the appointment and may not know your way.
The upcoming appointment tile will show you the route from your home address to the medical appointment venue. Once you receive a notification of a medical appointment, check the tile in Touchpoint to check the route.
Log into Touchpoint and select the Upcoming Appointment tile.
Uploader
Sometimes we may request additional documents or photographs to help us progress your claim.
By using the document Uploader in Touchpoint, you can quickly and easily send us documents and images from your computer, tablet or mobile. Your files will be sent direct to your file handler and a copy will be automatically added to your file, ensuring we can progress your claim as quickly as possible.
Log into Touchpoint and select the Uploader tile.
How can Touchpoint help you manage your claim?
Some of the reasons you should use Beacon Law's Touchpoint client portal are as follows:
Available 24/7
Accessible via desktop, tablet and mobile, so you can keep up-to-date on the go
See an up-to-the-minute view of the progress of your claim with Fileview
Send your file handler any important documents or receipts using our Upload tool
If you are a Beacon Law client, log into Touchpoint today to ensure that you stay on top of your claim.
Make a Claim
Contact us today to find out if you have a claim.
Use our Contact Forms or Call 0330 1332 857
General Enquiries:
0161 428 1234
New Claims: 
0330 1332 857
Fax: 
0161 239 1072
Address
Beacon Law
1st Floor
Shirley House
12 Gatley Road
Cheadle
Cheshire
SK8 1PY