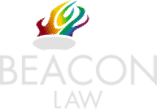 Online case tracking
Our innovative Touchpoint client portal lets you have real time access to your case file, allowing you to see what is happening, when and who is doing it. The system gives you the opportunity to take hands on control of your case. Its just another fantastic feature of our superior service.
How to login
In order to access the Touchpoint client portal, you must have your unique case reference number and password to hand. You will find your reference number at the top right hand corner of our correspondence. You will also need your case password, which was sent to you at the outset of your case.
Please ensure you only enter the numbers from the reference on our correspondence. For example, from a reference 'AA AAA 123456.001, you would just enter 123456.001.
Once you have access to Touchpoint, use the different interactive tiles to help manage your case.
Now navigate to Touchpoint and use the above instructions to log in.
Support
If you require any assistance using our Touchpoint client portal or require your password, please either contact your case handler or email touchpointsupport@beaconlaw.co.uk and we shall do our best to help.
Make a Claim
Contact us today to find out if you have a claim.
Use our Contact Forms or Call 0330 1332 857
General Enquiries:
0161 428 1234
New Claims: 
0330 1332 857
Fax: 
0161 239 1072
Address
Beacon Law
1st Floor
Shirley House
12 Gatley Road
Cheadle
Cheshire
SK8 1PY