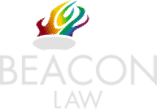 How Much is my Compensation Claim Worth?
If your compensation claim is successful, i.e you have proven that someone else was responsible for your accident and resulting injuries, this means that you will be entitled to a monetary award of compensation. You may be wondering "how much is my compensation claim worth?"
It is difficult to estimate the amount of compensation you will be entitled to as every case is unique. Your compensation award will be split into general damages and special damages. Your special damages and general damages will be added together to find the total amount your compensation claim is worth.
General Damages
General damages refer to the amount you will receive for your injury, i.e., your pain, suffering and loss of amenity. The figure is based on the type of injury sustained, the recovery time, and the severity and the impact that the injury has had on your life or will continue to have on your future.
Our valuation of your general damages will be based on recent case law, as well as guidelines set out by the Judicial College. These guidelines are used by all personal injury lawyers to assist in making a personal injury claim calculation. We will discuss our valuation of your injuries when we have obtained all the required medical evidence, before we make any attempts to settle you case with the Defendant.
Special Damages
Special damages refer to any additional losses you sustained as a direct result of the accident. Your additional losses can include the following:
Loss of earnings if you required time off due to the accident.
Travel costs – for travel to and from medical appointments
Parking costs at medical appointments
Costs of any care received
Medical treatment costs and the costs of any medical care required as the result of the accident
You should ensure that you keep all receipts and invoices for your additional losses as these will be required to prove your loss.
How Much is my Compensation Claim Worth? JC Guidelines
If you are asking the question "how much is my compensation claim worth?," the Judicial College Guidelines will give you an idea on how much you may be entitled to recover for your injuries. Most personal injury Solicitors will use these guidelines alongside recent case law to base their accident claims compensation calculations on.
Calculating a valuation for personal injuries can be complex, especially if there are multiple injuries involved.
The guidelines below should give you some idea on how much your injuries could be worth:
Find Out If You Have a Claim
Head, Brain and Senses Injuries
Brain Damage: From £12,210 to £322,060
Deafness or tinnitus: Up to £36,310
Epilepsy: From £8,480 to £119,650
Facial Injuries: From £870 to £36,310 depending on the type of injury
Changes to taste and smell: From 15,300 to £31,220
Eye and sight injuries: From £1,760 to £322,060
PTSD: From £3,150 to £80,250
Psychiatric Illnesses: From £1,220 to £92,240
Neck and Back Injuries
Back Injury: Up to 128,320
Neck Injury: Up to £118,240
Whiplash: From £300 to £6,290
Shoulder Injuries
Shoulder Injuries: Up to £38,280
Arm Injuries
Arm amputation: From £76,650 to £239,140
Hand Injury: Up to £160,600
Elbow Injury: Up to £43,710
Fractures and nerve damage to the arms: From £5,280 to £104,370
Hand arm vibration syndrome and vibration white finger: From £2,390 to £25,220
Upper limb disorders caused by work: From £1,760 to £18,440
Wrist Injuries: Up to £47,720
Pelvic and Hip Injuries
Injuries to the hips and pelvis: Up to £104,370 depending on the seriousness of the injury
Leg and Feet Injuries
Injuries to the Achilles tendon: From £5,800 to £30,630 depending on the severity of the injury
Ankle Injuries: Up to £55,560
Foot Injuries: Up to £160,600, more serious injuries, such as amputation of both feet will be at the higher end of the spectrum.
Knee Injuries: Up to £76,690 for the most severe knee injuries. Those which recover completely or have minimal long term symptoms will be worth up to £10,960
Leg Injuries: Up to £224,800 for severe injuries, such as amputation of both legs. Less severe injuries such as fractures or soft tissue injuries leaving no permanent issues will be worth up to £11,220
Toe Injuries: Up to £7,650 for toe injuries leaving no long term problems. Serious injuries and loss of toes will be worth between £7,650 and £44,710
Minor Injuries
Most minor injuries will be worth between £550 and £1,950. A minor injury is one which is fully recovered from within three months of the accident date.
Chronic Pain
Chronic pain disorders, such as complex regional pain syndrome will be valued between £16,800 and £66,970.
Paralysis
Injuries involving paralysis may be valued between £39,330 and £322,060
Internal Organ Injuries
Digestive System Injuries: Between £730 for minor symptoms and £49,350 for severe damage to the digestive system and toxicosis.
Kidney injuries: Up to £167,690. the injuries calculation for more severe damage or loss of both kidneys will be at the higher end of the spectrum.
Bladder injuries: Up to £146,840
Chest Injuries: Up to £119,650 for the most serious injuries to the chest, such as severe heart or lung damage. Muscle injuries and fractured ribs will be worth up to £3,150. Injuries from the inhalation of smoke or toxic fumes will be worth between £4,240 and £10,040
Spleen Injuries: Between £3,470 and £20,950
Lung diseases: Between £1,760 and £108,370
Hernia Injuries: Between £2,710 and £19,260
Female reproductive organs: Between £2,700 and£135,030
Male reproductive organs: Between £5,280 and £112,100
Disease caused by asbestos: Between £12,020 and £100,350
Asthma: Up to £52,390
Other Injuries
Scarring and burns: From £1,890 to £83,550
How Much is My Compensation Claim Worth After Fee Deductions?
We offer our services and legal advice for making a claim on a no win, no fee basis. This means that if you lose your case, you will not be required to pay anything.
A no win, no fee agreement is used as a way of funding a case where the accident victim does not have the means to pay the costs involved as the case progresses. When acting under this type of agreement, Solicitors will require that their Clients sign a Conditional Fee Agreement (CFA) which means that they agree to pay fees, but only if the claim is successful.
If your claim is successful, you may ask the question "how much is my compensation claim worth after paying legal costs and fees?"
Those who are successful in making a personal injury claim will be required to pay our legal fees from their compensation at the end of the case. These deductions will include a success fee, capped at 25% of your compensation, and the cost of the ATE insurance premium. At the start of your case, the ATE Insurance policy may have been taken out on your behalf by your Solicitor to protect you from having to pay the Defendant's costs and disbursements if your case is unsuccessful. This should also be explained within the Conditional Fee Agreement.
Most Claimants will opt to instruct a firm of no win, no fee solicitors to act on their behalf so that they do not have to pay any legal fees upfront. They may also be worried about being left out of pocket if their claim is unsuccessful. When making a no win, no fee claim, you will have peace of mind in the knowledge that you will not be required to pay any legal costs if your claim is unsuccessful.
Why Choose Beacon Law?
Beacon Law are a leading firm of personal injury Solicitors offering a range of personal injury claim services to our clients nationwide. We provide a high level of service to all our clients and work hard to ensure they receive the appropriate treatment and highest level of compensation for their injuries.
We work closely with all clients, following their instructions whilst providing specialist legal advice on each case. We aim to support all our clients throughout a time which is already difficult, and provide the best case management possible throughout all legal proceedings.
The legal matters which we deal with on a no win, no fee basis, include, but are not limited to, the following:
If you have sustained an injury in any type of accident as a result of someone else's negligence, you may be able to make a claim for compensation. Get in touch today to find out of we can help.
If you choose to make a claim with Beacon Law, we will work hard to ensure that you receive the compensation you deserve for your injuries.
If you require advice on a potential case or advice on starting your claim, please contact us on 0330 1332 857. Alternatively, please complete our online form, and a Personal Injury expert will contact you to discuss your potential case.
Beacon Law are a Solicitors registered in England and Wales with our registered office based in Manchester. We are authorised and regulated by the Solicitors Regulation Authority (SRA).
Make a Claim
Contact us today to find out if you have a claim.
Use our Contact Forms or Call 0330 1332 857
Address
Beacon Law
1st Floor
Shirley House
12 Gatley Road
Cheadle
Cheshire
SK8 1PY