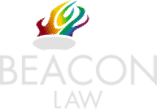 Animal Attack and Dog Bite Claims
Discuss a New Case
Contact us today by calling 0330 1332 857 to find out if you have a claim.
Animal Attacks
An animal attack injury can be severe and can have a significant impact on the injured party. Animal attacks often include being bitten, scratched or pushed over by a domestic animal such as a dog or a cat. Compensation claims for dog bite injuries or other injuries caused by animals are possible in some instances.
The same rules govern all animals except those that belong to a dangerous species (all non-dangerous animals). There is sometimes strict liability for injuries caused by those animals, but only where special conditions are met. Unfortunately, the conditions are difficult to interpret.
Animals do not belong to a dangerous species if they are commonly domesticated. Most animals, including cats, dogs, cows, sheep and horses, are non-dangerous animals because they are often tamed or kept under human control.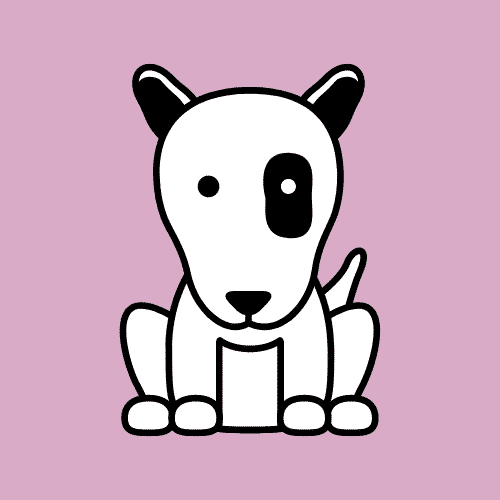 Conditions for strict liability
Where damage is caused by an animal which does not belong to a dangerous species, three conditions must be satisfied:
the damage is of a kind which the animal, unless restrained, was likely to cause or which, if caused by the animal, was likely to be severe; and

the likelihood of the damage or of its being severe was due to the characteristics of the animal which are not typically found in animals of the same species or are not usually so found except at particular times or in specific circumstances; and

those characteristics were known to that keeper or were at any time known to a person who at that time had charge of the animal as that keeper's servant, or where that keeper is the head of a household, were known to another keeper of the animal who is a member of that household and under the age of sixteen.
Who is responsible?
The keeper of the animal is usually the responsible party. However, there are often difficulties here, as keepers of non-dangerous animals are often not insured. We must make initial enquiries to establish whether the keeper has proper and valid insurance prior to bringing any claim.
Dog Bite Claims
Dog bite attacks are the most common type of dog attack. If you have been bitten by a dog or injured by a dog, you may be able to bring a personal injury claim against the dog's owner. In some cases, the owner will have pet insurance in place, which may cover the costs of your personal injury compensation.
Dog bite claims will be required to meet the conditions for strict liability in order to be successful. We will judge each claim on a case by case basis when establishing whether there are reasonable prospects of success for your claim.
Certain breeds of dogs are more likely to attack a person than others, and this will be taken into consideration alongside other factors when we provide our advice on the likelihood of your claim being successful.
The Dangerous Dog Act 1991
 The Dangerous Dogs Act 1991 bans four types of dangerous dogs in the U.K. Owners of these breeds of dogs are required to have their dogs assessed to ensure that they do not pose a risk to humans. If you have been bitten by a dog which is banned under this act, your claim may be more likely to succeed. 
The four dangerous breed of dog are:
Pit Bull Terrier

Japanese Tosa

Fila Brasileiro

Dogo Argentino
To find out whether you can claim compensation for a dog bite, contact us today to speak to an experienced personal injury solicitor.
I Have Been Attacked by an Animal, What Should I do?
If you have been bitten by a dog or attacked by any type of animal, you should first locate the owner of the animal and obtain their name and contact details if possible. It would help if you also attempted to note down as many details as possible regarding the offending animal, such as breed, colour, size etc. Obtain photographs of the animal if it is safe to do so, and take pictures of your injuries.
You should, of course, seek medical attention for your injuries at the hospital or G.P. It is crucial to have all dog bite injuries assessed by a medical professional as you may require a tetanus vaccine as a result of the injury.
How Much Compensation Will I Receive?
The amount of compensation awarded for animal attack and dog bite claims will depend on the severity of injuries. Lower levels of compensation will be awarded for non-serious injuries which do not last for an extended period. More severe injuries which cause scarring, or ongoing pain or suffering will receive more compensation. As many injuries are complex, especially those which are ongoing, it may be necessary to obtain a medical evaluation of your injuries before we can estimate the value of your injuries.
There are many law firms providing compensation calculators online; however, these may not always be correct and may give unrealistic expectations as to how a claim is worth. Each claim is different, and the amount of compensation awarded will vary based on many different factors.
When valuing your injuries, we use recent case law, as well as guidelines set out by the Judicial College. We will then negotiate a settlement with the other side to ensure you receive as much compensation as possible. 
If you have any additional losses, such as loss of earnings for any time taken off work as a result of the injuries, treatment costs, costs of additional home care, and travel costs, you may also be able to recover these losses as long as you can provide evidence of the loss.
Why Choose Beacon Law to Assist with your Animal Attack and Dog Bite Claims?
If you have suffered an injury as a result of an attack from a non-dangerous animal, then you may be entitled to bring a claim for compensation. Beacon Law are a specialist firm of personal injury solicitors with years of experience in dealing with animal attack and dog bite claims. We can provide you with specialist legal advice on making an animal attack claim and guide you through the process, whilst negotiating the best settlement of your claim.
We provide a high level of service to all our clients and work hard to ensure you receive the highest level of compensation for your injuries.
Beacon Law is authorised and regulated by the Solicitors Regulation Authority. To find out about making a claim for a dog bite or animal attack on a no-win, no fee basis, have a look at the funding section on our website.
If you have suffered an injury as a result of an animal attack, then please call us today on 0330 1332 857 to start your claim, or complete our contact form at the top of the page to start your claim online and a member of our personal injury team will give you a callback.
Make a Claim
Contact us today to find out if you have a claim.
Use our Contact Forms or Call 0330 1332 857
General Enquiries:
0161 428 1234
New Claims: 
0330 1332 857
Fax: 
0161 239 1072
Address
Beacon Law
1st Floor
Shirley House
12 Gatley Road
Cheadle
Cheshire
SK8 1PY