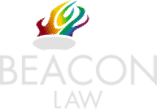 What is a Personal Injury Claim?
Find out how much your personal injury claim may be worth
A personal injury claim is a legal action designed to recover financial compensation for anyone who has suffered a personal injury as a result of another person's negligence.  A personal injury can be a physical or psychological injury sustained in an accident, or an illness or disease contracted through poor working conditions.
 Potential Causes Of A Personal Injury
People are injured every day as a result of another person's negligence and that disregard for care manifests itself in many different situations.  Injuries can be suffered as a result of your involvement in some of the following:
Road traffic accidents
Accidents at work
Accidents in public places
Slip and trip accidents
Accidents involving defective products
Accidents whilst abroad
Criminal assaults
Accidents involving animal attacks
Injuries caused as a result of medical negligence
Illness or disease caused by unsuitable working conditions
Personal injuries can range from minor whiplash and sprains, to catastrophic bodily injury, life changing brain and spinal injuries, and illnesses or diseases resulting in death.
What Is Negligence?
Negligence can be defined as behaviour or conduct that falls below a standard of care that a reasonably prudent person would exercise in similar circumstances.  In order to bring a successful personal injury claim, the negligence or breach of duty must be committed by another party, and it must be established that the aforesaid breach was deemed to have caused the injuries in question.
The defendant may, in some circumstances, concede liability, but then allege contributory negligence.  This essentially means that the defendant is alleging that some of the injuries suffered were caused by the claimant's own negligence.  For example, the defendant could argue that injuries sustained in a road traffic accident were partially the claimant's fault for not wearing a seatbelt.  If contributory negligence were to be upheld by the court, the claimant's damages may be reduced in line with the degree of fault apportioned to them.
Make a Claim
Contact us today to find out if you have a claim.
Use our Contact Forms or Call 0330 1332 857
Address
Beacon Law
1st Floor
Shirley House
12 Gatley Road
Cheadle
Cheshire
SK8 1PY