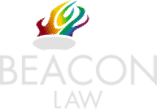 Office Accident Injury Claims for Compensation
Find out how much your claim may be worth
If you have been injured at work due to any health and safety issues, you could be entitled to compensation, as your employer has a duty of care to ensure that their working environments are safe for their employees.
Whilst an office may not seem like a traditionally unsafe environment where workers could be injured, you may be surprised to know that accidents within office spaces are extremely common and can lead to significant pain and discomfort for workers, impacting their life.  After an injury at work, you may not only have to cope with physical injuries but also with mental distress – you could be worried that it an injury at work may happen again or have a lack of confidence going back to work.
While you may feel like the accident was your fault or embarrassed about it happening at work, it is important to understand that the employer should be ensuring that their office space is safe for any office worker by following health and safety protocols.  
Most businesses will also have employer liability insurance to help compensate employees should they become injured. It is important that you speak to a specialist injury law firm to find out if you could me entitled to make an accident at work claim.
Office Accident Injury Claims to Aid Recovery After an Accident
Many office injuries require you to miss work in order to fully recover.  This may mean that you are not paid as much as you would usually receive.  This can put financial pressure on your family and may mean you need to move job or go back to your office before you have fully recovered – placing a negative impact on your health.
An office injury claim will take into consideration the financial pressures that you have been placed under because of your injury, alongside other costs such as medical costs, physiotherapy and compensation for your pain.  This will ensure that your personal injury claim will cover the financial losses you had due to your work.
Some may worry about claiming against their employer due to the repercussions of this claim.  However, your employer is legally not allowed to treat you differently or fire you because of an office accident claim, as this would be unfair dismissal.
When making an office injury claim, it is also important to consider that you will be highlighting negligence or health and safety issues within the workplace, meaning that others are not hurt by the same issue.  This makes the workplace safer for everyone involved.
Common Office Accident Injury Claims
When we think of accidents in the workplace, often we think of factories and warehouses.  However, there are a number of accidents that can commonly happen within an office space causing injury to office workers.  Let's take a closer look:
Slips, trips and falls
One of the most common injuries in an office environment is a slip and trip, where there have been obstacles in the way such as wet floors, loose cables or piles of papers that have caused you to trip and fall.  If there has been no warning sign to warn of these issues, and you have fallen and injured yourself, you may be entitled to compensation.
Repetitive strain injury
One injury that can happen at work is repetitive strain injury.  This does not happen instantly but instead occurs over time due to the work you complete in an office, such as sitting at a desk and typing.  This can lead to pain within the nerves and tendons in the body over a long period of time.
To help avoid this, employers should be providing ergonomic seating, adjustable equipment and comfortable IT equipment.  If you do not have this, and this has led to injury, you may be able to make a claim.
Issues with electrical equipment
An office will contain lots of different electrical equipment that your employer has a responsibility to maintain and frequently test to make sure it is safe.  Faulty electrical equipment, such as IT equipment, can cause electric shocks, which can lead to health issues.
Manual handling injuries
Office employees often sustain work injuries if they are required to lift any heavy items, such as files of paperwork, without receiving the necessary training and/or without the appropriate equipment.
Are There Time Limits For Claiming?
Accidents at work can cause minor injuries or more serious ones that can cause lasting, long-term damage, which may take some time to fully understand the implications and how it impacts your life.  Therefore, you may decide to claim instantly or think about this later down the line.
When it comes to injuries in the workplace, generally, you will have three years to make a claim for compensation.  However, there are some exceptions to this rule.  If the person injured at work has experienced psychological trauma which has led them to be unable to claim themselves, then there is no limit to the time for a claim to be processed.  If you are unsure, contact a lawyer who will be able to provide legal advice on your specific circumstances.
How To Begin An Office Accident Claim
We understand that making an office accident claim can be a nerve-wracking process, particularly if you respect and get on with your employer.  Additionally, you may be unsure of whether your employer is at fault and responsible for the claim.  This is where we come in.  At Beacon Law, we recommend that you contact us if you have been injured at work in the past three years.  We can assess your individual experience, and give free, no-obligation advice on if you have a case or not.
If you do not have an exact date for an injury – for example, repetitive strain injury that does not occur instantly, we work from the date when you first identified the problem. 
Our expert staff are here to help and can talk you through the claims process.  Our personal injury solicitors and authorised and regulated by the Solicitors Regulation Authority and can provide confidential advice.  There is no pressure to make a claim, however, if we think you have a case, we can help claim for you should you wish.  To get the ball rolling, and receive adequate compensation for your injury, contact us today.
What type of compensation can you receive?
A personal injury lawyer will be able to cover various types of possible compensation. It is usually awarded in two types: general and special damages.
General damages refer to the amount you will receive because of your physical pain, suffering, and loss of activities you once enjoyed. This figure is based on the extent of your injuries and the impact the incident will continue to have on your futures. This can also include the emotional distress and trauma you suffer due to the accident.
Special damages include any additional financial losses you sustained as a direct result of your injury including the following:
·        Damage to your personal property
·        Loss of current and future earnings due to time off work
·        Medical expenses
. Travel costs
Beacon Law can offer a free consultation and get you connected to solicitors with extensive experience dealing with office accident injury claims.
How can Beacon Law help with office accident injury claims?
Beacon Law are a specialist law firm of personal injury solicitors with years of experience in dealing with personal injury claims. We conduct all claims on a no win no fee basis, meaning you will not be required to pay for our assistance if your claim is unsuccessful.
If your employer admits liability, or if the Court determined that they were responsible for your accident and injuries, we will deduct our success fee from your compensation when the case has concluded.
If you have suffered an accident and would like to make an office accident injury claim, then please call our team today on 0330 1332 857 to start your claim or complete our contact form at the top of the page to start your claim online and a member of our personal injury team will give you a call back. 
Make a Claim
Contact us today to find out if you have a claim.
Use our Contact Forms or Call 0330 1332 857
Address
Beacon Law
1st Floor
Shirley House
12 Gatley Road
Cheadle
Cheshire
SK8 1PY