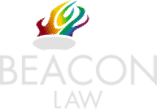 Spinal Injury Solicitors Wales: Spinal Cord Injury Claims
Find out how much your personal injury claim may be worth
At Beacon Law, we understand the devastating, long term impact that a spinal cord injury can have on an individual's life and the lives of their loved ones. Our dedicated spinal cord injury solicitors, Wales are here to help you navigate the complex legal landscape, provide legal advice, and fight for the compensation you deserve.
With years of experience handling cases related to spinal cord injuries, our solicitors have a deep understanding of the medical, financial, and emotional tolls that come with this type of injury. Whether you're dealing with temporary or permanent paralysis, loss of mobility, or other complications such a secondary brain injury, we're here to provide the guidance you need to get through this difficult time.
So, if you or a family member has suffered a spinal cord injury and are considering claiming compensation, look no further. Our spinal injury solicitors, Wales are here to help, and we're committed to achieving the best possible outcome for your case. Contact us today to schedule a free initial consultation to find out if you are entitled to compensation for a spinal injury.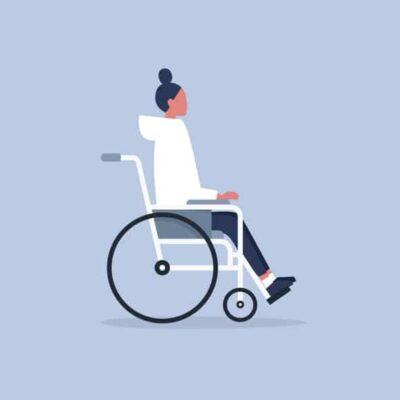 Accidents that commonly cause spinal injuries
Spinal cord injuries occur for many different reasons. They are often the result of medical negligence or other types of accident. Our specialist spinal injury solicitors have dealt with a range of claims for spinal injury including:
Road traffic accidents: Car accidents, motorcycle accidents, cycling accidents and truck accidents are some of the most common causes of spinal cord injuries.
Slip, trip and and fall accidents: Falls from heights or falls on slippery surfaces can lead to spinal cord injuries..
Sports accidents: Certain high-impact sports, such as football, rugby, and hockey, can lead to spinal cord injuries, especially if proper safety equipment is not used.
Criminal assaults: Physical violence, such as assaults and domestic abuse, can result in spinal cord injuries.
Accidents at work: Workers in certain industries, such as construction and manufacturing, are at higher risk of suffering spinal cord injuries due to the nature of their work.
Clinical negligence: Negligence by medical professionals can lead to spinal cord injuries during surgical procedures or other medical treatments. Our medical negligence team have the experience and expertise to assist you in making a claim against a medical professional.
Beacon Law have many years of experience in dealing with high value personal injury compensation claims for spinal cord injured patients. If you have suffered injury as the result of any type of accident, do not hesitate to get in touch.
How can a spinal injury solicitor Wales assist?
A spinal injury solicitor specialises in helping individuals who have suffered spinal cord injuries with all aspects of spinal cord injury claims. The role of our spinal injury solicitors, Wales can include:
Providing legal advice: The solicitor can offer guidance and support to individuals who have suffered spinal cord injuries, helping them to understand their rights and the compensation process.
Assessing the claim: The solicitor will review the circumstances of the injury and gather evidence to support the claim, including medical reports and witness statements.
Negotiating with the defendant: The solicitor will negotiate with defendant insurance companies on behalf of the claimant to reach a fair and just settlement.
Arranging treatment and rehabilitation: Our solicitors can arrange specialist medical treatment and rehabilitation on your behalf to help you recover from your injury as soon as possible.
Representing the client in court: If a settlement cannot be reached, the solicitor may represent the client in court to argue their case and seek compensation.
The primary goal of a spinal injury solicitor is to help individuals who have suffered spinal cord injuries receive the compensation and medical treatment they deserve. This compensation can help cover the costs of medical treatment, rehabilitation, and any other expenses related to the injury.
Making a spinal injury claim
The process of making a spinal injury claim can be complex, but the following steps are generally involved:
Seek medical attention: The first step after you have suffered a spinal injury is to seek medical attention. This will ensure that you receive the necessary medical treatment and also provide a record of your injury.
Contact a spinal injury solicitor: After seeking medical attention, it's important to contact a spinal injury solicitor, such as Beacon Law, as soon as possible. The personal injury lawyer will assess your claim and advise you on your rights and the compensation process. It is worth noting that there is a three year time limit on making this type of claim, so you should initiate your case as soon as possible.
Gather evidence: The solicitor will gather evidence to support your spinal injury case, including medical reports, witness statements, and any other relevant documentation.You will need to provide evidence of your injury in the form of a medical report. We will arrange for you to be assessed by a medical expert.
Submit the claim: The solicitor will submit the claim to the responsible party's insurance company, detailing the extent of the injury and the compensation being sought. If the defendant admits liability, our solicitors may be able to request an interim payment at this point.
Negotiate a settlement: The insurance company will review the claim and may make an initial settlement offer. The solicitor will negotiate with the insurance company on your behalf to reach a fair and just settlement based on your pain, suffering and loss of amenity. We will also negotiate a settlement for your additional financial losses.
Court proceedings: If a settlement cannot be reached, the solicitor may advise you to take the claim to court and they will represent you at a hearing.
No win, no fee spinal injury solicitors Wales
If you wish to make a spinal injury compensation claim, you may be worried about incurring legal fees and legal costs. Fortunately, our specialist personal injury solicitors offer their services on a no win, no fee agreement.
In spinal injury claims, a no win, no fee agreement can be particularly beneficial for the client as spinal injuries can often result in substantial financial losses, including loss of earnings and the cost of medical care, rehabilitation and adaptations to the home. By entering into a no win, no fee agreement, the client can take legal action to recover compensation for their losses without having to worry about the cost of legal representation from a personal injury solicitor.
"No win, no fee" agreements, also known as Conditional Fee Agreements (CFAs), are funding option arrangements between a solicitor and a client. Under this type of agreement, the solicitor agrees to take on a case on the basis that if the case is lost, the client will not be required to pay the solicitor's fees. In the event that the case is won, the solicitor will receive a success fee which will be deducted from the claimants final damages.
You can discuss our funding options in more detail with your solicitor before we start your claim.
How can Beacon Law, spinal injury solicitors, Wales assist?
Beacon Law are a leading law firm, offering a range of personal injury claim services to our clients. We provide a high level of service to all our clients and work hard to ensure they receive the appropriate treatment and highest level of compensation for their injuries.
If your spinal injury was caused as a result of an accident that was not your fault, we will discuss your case and let you know if we think you have a claim.
If you are looking to find out more about starting a spinal injury claim, then contact our spinal injury solicitors, Wales today contact us by calling 0330 1332 857 ;or use the contact forms on our website for some free, no-obligation legal advice.
Our specialist lawyers are on hand to support you throughout the process of making a claim and getting on with your life.
Make a Claim
Contact us today to find out if you have a claim.
Use our Contact Forms or Call 0330 1332 857
Address
Beacon Law
1st Floor
Shirley House
12 Gatley Road
Cheadle
Cheshire
SK8 1PY