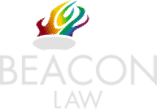 Crush Injury Compensation Claim – No Win, No Fee
Find out how much your personal injury claim may be worth
Suffering a crush injury can be an extremely traumatic and debilitating experience, often resulting in severe physical, emotional, and financial consequences. Whether it occurs in the workplace, on the road, or in any other environment, a crush injury can have a lasting impact on an individual's life.
When someone sustains a crush injury due to the negligence or wrongful actions of another party, they may be eligible to make a crush injury claim. Such claims are intended to provide financial support to the injured individual, helping them recover their losses and obtain the necessary resources for their rehabilitation and future well-being.
If you have suffered a crush injury, you may be able to make a crush injury claim against the party responsible for your injury. Beacon Law are highly experienced in handling crush injury compensation claims and will fight to help you obtain the compensation you deserve for your injury.
Common causes of crush injuries
There are many common causes of crush injuries that can lead to crush injury compensation claims. Some of the main causes of injury that we see include the following:
Workplace Accidents: Crush injuries often occur in industrial settings, construction sites, factories, warehouses, and other workplaces where heavy machinery, equipment, or falling objects are present. An employer failing to put safety procedures in place, inadequate training, or negligence can lead to a crush injury at work.
Road traffic accidents: Car accidents, truck accidents, motorcycle accidents, or pedestrian accidents involving heavy vehicles can result in crush injuries. This includes incidents where a person is pinned between vehicles, caught under a vehicle, or trapped in wreckage.
Recreational Accidents: Crush injuries can occur during recreational activities such as amusement park rides, sports activities, or adventure sports if proper safety measures are not in place or equipment fails.
Falling Objects: Objects falling from height, such as tools, equipment, or materials, can cause severe crush injuries to individuals below. This can occur at construction sites, warehouses, or any location where objects are stored or transported overhead.
Building or Structural Collapses: Structural failures or building collapses can cause severe crush injuries to occupants, construction workers, or bystanders in the vicinity.
It is important to note that the causes mentioned above are not an exhaustive list, and crush injuries can occur in various other circumstances. If someone has suffered a crush injury due to the negligence or fault of another party, consulting with a personal injury lawyer is crucial to determine the viability of a compensation claim.
What should I do after a crush injury?
Following a crush injury, it is crucial to take certain steps to ensure your safety, as well as protecting your legal rights. Your health and well-being should be your top priority, and you should seek medical attention immediately, even if the injury seems minor. You will also receive a medical record which could be used to strengthen your compensation claim at a later date.
If possible, you should try to gather information about the accident and the circumstances surrounding it. Take photos or videos of the accident scene, your injuries, and any relevant factors that may have contributed to the accident. This is important as this evidence could be used in court to prove the accident occurred.
Notify the relevant authorities or supervisors about the accident, especially if it occurred in the workplace, on the road, or in a public setting. Filing an incident report creates an official record of the event.
If there were witnesses to the accident, obtain their names, contact information, and statements if possible. Witness testimonies can provide crucial support to your compensation claim.
Once you are ready to make a claim, you should contact an experienced personal injury lawyer who specialises in crush injury cases. They can provide you with legal guidance, evaluate your case's merits, and help protect your rights. A lawyer will assist you in navigating the legal process, negotiating with insurance companies, and advocating for your best interests.
Am I entitled to make a crush injury compensation claim?
To be successful in making a personal injury claim, you must be able to prove that someone has been negligent and that their negligence was the cause of your accident and injuries. For example, your employer has a duty of care to take reasonable steps to keep you safe whilst at work.
If it can be proven that your employer has been negligent and failed in their duty to keep you safe, you will have grounds to make a claim against your employer for any injuries sustained as the result of their negligence.
In the same way, the driver of a vehicle has a duty of care towards all other road users. If an accident occurs as the result of the driver's negligence, a claim can be brought against the said driver.
If you've suffered a crush injury in an accident which wasn't your fault, you may be able to make a claim for compensation. Contact Beacon Law to speak to one of our specialist personal injury solicitors, and we will let you know if we think you have grounds to make a claim.
How much compensation could I receive from a crush injury compensation claim?
The amount of compensation awarded for your crush injury will depend on a number of factors. When valuing your injury, we will take into consideration the body part which was affected, the severity of the injury, the amount of time taken to recover from your injury, and the physical and emotional impact which the crush injury has had on your life.
We will base the valuation of your general damages on recent case law, as well as guidelines set out by the Judicial College. You will also be able to make a claim for special damages which include additional financial losses sustained as a result of your injuries. These can include:
Loss of earnings if you required time off due to the accident, or if you have been required to change or leave your employment as a result.
Travel costs – for travel to and from medical appointments.
Parking costs at medical appointments.
Care and Assistance compensation for any paid or additional unpaid care required as a result of the accident; this can include care provided by a family member.
Medical treatment costs.
Costs of making any required adjustments to your home as the result of your injuries.
You should ensure that you keep all receipts and invoices for your additional losses as these will be required to prove your loss.
What are the time limits for making a crush injury compensation claim?
In the UK, there are specific time limits, known as limitation periods, for making a crush injury compensation claim. The general time limit for personal injury claims, including crush injury claims, is three years from the date of the accident or from the date when the injured person became aware of their injury and its connection to the accident.
However, it's important to note that there are some exceptions and variations to the general limitation period. These exceptions include the following:
Minors: If the crush injury claim involves a person who was under the age of 18 at the time of the accident, the three-year limitation period does not begin until their 18th birthday. In such cases, a claim can be made at any time before the person turns 21.
Mental Capacity: If the injured person lacks the mental capacity to make legal decisions, there is no time limit for making a claim. The limitation period only starts when the person regains capacity.
Time Extensions: In exceptional circumstances, the court has the discretion to extend the limitation period. This typically occurs in cases where the nature of the injury or the circumstances make it difficult for the injured person to pursue a claim within the standard time frame.
How can Beacon Law assist?
Beacon Law are specialist personal injury Solicitors based in Manchester. We have helped many of our clients when claiming compensation for crush injuries sustained as the result of an accident at work, road traffic accidents and accidents in public places.
We have years of experience in assisting those who have experienced all types of crush injuries. We deal with personal injury claims on no win, no fee basis and have vast experience in all injury-related cases.
If you have sustained a crush injury, you can initiate your claim for compensation by having an initial consultation with a member of staff from our personal injury department.
You can request an initial consultation by completing the online help form, and an experienced crush injury claims solicitor will contact you to discuss your case. Alternatively, you can call us on 0330 1332 857, and we will be happy to assist you with your query.
Beacon Law are authorised and regulated by the Solicitors Regulation Authority. To find out about our no win, no fee funding, have a look at the funding section on our website.
Make a Claim
Contact us today to find out if you have a claim.
Use our Contact Forms or Call 0330 1332 857
Address
Beacon Law
1st Floor
Shirley House
12 Gatley Road
Cheadle
Cheshire
SK8 1PY