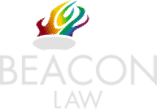 Fractured Knee Compensation – No Win No Fee
Find out how much your personal injury claim may be worth
Fractured knee injuries can be very painful and can significantly impact a person's mobility and quality of life. The knee joint is made up of several bones, including the femur, tibia, and patella, and a fracture can occur in any of these bones.
The symptoms of a fractured knee may include pain, swelling, tenderness, stiffness, and difficulty moving the knee. In severe cases, the fracture may cause the knee to become unstable or misaligned, making it difficult to bear weight or walk.
If you have suffered a fractured knee due to an accident that was caused by someone else's negligence, you may be entitled to fractured knee compensation for your injuries. The amount of compensation you may be able to receive will depend on various factors, including the severity of your injury, the impact it has had on your life, and the extent to which the other party was at fault.
To pursue a compensation claim for a fractured knee, you will need to prove that your injury was caused by the negligence of another party. This may involve gathering evidence such as witness statements, medical records, and accident reports.
Our experienced team of personal injury solicitors at Beacon Law are well equipped to assist you with a claim for fractured knee compensation. They will be able to assess the strength of your case and help you determine the amount of compensation you may be able to receive.
Common accidents that lead to a fractured knee
Our knee joints are in constant use for movement and stretching on a daily basis. Falling over frequently results in hitting the ground with our knees and hands, making knee injuries almost unavoidable at some point in our lives. Such injuries can occur both in and outside the workplace. Among the most typical causes of knee injuries are the following accidents:
It's essential to take precautions to prevent knee fractures by wearing appropriate protective gear, maintaining a safe workplace, and being mindful of your surroundings while driving, walking, or participating in sports.
Am I eligible to make a claim for fractured knee compensation?
Whether or not you are eligible to pursue compensation for a fractured knee depends on the specific details surrounding your injury. Typically, if your injury resulted from someone else's intentional actions or negligence, you may be eligible to file a claim.
To determine the validity of your claim, it's important to seek the advice of a personal injury lawyer who can evaluate the facts of your case and provide guidance on your legal options. Several factors are taken into consideration when assessing eligibility for a fractured knee compensation claim, such as:
Liability: To make a successful claim, it is necessary to prove that another party, such as a property owner, driver, employer, coach, or any other party, is responsible for your injury.
Damages: Evidence demonstrating the extent of your damages, such as medical expenses, lost wages, and other financial losses related to your injury, is essential.
Time limits: Statutes of limitations dictate how long you have to file a compensation claim after a knee fracture. Therefore, it is crucial to contact a lawyer promptly after the injury.
If you think you have a valid compensation claim for a fractured knee , it is crucial to consult with a personal injury lawyer without delay. They can help you understand your legal rights and work to secure the compensation you deserve. At Beacon Law, we provide a no-win-no-fee agreement for cases with good prospects of success.
What is the process of making a claim for a fractured knee?
The first thing a person should do after suffering an accident that has resulted in a knee fracture injury is seek the most appropriate medical treatment, whether it be at a hospital or your local GP. It is important to document all of your injuries and keep ahold of any official documentation outlining your diagnosis and/or medical treatments.
Our personal injury lawyers can then talk you through the process of making a claim, including the time limit regulations and an evaluation on the chances of your claim being successful. It is then important to gather all relevant evidence that can be used to support your claim for compensation. Evidence could include medical records, police reports, witness statements, CCTV footage and photographs of the scene of the accident.
Our team of knee fracture injury solicitors will then file the claim on your behalf and inform all of the relevant parties to the case, such as the person responsible for your injury or their insurance company. We work tirelessly to achieve the best outcomes for our clients, and negotiate on their behalf to obtain the most appropriate compensation and medical care for their injuries.
If a settlement cannot be reached between the parties then a claim can be progressed to court for a judge to decide the final outcome of the case.
The process of making a personal injury claim can be complex, and it's important to work with an experienced solicitor who can guide you through the process and help you achieve a successful outcome. Our fractured knee compensation solicitors are highly experienced and offer no win no fee agreements, meaning you will not have to worry about the legal costs of making a claim if you are not successful.
How much compensation could you receive?
Fractured knee compensation claim amounts are usually divided into two categories: general damages and special damages.
General Damages – This refers to the amount of compensation you receive for your physical pain, suffering and loss of amenity.
Special Damages – These are any direct financial losses that you may have suffered because of your injuries. Typically, these may include loss of earnings up to the settlement, loss of earnings in the future, medical costs, travel costs or the costs of care provided to you.
Although no amount of money/compensation payout can make up for the physical injuries you have suffered, the physical effects can lead to permanent restricted mobility, and you may need ongoing care or move to a more suitable property for your needs.
We can make sure that you receive interim payments of compensation as your case is being settled for any immediate care or rehabilitation needs. Personal injury compensation claims are aimed to minimise the impact of your injury and to get you back to the position you were in before the accident happened.
Your compensation can help cover any expenses caused by your injury and sets out to:
Reimburse general damages to the injured one and their loved ones for any pain and suffering endured
Repay any physical therapy costs and psychological care
Cover any ongoing or past medical assessments and costs incurred such as prescription costs, taxi fares and parking costs
Cover any loss of earnings for both the carer and the sufferer
Cover any welfare costs to make alterations to the person's home, or (if applicable) the cost of moving to a new home, including vehicle adaptations needed to enhance independent living or equipment costs such as wheelchairs
Cover the cost of any adaptations required to be made to the injured person's workplace
Covers any support, for either family or professional care costs. This includes mileage driven and time spent to provide that support
Pay the injured towards the reduction in their quality of life and any loss of amenity such as playing sport
Any future hindrance in future job opportunities due to disabilities
Fractured knee compensation amounts are determined by different factors. Each case differs depending on the severity of your injuries. A specialist personal injury solicitor can provide more insight of what you might expect after looking through all the facts of your case. You can also find general compensation calculators online that can provide a rough estimate of an amount of compensation you might expect to receive.
What are the time limits in making a claim?
In the UK, there are time limits known as "limitation periods" for making a compensation claim. The time limits can vary depending on the type of claim and the specific circumstances of the case.
The general time limit for personal injury claims in the UK is three years from the date of the accident or injury. However, there are some exceptions to this rule, such as when the injury is not immediately apparent or when the claimant is under 18 years old at the time of the injury.
If the injury is related to a medical negligence claim, the time limit is usually three years from the date of the negligence or from the date when the claimant becomes aware of the negligence.
For claims related to a criminal injury, the time limit is two years from the date of the incident.
It's essential to be aware of the time limits for making a compensation claim in the UK. Failing to file a claim within the prescribed time limit can result in losing the right to make a claim. Therefore, it's important to seek legal advice as soon as possible after the injury to ensure that the claim is filed within the appropriate time frame.
How can Beacon Law assist?
Beacon Law is a specialist personal injury solicitor with ample experience of dealing with no win no fee personal injury claims. Our expertise in this area of law means we can provide an exceptional standard of service to our clients, and we work tirelessly to ensure we achieve the best possible outcome and highest level of compensation for your injuries.
Beacon Law is authorised and regulated by the Solicitors Regulation Authority. To find out more about our no win, no fee claims funding and legal fees, please have a look at the funding section on our website. We are also happy to provide free legal advice on an initial call to discuss the potential of your case.
If you have suffered an injury at the fault of someone else, then please contact us today on 0330 1332 857 to start your knee fracture compensation claim. Alternatively, you can find our full contact details below.
Make a Claim
Contact us today to find out if you have a claim.
Use our Contact Forms or Call 0330 1332 857
Address
Beacon Law
1st Floor
Shirley House
12 Gatley Road
Cheadle
Cheshire
SK8 1PY