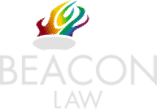 Fall Claims – What compensation could you be entitled to?
Find out how much your personal injury claim may be worth
Slips trips and falls are very common accidents that occur in a number of environments that can lead to a person suffering an injury. If you have suffered an injury, minor or severe, from a fall that perhaps could have been prevented, then you may be entitled to make a claim for trip and fall compensation.
Employers, local authorities and private land owners all must take precautions to ensure accidents are kept to a minimum. When they fail to ensure a safe environment it puts them at risk of having a claim brought against them due to someone suffering an injury.
Our specialist team of personal injury solicitors here at Beacon Law are well equipped and highly experienced to assist clients on a range of injury claims, from serious and sometimes fatal injuries to common slips, trips and falls. We possess the relevant legal expertise to ensure our clients receive the highest amount of compensation possible for their pain, suffering and loss, offering our services on a no win no fee basis. Please get in touch today to find out more information on how we can help you.
What are some common causes of falls?
There can be many hazards in every day life and at work that could potentially result in someone experiencing an accident. However, it is the responsibility of those in charge to ensure spaces adhere to Health and Safety regulations and are kept as hazard free as possible to prevent such accidents occurring. Some of the most common instances in which fall claims are made are from the following:
Falls from height (whether it be from a ladder at work or somewhere with a faulty safety railing)
Falls from uneven pavements (Local Councils are responsible for ensuring public roads such as pavements are kept safe. They also have to be kept free from obstruction to ensure the public are kept safe and not in danger of any harm as per the Highways Act 1980.)
Falls from slippery surfaces or wet floors
Falls due to broken flooring or loose nails
Falls due to messy and unkempt environments
Falls due to loose and unsafe cables
If you have suffered a fall or trip accident that is not mentioned here then please do get in touch with our team of solicitors, this list is not exhaustive and there are many scenarios in which a fall claim can be successful.
What are some common injuries in fall claims?
Unfortunately, accidents resulting in falls can cause a variety of injuries, some minor and some severe or even fatal. Injuries from falls can happen in all range of environments and scenarios. Below are just some of the injuries that can occur as a result of fall accident:
Head injuries – Unfortunately, head and brain injuries are sustained quite often due to falls and are usually the result of someone falling from height. For example, quite often, employees working on construction sites are subject to unsafe working environments and can suffer falls from height in any number of scenarios due to their nature of work. Employers have a duty of care to prevent such accidents occurring.
Spinal cord injuries – Spinal injuries are another very serious type of injury which are occasionally suffered due to an accident on a building site. These types of injuries usually happen due to falls from a height, such as an unstable scaffold.
Broken bones – One of the most common types of injuries from a fall are broken bones. These can be suffered as a result of many different types of accident, such as a slip, trip or fall, a fall from height, or falling down an uncovered hole.
Sprains and strains – Sprains and strains can be painful and can cause people to require time off work as a result. These types of injuries are usually caused by trips and falls.
These are examples of a few types of injuries that may be sustained due to a fall, however there are many more. If you have sustained any type of injury, do not hesitate to get in touch to find out how we can assist with your slip and fall claim compensation.
What should you do following an injury?
If you have suffered an injury, it is important to do several things to prove your injury which could help with your fall claim process. Gathering evidence is important so try to take photographs of where the accident took place along with the reason for the accident. For instance, images of the spillage on the floor and the injuries you sustained.
You should also try to obtain CCTV footage of the accident, contact details of witnesses, and evidence that you reported it to an employee if it happened in a store. The proof should be recorded in the accident book so try and request a copy of the report. This will help determine whether employees have dealt with the slip within the designated time limits and will also help solicitors later acting on your behalf to pursue your compensation claim successfully.
As soon as the accident has occurred, you should seek medical attention from a doctor/GP because an official medical report will strengthen your claim to make sure you receive maximum compensation.
Due to their legal expertise, speaking to a personal injury solicitor as soon as possible after the accident is imperative because they can discuss your options going forward.
How much compensation could you receive?
Compensation for fall claims is usually divided into two categories: general damages and special damages.
General Damages – This refers to the amount of compensation you receive for your physical pain, suffering and loss of amenity.
Special Damages – These are any direct financial losses that you may have suffered because of your injuries. Typically, these may include loss of earnings up to the settlement, loss of earnings in the future, medical costs, travel costs or the costs of care provided to you.
Although no amount of money can make up for the physical injuries you have suffered, the physical effects can lead to permanent restricted mobility, and you may need ongoing care or move to a more suitable property for your needs.
We can make sure that you receive interim payments of compensation as your case is being settled for any immediate care or rehabilitation needs. Personal injury compensation claims are aimed to minimise the impact of your injury and to get you back to the position you were in before the accident happened.
Your compensation can help cover any expenses caused by your injury and sets out to:
Reimburse general damages to the injured one and their loved ones for any pain and suffering endured
Repay any physical therapy costs and psychological care
Cover any ongoing or past medical assessments and costs incurred such as prescription costs, taxi fares and parking costs
Cover any loss of earnings for both the carer and the sufferer
Cover any welfare costs to make alterations to the person's home, or (if applicable) the cost of moving to a new home, including vehicle adaptations needed to enhance independent living or equipment costs such as wheelchairs
Cover the cost of any adaptations required to be made to the injured person's workplace
Covers any support, for either family or professional care costs. This includes mileage driven and time spent to provide that support
Pay the injured towards the reduction in their quality of life and any loss of amenity such as playing sport
Any future hindrance in future job opportunities due to disabilities
Fall compensation amounts are determined by different factors. Each case differs depending on the severity of your injuries. A specialist personal injury solicitor can provide more insight of what you might expect after looking through all the facts of your case.
If an injury is particularly severe, the compensation award would generally be higher. Although some injuries may not appear to be severe initially, it may worsen later in life so this will be considered. We offer fall compensation claims on a no win no fee basis, meaning you will not need to pay us anything if you are not successful.
How long do you have to make a fall claim?
There are strict time limits for making a fall claim, known as the limitation period. The limitation period is the period of time within which a claim must be commenced, failing which the claim may be time-barred and cannot be pursued. The time limit for making a trip or fall claim may vary depending on the circumstances of the case.
The general rule is that the claim must be commenced within three years from the date of the accident or from the date of knowledge of the injury. The date of knowledge refers to the date when the injured person became aware of the injury and its cause. This may be different from the date of the accident if the injury was not immediately apparent.
There are some exceptions to the three-year time limit, including:
Cases involving children: If the injured person is a child, the three-year time limit does not begin to run until the child's 18th birthday. This means that a claim can be made at any time before the child's 21st birthday.
Mental capacity: If the injured person lacks mental capacity, there is no time limit for making a claim.
Exceptional circumstances: In some cases, the court may allow a claim to proceed outside of the three-year time limit if there are exceptional circumstances that prevented the claim from being made earlier.
How can Beacon Law assist with a fall claim?
Beacon Law is a specialist personal injury solicitor with ample experience of dealing with no win no fee personal injury claims. Our expertise in this area of law means we can provide an exceptional standard of service to our clients, and we work tirelessly to ensure we achieve the best possible outcome and highest level of compensation for your injuries.
Beacon Law is authorised and regulated by the Solicitors Regulation Authority. To find out more about our no win, no fee claims funding and legal fees, please have a look at the funding section on our website.
If you have suffered an injury at the fault of someone else, whether it was an accident at work or are wishing to make a claim for a slip in a public place, then please contact us today on 0330 1332 857 to start your claim or complete our contact form at the top of the page to request a call back from a member of our personal injury team.
Make a Claim
Contact us today to find out if you have a claim.
Use our Contact Forms or Call 0330 1332 857
Address
Beacon Law
1st Floor
Shirley House
12 Gatley Road
Cheadle
Cheshire
SK8 1PY