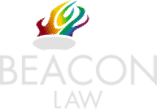 What Are the Steps In A Personal Injury Case?
Find out how much your personal injury claim may be worth
Accidents and injuries happen every day. Sometimes these incidents aren't your fault and are due to someone else's negligence. If this is the case, you may be able to claim for personal injury.
Beacon Law are an expert firm of personal injury Solicitors. Our team of personal Injury lawyers offer a wide range of services to accident victims, and help them through the claims process for many types of accident claims, including road traffic accident claims.
 We are a skilled team, with years of experience in the legal sector. We strive every day to get the best results for our clients on all cases.
Our team off their services on a no win no fee basis, meaning you do not need to worry about covering the cost of making the claim.
 We help our clients obtain large amounts of personal injury compensation each year which helps our them to get their lives back on track.
The idea of going through the claims process can be quite daunting for some people; however, it shouldn't be. Below, we will answer the question almost everyone asks themselves before making a claim 'What are the steps in a personal injury case?':
1) Appointing a representative
When you are involved in an accident that wasn't your fault, you will want the most qualified people to represent you in your personal injury case. People often go to legal representatives, such as personal injury claims management companies or solicitors that specialise in the area they are claiming from. Beacon Law are a specialist personal injury firm of Solicitors with expertise in all types of personal injury claims.
2) Find out who was responsible
At the beginning of your case, we will need your help to give us as much detail and information about the accident as possible, as this information will be used to support your case.
When you or someone you know has been injured in an accident that was not their fault, you will want to know who is responsible for your injury. This will be who the personal injury claim will be made against. For example, if you have been injured at work and make an accident at work claim, you will be claiming against your employer, or if you have been injured due to faulty equipment, we may claim against the manufacturer of the equipment etc.
3) Pre-action protocol
Once you have chosen your representative and found out who the person or company responsible was, we move onto the next stage called 'Pre-Action Protocols', which are a set of procedures. When the Defendant has been identified, they will be sent a "letter of claim", which sets out exactly what happened in detail to the Claimant and any injuries suffered, both physically and mentally, as far as they can be assessed up to that time.
The Defendant then has 21 days to respond to the claim. They can do this either individually, from the company, or through their insurance company. After the initial response, within 21 days, the Defendant is allowed three months to investigate the claim in more detail. By the end of this period, they will need to decide whether or not they accept or deny responsibility for the accident.
4) Gather evidence of the accident
If the Defendant denies liability for the claim, you will need to provide evidence to support your case. 
Evidence, such as where the accident happened, witness statements, how the accident occurred, CCTV video or dash cam evidence of the accident, what you did after the accident (get first aid or go to the hospital), any photo evidence of the scene of the accident, medical assessments, medical records, police reports, accident reports etc will be required.
It is essential that you gather evidence straight away at the time of the accident to include in the personal injury claims process further down the line.
5) Potential settlement negotiation
A potential settlement is usually negotiated before going to Court. All parties want a fair, reasonable settlement to reduce legal costs and Court time as quickly as possible. The personal injury claim settlement process will include general damages for your pain and suffering, and special damages for any additional expenses you have incurred as a result of your injuries.
Most of the time, both the Claimant and Defendant's representatives will negotiate and come up with an arrangement with the intention of incurring as little additional financial costs as possible. However, the Claimant will have the final say on whether they agree with the concluding settlement.
6) Court proceedings: fast-track and multi-track
In some cases, if an agreement cannot be reached on liability or settlement, your Claim may proceed to a Court Hearing. If your claim is worth less than £25,000, your trial would not last more than one day. There may be exceptions to this, but the fast track system will usually help you start your Court proceedings within 30 weeks of the case being allocated. Again, the Claimant and Defendant will present evidence, and they will again have another opportunity to agree on a settlement. 
The multi-track system covers claims over £25,000, where there is likely to be complications and possible expert witnesses. General timetables will be issued by the court to all parties to know of all the dates of court proceedings going forward.
7) Settlement out of Court
There are many occasions where you will be able to settle out of court once a personal injury claim has been placed on record and the proceedings begin towards a potential court case. There are some personal injury claims where court proceedings are unavoidable, but where there is a chance to come to an arrangement before court time, all parties will try to do their best to negotiate the best deal for their clients.
It is important that the Claimant and Defendant are fully up to date and understand their case's procedures and legal requirements. Even though the Court's timetable is quite flexible, any evidence placed before the Court should be made available to both parties before it is presented in Court. A competent representative will ensure that you are kept in the loop with regards to any proposals or developments from the Defendant. However, the final decision will still be up to the claimant on if they agree to the terms and agreement or not.
How Beacon Law can assist?
There are, of course, a multitude of different cases which do not fit neatly into any one category, and what this means is that, if you've been hurt in any way and feel it wasn't your fault, you should relay any details of your accident to our personal injury solicitors at the earliest opportunity.
If you are still wondering, "what are the steps in a personal injury case?," contact us for a free initial discussion.
We are an experienced law firm and deal with all types of personal injury claims, and we have no doubt that we are in a position to help you. Call us today or complete our no win no fee claim form, and we will call you back.
Make a Claim
Contact us today to find out if you have a claim.
Use our Contact Forms or Call 0330 1332 857
Address
Beacon Law
1st Floor
Shirley House
12 Gatley Road
Cheadle
Cheshire
SK8 1PY