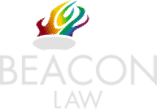 No Win No Fee Head Injury Claims for Compensation
Find out how much your personal injury claim may be worth
If you or a loved one have suffered a head injury or traumatic brain injury at the fault of someone else, then you may be able to make a no win no fee head injury claim for compensation to assist you with your new way of life following the accident.
A head injury can cause serious symptoms and affect the quality of life of the victim and their loved ones, so seeking legal advice is highly encouraged to assess the amount of compensation one could be entitled to due to the head or brain injury.
The specialist team of personal injury solicitors at Beacon Law are well equipped and highly experienced to assist clients on a range of injury claims, including head and brain injury compensation claims.
We possess the relevant legal expertise to ensure our clients receive the highest amount of compensation possible for their pain, suffering and loss, offering our services on a no win no fee basis. Please get in touch today to find out more information on how we can help you get the compensation you deserve.
What are common causes of head injuries?
Head injuries can occur due to many types of accidents, often as the result of negligence. Some of the more common causes include, slips and falls, being struck by a falling object, playing sports, construction-based accidents at work and road traffic accidents. Head injuries may also be present as the result of medical negligence, whether it is from mistakes in surgery or from delays in treatment.
What are some symptoms of a head injury?
Head injuries can encompass both physical and mental symptoms, from physical injury to the scalp and skull to 'hidden' injuries that can result in headaches, nausea and dizziness to name a few.
To assess your injuries, you most likely will need a medical assessment to clarify your injuries with an approved medical professional who can ascertain whether your injuries are as a result from the accident you are making a claim for. This process ensures all your injuries are accounted and documented correctly, ultimately ensuring you receive the most appropriate amount of care and compensation for what you have suffered.
Due to the complexity of head injuries, a specialist may be needed to fully understand the damage caused, as not all injuries are able to be seen.
Head injuries and subsequent brain damage from an accident can have some serious and life-changing effects. Injuries and symptoms that have a profound effect on you living your normal everyday life would be considered serious, and some of the most common serious effects following head and brain injuries include:
Seizures
Mental health problems
Speech problems
Coordination problems
You will be able to make a claim for your pain and suffering, loss of amenity, and also claim for compensation to cover any loss of earnings if your injuries have made you unable to work.
Who can make no win no fee head injury claims?
If someone has suffered a head injury as a result of someone else's mistake or negligence, then they may be able to make a claim for compensation. A party must be wholly or partially responsible in order to bring a claim against them, and this could include a driver in a traffic accident, an employer if a person was injured at work, or a medical professional if someone suffered due to medical negligence.
Due to the complex and serious nature of head injuries, the person injured may not possess the mental capacity to bring a claim themselves, and as such, a family member may be able to make a claim on their behalf.
If you or a loved one has suffered a head injury as a result of someone else's negligent actions, contact Beacon Law, where one of our specialist personal injury lawyers will be able to provide expert advice about no win no fee claims for head injuries.
No win no fee head injury claims: Who is liable for your head injury?
During the claims process your solicitor will establish who owed you a duty of care and who failed to carry out their responsibility.
A duty of care ultimately places responsibility on businesses and organisations who have a legal obligation to ensure others are kept safe, and UK laws ensure many people and places have to carry out this responsibility, including:
Employers
Local authorities
Landlords
Owners of premises
Road users
What are the time limits for making no win no fee head injury claims?
With all claims for personal injury compensation there are strict time limits to take note of. Typically, an injured party will have 3 years in which to commence proceedings for claiming compensation.
However, there are some exceptions to the three-year rule, which include:
If the claimant was under the age of 18 at the time of the accident, they do not need to abide by the 3-year rule and can have up until their 21st birthday to make a claim for their head injury compensation. Though up until the claimant is 18, a family member or guardian can make a claim for them on their behalf.
The 3-year rule is also overlooked if the claimant does not have the mental capacity to bring a claim due to their head injury. The claimant would be able to begin their claim when they regain their mental capacity, regardless of the time passed since the accident.
If the accident in question was fatal and where a head injury led to death of the victim, a close family or friend may claim on a no win no fee basis for their grief, pain and loss. The family will have 3 years from the date of death to make a compensation claim.
If the head injury was as a result from a violent crime or attack, then the victim must make a claim for compensation within 2 years.
What is the process of making a claim?
During your initial consultation, our personal injury solicitors will provide you with advice about head injury claims and will inform you about the relevant limitation rules.
Our personal injury lawyers will then ask you for details about your accident and the brain and head injuries that were suffered as a result. This will help our injury lawyers to assess the likelihood of your claim being successful.
Examples of the relevant information that our lawyers may ask for include: the location, time, and date of the accident, the nature of the brain and head injuries suffered, details of anyone who may have witnessed the incident, details of the defendant, and the circumstances surrounding the accident.
During these initial stages of your claim for compensation, it is vital that you gather the relevant evidence to support your brain injury claim. Relevant evidence may include CCTV footage of the incident, medical records, photographs of your injuries, and witness statements.
Your personal injury solicitor may also ask that you undergo an official medical examination in order to receive medical reports about the brain injuries that you have sustained.
These medical reports will provide vital medical evidence of the nature and extent of your injuries. Even if you have received other medical care prior to starting your personal injury claim, a more thorough medical assessment may still be needed to produce detailed, accurate, and reliable medical reports.
If we think that your head injury claim would be likely to succeed, we will offer to proceed with your claim on a no win no fee basis; if your claim is unsuccessful, you will not be required to pay any legal fees.
The defendant will be notified about your claim, after which point, they will need to decide whether they accept liability for your injuries. If the defendant accepts liability, negotiations for a settlement fee can commence. If the defendant denies their liability, court proceedings may follow.
How much compensation could you be awarded?
The amount of compensation you may receive varies greatly on many factors within your case, so it is difficult to give estimates. However, personal injury solicitors are highly experienced in their field and will work to ensure that any compensation you might receive is a reasonable amount to compensate you for your injuries.
When our expert personal injury solicitors take a close look into your case, they will assess what we call general damages and special damages.
General damages cover the compensation you may get for the injuries that were caused during the accident itself, including your pain and suffering.
As all cases and extent of injuries are different it will depend on the types of head injury you have sustained, healthcare professionals' opinions and how the injuries will affect you in the long term.
Special damages refer to any additional financial losses you have suffered as a result of the accident, such as loss of income if you had to take time of work due to your injuries and recovery, financial expenses directly related to the accident plus medical and travel costs.
Calculating both the general and special damages related to your claim our expert solicitors will then fight your case with the defendant and hope to come to a settlement agreement.
No win no fee head injury claims – What will we deduct from your compensation?
"No win, no fee" agreements, also known as conditional fee agreements, are a type of arrangement between a client and a lawyer in which the lawyer agrees to take on a case on the condition that they will only be paid if they win the case. In the event that the case is lost, the client is not responsible for paying the lawyer's fees. These agreements are commonly used in personal injury cases, including head injury claims.
If your claim is successful, we will deduct our success fee from your compensation, which is capped at 25% of the damages you have received. We may also deduct fees for ATE insurance which is used to cover the costs of additional expenses.
How can Beacon Law assist with no win no fee head injury claims?
Beacon Law is a specialist personal injury solicitor with ample experience of dealing with no win no fee head injury claims. Our expertise in this area of law means we can provide an exceptional standard of service to our clients, and we work tirelessly to ensure we achieve the best possible outcome and highest level of compensation for your injuries.
Beacon Law is authorised and regulated by the Solicitors Regulation Authority. To find out more about our no win, no fee claims funding and legal fees, please have a look at the funding section on our website.
If you have suffered a head injury at the fault of someone else, then please contact us today on 0330 1332 857 to start your claim or complete our contact form at the top of the page to request a call back from a member of our personal injury team.
Make a Claim
Contact us today to find out if you have a claim.
Use our Contact Forms or Call 0330 1332 857
Address
Beacon Law
1st Floor
Shirley House
12 Gatley Road
Cheadle
Cheshire
SK8 1PY