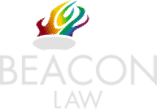 Loss of Limb Compensation: Making a Claim
Find out how much your personal injury claim may be worth
Loss of Limb Compensation Claims
A loss of limb injury is severe and can lead to a very substantial change in a person's life. They may experience serious pain and have to take extended leave from their job, or even leave their job completely. This can have financial repercussions on their life and the lives of those around them. Therefore, they should seek a settlement to compensate for their losses, as well as obtaining rehabilitation for their injuries to help get their lives back on track.
Beacon Law has an experienced team of solicitors who specialise in personal injury law and can assist individuals in seeking a redress for their injuries and the losses attached to that.
Loss of Limb Accidents
There are a wide range of scenarios in which an individual could have lost their limb. For example, road traffic accidents can lead to injuries where a limb is lost. Also, if an individual suffers an accident at work, they could experience a severe injury which leads to a loss of limb.
In jobs where the tasks are physical e.g. construction, this may arise from an accident with equipment. An employer has a duty of care to ensure that the equipment used by their employees is safe, and that the employees have sufficient training on how to use the equipment. If they have failed to satisfy this requirement, they may be found to have breached their duty of care.
Also, there are different types of amputation. Some individuals may lose a limb during one of the aforementioned accidents but others may require a surgical amputation following the accident. In either situation, a claim could be considered.
If individuals have been a victim of medical negligence and have lost limbs as a result of medical negligence, they should consider bringing a claim. Whether they lost a limb from a negligent operation, or negligent treatment which may have led to an infection, they should be able to seek the compensation which they deserve.
Loss of Limb Claim Process
Following your loss of limb, you may be unsure of how you can proceed with a legal claim. Upon an initial consultation, our personal injury solicitors can take the details of your claim. This helps us to assess whether we can be of service to you.
Once we have evaluated the information which you have provided to us, we can decide whether to proceed on a 'no win, no fee' basis.
Then, on matters where we can act on your behalf, we will contact the defendant. Our communication to the defendant will consist of a notification of the claim and a request for their stance on liability alongside any evidence we may have at the time.
Whilst we await the defendant's response, we will collect more evidence. Further to the information which you have already provided us, we can note more details regarding the claim and begin to build a case. At this point, we can contact witnesses for statements to support your claim.
Once the defendant responds, we will assess their position on liability. In ideal situations, a defendant will accept our position on liability and propose a settlement. From this point, we can negotiate a settlement figure.
Sometimes, the defendant will deny liability and we will be required to continue communications. If it gets to a time when we believe that the case is not proceeding efficiently, as a result of the defendant's offers or behaviour, we can issue the claim. This means that we will start working towards a hearing in court. Though, a hearing is not guaranteed and it is likely that the claim could settle before we reach the hearing itself. In some circumstances, the case may proceed to a court hearing.
If our clients have any questions regarding the loss of limb claim process, we are always more than happy to provide them with any further information which they may require.
For more details on the claims process for a personal injury claim, please see our page on this specifically.
Evidencing the Loss of Limb Claim
When proving liability on a loss of limb claim, it is important to take photographs of the limb amputation injury itself. These could be taken when the injury occurs and throughout the recovery process.
If the injury arose from an accident, it is important to take pictures of the accident site, if it is possible to do so. Furthermore, if there were any witnesses to the accident, it would be useful to take statements from them which can support your allegations.
An examination from a medical expert and a subsequent medical report is likely to be required to support your claim. Therefore, we will seek an expert who specialises in your type of injury to provide their advice.
Compensation for Loss of Limb Claims
Amputation injuries are very serious injuries and can lead to severe pain and loss of amenity. To reflect this, the compensation will often be substantial amounts.
As your personal injury solicitors, we cannot provide an exact figure of how much compensation you will receive until later in your case. This is because every case is unique.
Throughout the process, we are likely to seek a medical examination and report for you from a medical expert. This can help us to quantify the injury and the compensation which you may receive. When all medical evidence has been considered, we will be able to provide an estimation on the valuation of your injuries.
There are two types of damages which a claimant would receive upon a successful conclusion of their claim.
Firstly, general damages reflect the seriousness of the injury and the pain and suffering which it has caused. The court will also look at the loss of amenity which the loss of limb injury has caused.
Then, special damages will reflect any financial losses associated with the loss of limb injury. For example, you may have had to stop working. This will have led to a loss of earnings and there is also a potential for loss of future earnings.
Alongside this, you may have had to pay medical costs, prescription costs and travel fees. Receipts should be kept for all of these disbursements as they are necessary evidence.
Responsibility for the Loss of Limb Accident
As long as a claimant can prove that the defendant was the main cause of the accident, they will be able to bring a claim for compensation. Therefore, you should not be anxious if you have a partial responsibility for the accident. Your loss of limb compensation is likely to be reduced to reflect any partial liability you may have had.
Though, if your responsibility was more than partial and you are unable to prove that the defendant was the main cause, you will not be able to bring a claim for loss of limb compensation.
Time Limits for Loss of Limb Compensation Claims
The general rule for personal injury claims is that a claimant has three years from the date of their accident or the date of realisation of the injury to commence their claim.
However, if the claimant lacks the mental capacity to bring a claim for themselves and they require an individual to commence it on their behalf, there is no time limits.
Furthermore, if the claimant is under eighteen, their three year time limit will not commence until their eighteenth birthday.
Settling a Loss of Limb Claim
Similar to compensation, it can be difficult to provide our clients with an exact time frame of when their claim will be settled. In more straightforward claims, we may be able to settle the issue within 6-9 months. Though, as loss of limb claims relate to more severe injuries, it is likely that a settlement will take longer than this.
Moreover, many factors affect the timeframe in which a claim will settle. For example, if the defendant disputes our position on liability and we have to come to an agreement.
Due to this, we will consistently keep our clients up to date with the stage which their claim is at and the settlement prospects.
No Win, No Fee Loss of Limb Compensation
At Beacon Law, we operate all of our claims on conditional fee agreement. You will not be required to pay for our services on a 'no win no fee' basis unless the claim is successful, when we will take a pre-agreed percentage of your damages to cover our costs.
In the unfortunate case of your claim being unsuccessful, you will not owe us anything, in most circumstances. This allows clients to enter into the claims process free of any worries regarding financing the claim.
You are likely to be required to take out an after the event insurance policy at the start of your claim to cover the costs of any disbursements or costs from the defendant, if your case were unsuccessful. You will only be required to pay for this insurance if your case is successful.
Why Choose Beacon Law?
The team of personal injury specialists at Beacon Law consists of a range of experts, including amputation claims solicitors. From our specialisms in a number of different personal injury law areas, such as accidents at work and road traffic accidents, we have been able to develop a wide range of skills and experience.
Moreover, we are regulated by the Solicitors Regulation Authority and can be relied upon to uphold their high standards.
To find out more information about us and speak to an expert, please contact us on 0161 428 1234 or fill out an online form and we will get back to you promptly.
Make a Claim
Contact us today to find out if you have a claim.
Use our Contact Forms or Call 0330 1332 857
Address
Beacon Law
1st Floor
Shirley House
12 Gatley Road
Cheadle
Cheshire
SK8 1PY