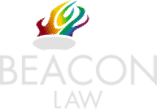 Injury Claim Solicitors: Making a claim
Find out how much your personal injury claim may be worth
Beacon Law is a specialist injury claims solicitors law firm. We specialise in personal injury compensation claims, offering a wide range of legal services to our clients. We assist clients in making a range of different personal injury claims and assist them throughout each step of the process.
We care about our clients, and pride ourselves on our highly skilled and experienced team who consistently strive to achieve the best possible results for our clients.
Our injury claim solicitors stand as beacons of support, guiding you through the entire claims process. From deciphering legal jargon to advocating for your rights, they work tirelessly to ensure you receive the compensation you deserve. With their expertise, they strive to ease the burden on your shoulders, allowing you to focus on recovery while they champion your case.
We recover large amounts of personal injuries compensation each year, assisting our clients to get their lives back following an accident.
Injury claim solicitors: Our services
We believe that you should recover the compensation you deserve following an accident. This is why we deal with many different types of legal matters, and provide these on a no win, no fee basis. These include, but are not limited to:
If you were involved in an accident and sustained an injury or illness due to someone else's negligence, you may be able to make a claim for compensation. Get in contact today to find out how we can help.
The claims process
Once you contact us, you will speak with an extremely experienced personal injury solicitor.  Our personal injury lawyers will ask you for quite a lot of information during this initial consultation which will help them assess the prospects of succeeding in your claim.  Examples of relevant information may be:-
The location, time, and date of the accident
The accident circumstances
The nature of the injuries sustained
Details of any independent witnesses who may have witnessed your accident
Details of the negligent party (the defendant)
If, after speaking with you, we are happy to proceed with your claim on a "no win, no fee" basis, we will arrange for a representative of the firm to visit you at your home address to assist you with our initial paperwork.  Once we are in receipt of your signed documents, we shall proceed to contact the defendant and advise them of your claim. Your claim may be settled out of court.
Depending upon the nature of your accident, the defendant has up to 5 months to investigate your claim and provide their decision on liability.
Whilst awaiting the defendant's liability decision, your personal injury solicitor will begin to gather the information needed to prove your case.  This could include taking witness statements from you and other parties involved in the accident, obtaining a relevant police report, and instructing a suitable medical expert to prepare a report on your accident-related injuries.
How long do I have to make a claim?
The time limit for making a personal injury claim can vary depending on the case and the nature of the incident. Generally, there is a limitation period during which you can file a claim after the injury occurs. In many places, this limitation period is typically within three years of the date of the injury.
It is crucial to act promptly and seek legal advice as soon as possible if you are considering a personal injury claim. Delays in initiating the process can potentially impact the success of your case, as evidence may become more difficult to gather, and the details of the incident may fade over time.
It is advisable to consult with a injury claim lawyer who can provide guidance tailored to your situation. They can assess the details of your personal injury case and advise you on the appropriate course of action within the legal timeframe.
Making a No Win, No Fee claim
Beacon Law offers services on a no win, no fee basis. A no win, no fee agreement is used as a method of funding a compensation case, where the accident victim is not required to pay upfront for our services if they wish to make a claim for personal injury.
If we believe your case has a good chance of success, we will usually agree to proceed with your case on a 'no win, no fee' agreement. One important feature of this agreement is that if your claim is not successful, you will not be required to pay our firm's fees.
When starting your no win, no fee personal injury claim with us, you will be required to sign a Conditional Fee Agreement (CFA), which states that you agree to pay our fees, but only on the condition that your claim is successful.
The main advantage of a 'no win, no fee' claim for compensation is that the financial risks of legal action are decreased. In most cases, you will not have to pay any legal fees if your claim is unsuccessful. If your claim is successful, we will deduct a percentage of your compensation as a success fee for any work we have completed when your claim has been settled.
What is legal expenses insurance?
Legal costs and fees will always be part of the litigation process. The main costs incurred include Court fees, Expert Witness fees, and the costs of obtaining medical records. Even if you lose and don't have to pay our fees, you may be required to pay for your opponent's costs and expenses. By taking out a legal expenses insurance policy this will ensure you are not held personally liable for these costs.
There are different types of Legal Expenses Insurance. These types are Before the Event (BTE) Insurance and After the Event (ATE) Insurance. After the Event Insurance may be needed to cover your claim if it was unsuccessful.
After the Event Insurance costs are only required to be paid if your claim is successful; however, if your claim is unsuccessful, this fee will not be payable.
Why choose Beacon Law's injury claim solicitors?
Beacon Law are a highly ranked law firm of injury claim solicitors offering a wide range of legal services to our clients and ensuring that we explain the negligence claims process clearly as well as any court proceedings. We provide a professional service to all our clients and work hard to ensure they receive the maximum compensation amount for their injuries to aid with financial losses and legal fees.
If you require specialist legal advice on a potential case or assistance, please contact us on 0330 1332 857 to discuss your accident claim and get the compensation you deserve. Alternatively, please complete our online form, and a Personal Injury expert will contact you to discuss your potential personal injury compensation claim.
Beacon Law are specialist personal injury solicitors registered in England and Wales. We are authorised and regulated by the Solicitors Regulation Authority (SRA). We have a registered office in Manchester. We will always keep your personal data private.
If you are looking for specialist solicitors with extensive years' experience dealing with many areas of personal injury law, including road accident claims, head injuries, family law, or employment law, you should use the Law Society's "Find a Solicitor" tool.
Make a Claim
Contact us today to find out if you have a claim.
Use our Contact Forms or Call 0330 1332 857
Address
Beacon Law
1st Floor
Shirley House
12 Gatley Road
Cheadle
Cheshire
SK8 1PY