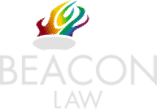 How To Make An Injury Claim
Find out how much your personal injury claim may be worth
Suffering from any accident, particularly one that wasn't your fault, means that you will require lots of support. You will need to seek advice from personal injury lawyers when claiming compensation and taking legal action.
Beacon Law aim to make the claims process as simple and easy as possible, so you don't worry while recovering from your injury.
What is an injury claim?
A personal injury claim is the official way of recovering compensation from the responsible party if you've been hurt in an accident that was not your fault. You can usually claim if you have suffered physically and financially and if the accident occurred within the last three years.
How to make a claim?
Starting a personal injury claim with us is simple. When you feel ready to seek compensation, the first thing you should do is call 0330 1332 857 to speak to one of our legally trained solicitors or fill out an online form.
Initially, this call will involve free, impartial advice to let you know whether you have a chance of a successful compensation claim.
The first step is to discuss the circumstances of your accident and make an assessment based on whether our solicitors can help with your personal injury case. They will usually ask where and when the accident occurred, the injuries you have sustained, the vehicles involved and who you think was responsible.
Once your case has been accepted, we will connect you with one of our experienced personal injury professionals to gather evidence to prove your claim. When the time is right, they will notify the insurance company of the party who was responsible for your accident, and they may begin their own investigations to consider your claim.
At some point, our team will arrange for you to have an examination by a medical expert so that they can produce a report based on the full extent of your injuries. Recommendations will be provided for any ongoing medical treatment you may need.
Once all the details are assessed, your solicitor will submit a settlement price to the other side (the defendant) so that a figure may be agreed upon by both sides. This gives the insurers time to deny or accept liability and even propose a different offer which means negotiations will begin.
Your solicitor will handle all the negotiations with the other side on your behalf. If they fail to take responsibility or agree to a reasonable price, then the claim usually goes to a hearing at court in front of a judge. Beacon Law will represent you in court, but the judge will decide which party is to blame and how much compensation should be awarded.
Once your solicitor has won your claim, the insurance company will finalise and arrange your compensation payment, which should come through within the month or so.
What types of accidents can you make an injury claim for?
In order to be eligible to make an injury compensation claim, you must have suffered from one of the following:
Usually, you would receive payment for the physical damage to your vehicle, loss of earnings, and treatment costs by the other party's insurance company. Anyone who is injured as a result of a road traffic accident can make a claim, whether you are a driver, cyclist, or motorcyclist.
Legislations are in place for the health and safety of all employees, and your employer is obliged to keep the workplace safe by providing personal protection equipment as well as the appropriate training. Therefore, you are entitled to make a claim if your injury was due to a workplace accident or industrial illness.
Slips, trips, and falls in public places
Although falls can happen anywhere in supermarkets, shops, and on the street, the person responsible for keeping the place maintained has a duty of care to protect people from harm. This could be either a business owner, landlord or local council and authority who have poorly maintained the area.
If you have suffered an injury such as head and brain traumas, broken bones, and spinal injuries, you can claim compensation.
Forms of negligence include:
The provision of incorrect medical, dental, or optician treatment or prescription
Failure to diagnose a condition that left you in excessive pain
A misdiagnosis resulting in amputations
Delay in diagnosis that made a pre-existing worse
Mistakes during surgery that injured or worsened your pre-existing condition
Failure to check your medical report
If you of these circumstances apply to your injury, you could make a negligence claim.
Other injuries
Claims can also be made if you have had food poisoning after eating at a restaurant or café.
Otherwise, your physical well-being could be at risk due to accidents and illnesses which arise at hotels and cruise lines.
You could also make a claim for any accidents caused by manufacturers who haven't fixed faulty products or being injured in the military due to the negligence of the Ministry of Defence.
No Win No Fee
We can support your claim under a no win no fee agreement, which means that our solicitors take a small percentage of your compensation only if your claim is successful. If we win your case, you may need to pay legal costs which are not paid by the other side out of your compensation.
Why choose Beacon Law?
Beacon Law are a specialist law firm of personal injury solicitors with years of experience in dealing with injury claims that can give you expert legal advice.
Beacon Law is authorised and regulated by the Solicitors Regulation Authority in England and Wales.
If you have suffered from an injury, then please call our team today on 0330 1332 857 to start your claim or complete our contact form at the top of the page to start your claim online, and a member of our personal injury team will give you a call back.
Make a Claim
Contact us today to find out if you have a claim.
Use our Contact Forms or Call 0330 1332 857
Address
Beacon Law
1st Floor
Shirley House
12 Gatley Road
Cheadle
Cheshire
SK8 1PY