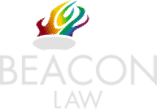 How to make a Serious Injury Claim
Find out how much your personal injury claim may be worth
What is a serious injury claim?
Serious injury claims, also referred to as catastrophic injury claims or large loss claims, consist of life changing injuries including head and spinal injuries, amputation, and other severe traumatic injuries that can have a lasting impact. This can include both short and long-term impacts on your life, resulting in a disability or lasting psychological damage which causes the victim to alter the way they live their life.
These accidents could happen anywhere and could occur as a result of a road accident (including dangerous driving), accident at work, a slip, trip, or fall in a public place, or due to medical negligence. It can have long term profound effects on the quality of your life thereafter, particularly if you are unable to work which causes a loss of earnings.
Sometimes, these accidents can have enduring effects on the family and loved ones; not only the injured person as it may heavily impact your relationships. For instance, you may need round-the-clock care and can no longer carry out daily activities independently so the injured person will heavily depend on someone else.
If you or a family member suffers a serious injury, it is important to start a claim. As there is no specific definition for what constitutes as a serious injury in the UK, you might be questioning whether you have suffered from a fatal incident. You are entitled to claim compensation if one or more of the following applies to your situation:
–         You had to go through a lengthy or ongoing treatment
–         Your injury required an extended and repeated hospital visit. Alternatively, if someone was kept in hospital as an in-patient for a prolonged period which may have required surgery
–         Long lasting implications involving a change to your level of independence or having to take significant time off work
–         An injury that causes death 30 or more days after the accident
What compensation can you receive for a serious injury claim?
Our team of experienced serious injury solicitors deal with many highly complex cases to provide compensation and support for individuals. We handle thousands of compensations claims for personal accidents which have resulted in serious injuries or even death.
We have specialists' solicitors who offer expert legal advice and help you access medical treatments to rebuild and improve your life after a serious injury. We take the time to understand you, your situation, and needs to help you gain control of your life back or achieve long term financial security.
Although no amount of money can make up for physical injuries and the impact on your mental capacity, we can apply for interim payments of compensation before the case is settled for any immediate care or rehabilitation needs.
Often, the physical effects lead to permanent restricted mobility and the individual may need to consider ongoing obligatory permanent care or move home to a more suitable property for their needs.
The purpose of injury compensation claims is to pay for and minimise the impact of the injury through rehabilitation. The main aim is to help victims get back, as far as possible, to the position they were in before the accident happened.
Your compensation can help cover any expenses caused by your injury and sets out to:
–         Reimburse general damages to the injured one and their loved ones for any pain and suffering they have endured
–         Repay any medical costs, such as physical therapy costs and psychological care
–         Cover any ongoing or past medical assessments and costs they have incurred such as prescription costs and taxi fares
–         Cover any loss of earnings for both the carer and the sufferer
–         Cover any welfare costs to make alterations to the person's home, or (if applicable) the cost of moving to a new home, including vehicle adaptations needed to enhance independent living
–         Cover the cost of any adaptations required to be made to the injured person's workplace
–         Covers any support, for either family or professional care costs. This includes mileage driven and time spent to provide that support
–         Pay the injured towards the reduction in their quality of life and any loss of amenity such as playing sport
–         Equipment costs such as wheelchairs
–         Any future hindrance in future job opportunities due to disabilities
Types of serious injuries
Our specialist serious injury lawyers deal with multiple severe cases. The most common types of serious injuries include:
–         Head and Brain injuries
–         Spinal cord injury
–         Serious orthopedic injuries
–         Loss of sight or hearing
–         Severe burns and scalding
–         Multiple and complex fractures or chronic pain/fibromyalgia
–         Paralysis
–         Severe post-traumatic stress disorder (PTSD)
–         Strokes or heart attacks
–         Fatality
While every individual case and circumstance is different, our expert injury lawyers understand that specialist support is essential, so we make sure your specific needs are met.
How to make a serious injury claim 
Following your accident, you should seek legal advice as soon as possible. Assistance from legal experts will help build a successful case to gain the right settlement. Solicitors will collate the necessary comprehensive information as early as possible. It Is important to keep note of all details and aspects of the accident that resulted in the injury. Information gathered may include the location, time, and date of the accident, the accident circumstances including photographic evidence, the nature of the injuries sustained, details of any independent witnesses who may have witnessed your accident, details of the negligent party (the defendant) and details of your loss of income.  
After the initial discussion, a legal representative will discuss the appropriate funding methods for your claim. At Beacon Law, we operate on a "no win, no fee" basis so you don't have to face any financial risk.  
When the relevant information has been gathered, your case can be investigated, and a general damages and special damages valuation can be prepared. While investigating your claim, the solicitor will calculate your compensation you should receive with the other side. Before finalising a settlement, negotiations occur so that a fairly mutual offer can be agreed. If the Defendant denies liability or refuses to make any reasonable offers, formal Court proceedings may be necessary. At Beacon Law, we assist during every step of the Court proceedings. This allows our clients to remain safe in the knowledge that their claim is being dealt with effectively. 
Throughout the Court proceedings, we would continue to negotiate as the claim will only reach a final hearing if this is necessary. Ultimately, the end goal is to always achieve the maximum compensation for clients. In matters where a claim has been made for loss of income, we focus on returning our clients to the financial position that they were in prior to the injury.
How can Beacon Law assist with serious injury claims? 
At Beacon Law, regulated by the Solicitor's Regulation Authority (SRA), we have developed a team of experienced legal experts. Our founder set up the original firm in 2002 and prior to this she had handled a large amount of serious injury claims in other law firms. Due to our extensive years in the industry, we have been able to develop great client relationships and extend our legal knowledge massively.
If you have been involved in an accident at work, we can help you to regain control of your life. We understand that personal injury claims can be something that our clients do not want to dwell on. Therefore, we work efficiently in order to enable swift settlement.
Alongside serious injury claims, we regularly handle matters involving slips, trips and falls, road traffic accidents, medical negligence and animal attacks.
We can take care of your claim from the first step to successful settlement. When considering the appropriate amount of damages for settlement of your claim we will assess the magnitude of the loss that you have experienced, including loss of income. We understand that a loss of income can be catastrophic. So, we endeavour to provide our expert skills when claiming loss of earnings back. Whether these are past or future earnings, we can employ our skills to achieve the maximum compensation for our clients.
Please contact us on 0330 1332 857 if you have any questions or would like to proceed with a loss of income due to injury claim.
Make a Claim
Contact us today to find out if you have a claim.
Use our Contact Forms or Call 0330 1332 857
Address
Beacon Law
1st Floor
Shirley House
12 Gatley Road
Cheadle
Cheshire
SK8 1PY