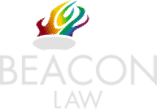 How To Make A Personal Injury Claim
Find out how much your personal injury claim may be worth
How to make a personal injury claim
If you have suffered an injury or illness as a result of being involved in an accident that was not your fault, our personal injury solicitors at Beacon Law can help you to make a personal injury claim for compensation. Some of the various types of personal injury cases that you could claim compensation for include road traffic accident claims, industrial disease cases, medical negligence claims, and accident at work claims.
What is the claim process?
Before starting your personal injury claim, it is important to gather the relevant evidence to support your compensation claim. Relevant evidence may include CCTV footage of the incident, medical records, photographs of the injuries that you have sustained, and the contact details of any witnesses to the incident. Such evidence will significantly strengthen your personal injury claim and will increase the likelihood that you will win your case and get the amount of compensation you deserve.
It is also important that you collect evidence of any financial losses you have suffered as a result of your injuries. This could include receipts of any travel costs for medical reasons, care costs, or costs of medication.
You should also seek medical attention and undergo a medical assessment as soon after the accident as possible. During the claims process, personal injury solicitors may ask that you undergo a medical assessment carried out by medical experts in order to receive a detailed medical report about the injuries that you have sustained. Recording details of your accident in official medical records will significantly strengthen your personal injury claim.
A medical report will provide vital medical evidence of the nature and extent of your injuries. Even if you have received other medical care prior to starting your personal injury claim, a more thorough medical assessment may still be needed to produce detailed information about the injuries that you have suffered. As the claimant, you must prove that you have genuinely been injured and that such injuries were caused by the defendant's own wrongdoing. Undergoing a medical assessment and producing a detailed medical report will help to prove both of these things.
Once all of the relevant evidence has been collected, get in touch with one of our expert personal injury lawyers. With decades of experience in dealing with all types of personal injury cases, our personal injury lawyers will be able to provide expert legal advice about proceeding with your personal injury claim and will be able to guide you through every step of the process.
During your initial consultation, you will be asked to provide details of the accident. This could include the location, time, and date of the accident, the nature of the injuries suffered, details of witnesses who may have witnessed the incident, details of the defendant, and the circumstances surrounding the accident.
The defendant will then be notified about your personal injury claim for compensation and will need to decide whether to admit liability for your injuries. If they admit liability, a settlement fee agreement can be negotiated. If the defendant does not accept liability, court proceedings may be pursued.
What are the time limits for making a personal injury claim?
There is a three year time limit, starting from the date of the accident where the injury or illness was sustained, in which the claimant must begin their personal injury case for compensation. If the compensation claim has not been started by the claimant within three years from the date of the accident, their claim will be time barred.
What are the legal costs for making a claim?
The legal costs of making a personal injury claim are covered by a no win no fee agreement, which is an agreement between you and your personal injury lawyers. If your personal injury claim is unsuccessful, you will not be required to pay any legal costs.
If your claim for compensation is successful and you win your personal injury case you will be charged a success fee. There may be other legal costs that you will be required to cover if your claim is successful. The defendant will only be required to make a contribution to your legal fees; they will not be required to cover all of your legal costs.
Therefore, depending on what your personal injury lawyers charge for their legal service, you will need to pay the outstanding legal costs to the extent that the defendant has not paid them. These legal costs could include court fees, solicitor fees, and the cost of producing a medical report.
If you are eligible to receive legal aid, this will cover all of the legal costs and other expenses you have incurred whilst making your personal injury compensation claim.
How much compensation could I receive if my claim is successful?
The value of damages awarded aims to put the claimant in the position they were in before the accident took place. Damages will therefore be calculated based on the type of injury suffered, the severity of this injury, and any loss of amenity caused.
Damages may also be awarded to compensate for further loss suffered as a result of the injury. These could include loss of earnings due to the time spent off work, loss of future earnings if you are left unable to work, the cost of medical treatment, travel costs, and the cost of care if this is needed.
Due to the complex nature of personal injuries, it may be difficult for to provide an exact estimation of the amount of compensation you could be awarded. However, a compensation calculator can be used to give a general estimate of your case.
How Beacon Law can assist you
Whilst pursuing a personal injury claim on a no win no fee agreement, Beacon Law's personal injury lawyers can be your source of support and will help you recover the sum of compensation that you deserve. We understand that the claims process can be difficult, so we will be there to guide you every step of the way and will provide a high quality legal service.
Our personal injury lawyers will provide expert legal advice for many types of claim, including injuries arising from an accident at work, road traffic accidents, medical negligence claims, and many more.
After suffering an injury, we believe you should be entitled to the best possible medical care and support, and we endeavour to provide this to our clients. Due to our association with medical professionals, we are able to provide you with private physiotherapy and rehabilitative treatment to assist you in your recovery.
For an initial discussion regarding how to make a personal injury claim, contact us using the form at the top of the page or using our live chat facility. Alternatively, you can call us directly on 03301332857.
Beacon Law is regulated by the Solicitors Regulation Authority.
Make a Claim
Contact us today to find out if you have a claim.
Use our Contact Forms or Call 0330 1332 857
Address
Beacon Law
1st Floor
Shirley House
12 Gatley Road
Cheadle
Cheshire
SK8 1PY