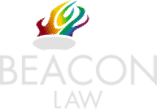 How much compensation for death? (UK)
Find out how much your personal injury claim may be worth
Unfortunately, in many circumstances, accidents can occur which can lead to the death of a person through no fault of their own. In such events, the family members of the victim are eligible to make a claim for compensation for their pain and suffering due to their loss of a loved one.
Sometimes the death of a loved one cannot be attributed to one clear third party, for example in cases involving road traffic accidents and deaths involving criminal activity. However, you may still be able to make a claim for compensation for death regardless of the circumstances surrounding it. It is always worth contacting a death compensation claims specialist to get personalised advice.
In contrast, there are certain circumstances in which a person dies and there is a clear party to blame for the death, for example if they were a victim of medical negligence.
When asking how much compensation for death in the UK you could receive, one would have to consider many factors in the case from the type of accident, who is to blame and expenses their death has caused as well as any financial losses their family has suffered as a result.
Pursuing a fatal accident compensation claim can be a long, tiring and emotional process, but our team here at Beacon Law work on a no win no fee basis, meaning you will not need to pay anything for accessing legal services, and will only pay us if your claim is successful. As such, you will never be left out of pocket.
What type of accidents can lead to death?
There are many circumstances in which a fatal accident can occur through no fault of the victim. Accidents are common, though it is not considered common for an accident to result in a death. From our experience here at Beacon Law, we have seen more accidents lead to fatal injuries in the following circumstances:
It is important to note that these are just some of the more common examples of circumstances and injuries that can lead to a fatality at the fault of a third party. If you have lost a loved one in an accident that wasn't their fault, then please get in touch with us to discuss your case and we can advise the best way forward.
What is the process of making a claim for a person's death?
When a family member is making a claim for compensation after losing a loved one in an accident that was not their fault, they might need to be prepared for quite a long and emotional process. Our expert solicitors will take all of the relevant details of the case, including time, date and circumstances which lead to the fatality. A solicitor will also be interested to know if there were any other people at the time of the accident that were perhaps also injured themselves or witnessed the event.
At Beacon Law, we offer a no win no fee basis on all of our personal injury claims, meaning our clients have nothing to lose by making a claim.
The claims process can be quite long winded, and a lot of patience is required, though our solicitors will keep you up to date every step of the way during the process.
Once all of the relevant paperwork is filed by the claimant, we can then commence discussion with the defendant and the defendant's insurance company in which they will be asked whether they will accept liability for the fatality or not.
If the defendant accepts liability at this point, then the settlement discussion will take place. If they deny liability, then the case will move to court proceedings to fully understand the circumstances surrounding the accident and subsequent fatality to find out exactly who is at fault.
Our solicitors will always try their best to get claims settled in as short time as possible however this is not always possible depending on the actions and arguments of the opposing party, such as if the defendants are refusing to cooperate or their insurance company is hard to get a hold of.
Fatal accidents act 1976
The Fatal Accident Act 1976 gives dependents of the deceased the legal right to make a claim for compensation if the accident that caused the fatality was at the fault of someone else due to their negligence. The four different types of compensation that fall under the act are as follows:
Loss of Consortium (also known as loss of a special person)
Loss of Past and Future Services Dependency on the Deceased's Services
Loss of Past and Future Financial dependency on the deceased's income (loss of earnings)
Statutory Bereavement Award
What Is the Law Reform (Miscellaneous Provisions Act 1934) Act?
The Law Reform (Miscellaneous Provisions Act 1934) Act allows for a claim to be made by the deceased's legal Estate if their death was caused be negligence. Essentially, the Estate brings a claim on behalf of the deceased person and any compensation they receive will be evenly distributed throughout to the beneficiaries of the Estate.
Please note, if the victim had a Will then a Grant of Probate would be required to bring a claim under the Act. If they did not have a will then Letters of Administration would need to be filed to make this type of claim. Our team at Beacon Law can help advise you on which route you would need to follow if you are unsure, and we can assist in the process of collating all of the relevant documentation that is needed.
Who can make a claim for a fatal accident?
Claims surrounding accidents that lead to fatalities can be made by a number of family members, usually dependents of the deceased person. Such dependents could include:
A spouse or civil partner of the deceased for a least two years before the death
Parents, grandparents, great grandparents, and those who were treated by the deceased as a parent
Ex-spouse
Blood-related children, adopted children, stepchildren
Brothers, sisters, uncles, aunts, cousins, nephews, nieces
Living with the deceased as a dependent
Please note that eligibility on who can claim for compensation will differ for the Statutory Bereavement Award made by the government.
To find out if you would be eligible to claim for the death of your loved one then please get in touch with Beacon Law today.
How much compensation for death UK?
When it comes to how much compensation for death in the UK a loved one might receive, we can perhaps provide you with a rough guide or estimate, but ultimately the amount of compensation depends on a number of factors surrounding the individual case.
Compensation will be split into General Damages and Special Damages. General damages generally provide a compensation amount for the death of the victim due to it not being their fault, but special damages cover their families pain and suffering, their loss of income, financial expenses, funeral expenses and probate costs.
What are the time limits for making a claim for the death of a loved one?
To make a claim for compensation for death UK, the claimants must begin the process within three years of the victim passing away, or the date it was discovered the fatality was caused by an accident that wasn't their fault.
How can Beacon Law assist?
Beacon Law is a specialist personal injury solicitor with ample experience of dealing with accidents caused by a third party that has progressed to a fatality. Our expertise in this area of law means we can provide an exceptional standard of service to our clients, and we work tirelessly to ensure we achieve the best possible outcome and highest level of compensation for your injuries during what it a very emotional and difficult time for our clients.
Beacon Law is authorised and regulated by the Solicitors Regulation Authority. To find out more about our no win, no fee claims funding and legal fees, please have a look at the funding section on our website.
Our experts can also assist on many other different types of personal injury claims, ranging from general slips, trips and falls to injuries caused at work or through medical negligence.
If you have lost a loved one in an accident that wasn't their fault, then please contact us today on 0330 1332 857 to start your claim or complete our contact form at the top of the page to request a call back from a member of our personal injury team.
Make a Claim
Contact us today to find out if you have a claim.
Use our Contact Forms or Call 0330 1332 857
Address
Beacon Law
1st Floor
Shirley House
12 Gatley Road
Cheadle
Cheshire
SK8 1PY