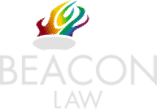 Eye Injury Lawyer: Making a Claim for Compensation
Find out how much your personal injury claim may be worth
Any type of eye damage could cause a severe injury, including loss of vision. Loss of sight can be devastating as it can have major repercussions on your lifestyle as a whole. Without sight, most daily tasks become much more difficult and sometimes even impossible. These injuries can also have an impact on your family as they may have to care for you depending on the extent of your injuries.
As eyes are so sensitive, they are one of the most easily damaged parts of the body. Eye injuries can have serious long term consequences such as loss of earnings, the inability to care for yourself or others, psychological impacts, and medical treatment costs.
These eye injuries can occur as the result of any type of accident, such as an accident at work or due to medical negligence from poor medical treatment, such as laser eye surgery, or even road traffic accidents.
If you have suffered an eye injury due to negligence and if it was not your fault, you may be entitled to claim for compensation. Below is a summary of how to begin the eye injury claims process and clarifying whether you are eligible to make a claim. If you wish to make a claim for compensation, you should contact Beacon Law to speak to a specialist eye injury lawyer.
Eye injury lawyer: How are eye injuries caused?
Eye injuries can be caused by many different types of accidents, such as medical negligence, road traffic accidents or accidents at work. To be successful in claiming compensation, you must be able to prove that the accident was caused by someone else's negligence or breach of duty.
Regardless of the type of accident, as long as we can prove you have suffered an eye injury, that the accident was somebody else's fault and that your accident occurred in the last three years, you may be entitled to make a claim for compensation.
Common eye injuries
There are a variety of reasons that you may endure eye injuries as a result of negligence; below are some of the most common reasons we see eye injuries occur:
Scratched Cornea – It is incredibly easy to scratch your Cornea. This can happen with a simple poke in the eye with a piece of equipment or even a finger. A scratched Cornea is usually a minor eye injury. however, it can have a major impact on your sight if it is left untreated for a long period of time as it can leave your eye prone to infection.
Chemical Substances in the eye – Chemical substances are extremely harmful when they come into contact with eyes. These substances can be found in places of work and can cause severe damage depending on the chemical; therefore, you should seek medical attention immediately.
Eye penetrated by foreign bodies – Metal and other sharp materials can penetrate the eyes, which can cause damage. These types of injuries typically occur in manual places of work, such as car garages or building sites as a result of inadequate health and safety precautions.
Swelling of the eye – Contact with a piece of equipment or tool can cause blackeyes or swelling of the surrounding area of the eye. In some cases, this can lead to internal damage of the eye or serious eye fractures depending on the force of the accident.
Eye injury Lawyer: What should I do following an eye injury?
Following an eye injury, you should always receive medical attention as soon as possible as medical professionals may be able to reduce the damage to your eye. If your eye injury is particularly severe, you should seek urgent attention at a hospital.
If you sustained your eye injury at your place of work, you should report the accident to a manager or supervisor and ensure that the accident has been logged correctly in an accident report book. If your injury was sustained following a road traffic accident, contact your insurance company as soon as possible to report the accident and your injuries.
You should also keep any receipts for medical treatments which you have had to pay as you may be able to use this as evidence to recover these costs at a later date.
Following this, you should contact our personal injury lawyers as they can give you clear advice on your claim and your eligibility.
What is the time limit on an eye injury claim?
The law on time limits for eye injury compensation claims is similar to most personal injury claims. The general rule is that you have three years from the date of the injury to have either settled your claim or started court proceedings where the injury occurred at work.
The three-year deadline commences from the date that the accident occurred or from the date on which you realised that your injury was associated with an accident.
Eye injury lawyer: How to begin the claims process
 To begin the process of making a claim, you should first call Beacon Law to speak to one of our specialist personal injury solicitors who will discuss your accident and injury in detail with you before submitting your claim to the person or company responsible. We will also discuss the claims process and funding options with you.
The claims process for eye injuries includes obtaining evidence of the accident and your injury and submitting this evidence to the party at fault. This is required to establish liability and the cause of the accident in order to reach an agreement on the amount of compensation you are entitled to.
Evidence can come in the form of medical reports and hospital records as they can prove the treatment that you received was required. We can assist you in obtaining these records and also obtain a specialist medical report on your behalf. This means that you will meet with a specialist medical expert that specialises in eye injuries and eye injury assessments, which will help to strengthen your case.
Eye injury lawyer: How much compensation will I receive for an eye injury?
It is important to note that there is not a set amount of compensation you will receive for your eye injury as the amount that you receive depends on the severity of your injury, the amount of time it took for you to recover from the injury and the impact that the injury has had on your life.
Different types of losses that can be recovered include compensation for loss of earnings and out of pocket expenses, including any fees you have required in order to pay for treatment.
Eye injury lawyer: How much will it cost to make a claim?
We operate on a no win no fee basis for our potential clients, as long as we believe that your claim could be successful. This means that you will not be required to pay any of our legal fees if your claim is unsuccessful. This is a benefit of using our services as it means that you are not likely to end up with more losses than those you have already suffered due to your accident.
If your case is successful, our fees will be deducted from your compensation award on conclusion of your case. 
How can Beacon Law, eye injury lawyer assist?
Beacon Law are a law firm with a team of specialist personal injury solicitors. We are authorised and regulated by the Solicitors Regulation Authority (SRA) and are registered in England and Wales to provide legal assistance.
We always act with your best interests in mind and provide a friendly, professional service at all times.
For more information on eye injury compensation claims, contact us today to have a free, no-obligation conversation with a specialist solicitor. Please contact us either by calling 0330 1332 857 or by completing the contact form at the top of the page.
A simple discussion with us about your case and its merits does not mean you are obliged to proceed with your accident claim, so please do not hesitate to contact us if you have any questions about your claim; we are happy to help.
Make a Claim
Contact us today to find out if you have a claim.
Use our Contact Forms or Call 0330 1332 857
Address
Beacon Law
1st Floor
Shirley House
12 Gatley Road
Cheadle
Cheshire
SK8 1PY