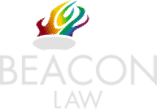 Do I Have a Personal Injury Case?
Find out how much your personal injury claim may be worth
Injuries and accidents happen every day. You can sustain an injury almost anywhere; however, it may be hard to know whether or not you will be entitled to bring a personal injury case for your injury.
Making a personal injury claim can be an unsettling task, as you may be unsure about whether your claim will be a success or not. Whether the injury is minor or severe, you may be eligible to make a claim if the accident was not your fault.
Beacon Law are here to help you every step of the way throughout the claims process and help you to obtain the compensation you deserve. If you or a family member have been injured as the result of an accident and are wondering, "do I have a personal injury case?" Get in touch with Beacon Law today to find out if we can help you.
Do I Have a Personal Injury Case? Common Accidents
Beacon Law have handled accidents of all kinds. From our experience, here are the most common accidents that can lead to a personal injury case:
Road traffic accidents: Many road traffic accidents, including car accidents, pedestrian accidents, and cyclist accidents, can lead to injuries. If you have sustained an injury such as a fractured bone from a road traffic accident, you could be entitled to compensation. You can find out more about claiming a road traffic accident by checking our Road Traffic Accidents page.
Accidents at work: Your employer has a duty of care to ensure that your workplace is as safe as possible. Your employer must provide the correct training, such as training their staff to lift and carry heavy objects in work safely; and make sure protection measures are put in place to protect you against accidents at work, such as providing the correct equipment such as chairs with back supports and neck supports on, as without these features employees may get painful injuries. However, sometimes accidents at work do happen. If the correct training or protection measures were not in place and you suffered any injury, then you could be eligible to claim against your employer.

Your compensation claim will be made

against your employer's Employers' Liability Insurance, which is compulsory for all employers.
Slips, trips, and falls in public places: People slip, trip and fall in public places every day, and whilst it may be embarrassing, many falling accidents can cause you to have serious injuries, depending on how hard your impact to the floor was when you fell. This can cause multiple different injuries in the body. Severe injuries can lead to serious injuries such as broken bones. In most cases,

these accidents could have been avoided

if

safety procedures and regulations were followed

correctly. If you have been injured in an accident in a public place, you may claim compensation. Check out our article on Claiming for an Accident in a Public Place to find out more information.
Sports accidents: Many accidents that happen at sporting events can lead to serious injuries. You may have been involved in an inappropriate tackle, which caused you to fall over and damage and injure your body, or you may have even sustained an injury because of faulty equipment or badly maintained fields or courts. You might be entitled to claim compensation if you sustained an injury during a sporting activity. Check out our Sports Injury Claims For Compensation article for more information.
Medical Accidents: If you have an operation, it is a risky procedure. If the operation does not go to plan, you could further your injury and restrict movement, Injuries caused by medical accidents are also known as medical negligence or clinical negligence.
Injuries or diseases caused and spread at school or in some other places outside the home.
Injury claims for members of the Armed Forces.
Accidents on holidays or organised trips.
Do I Have a Personal Injury Case? : Negligence and Causation
To be successful in making a personal injury claim, you must be able to prove both negligence and causation.
Negligence plays a huge part in whether a person will be eligible to claim a personal injury case for compensation or not. Negligence means that someone has essentially done something wrong or failed in their duty to exercise proper care. However, negligence itself cannot be used as a reason to make a personal injury claim.
You must also be able to prove causation, which describes the relationship between the negligent act and your accident and subsequent injuries. Put simply, you must be able to prove that the party's negligence was the main cause of your accident and that the accident was the reason for your injuries.
A good example of this is accidents that happen in the workplace. Unfortunately, most accidents happen at work and are due to employers negligence. In the workplace, your employer must protect all their employees from any potential risks to minimise their risk of injury. Their responsibilities involve providing adequate health and safety equipment, protective clothing that is maintained to a safe standard, suitable training, and evaluating any workplace risks that may lead to an accident.
If your employer fails to adhere to any of these duties and you suffer or develop an injury as a result, you may be entitled to claim against employers to obtain compensation for your injuries.
Who Is Responsible For Your Injury?
To be held legally liable for your injury, the Defendant must have owed a duty of care to you. A 'duty of care is when a company, person or organisation has a legal duty to safeguard the safety of others.
For example:
An employer has a duty to look after their employees.
A doctor has a duty to care for their patients.
A road user has a duty to be careful and care for all other road users.
You must be able to identify the person or party at fault to be able to make a claim against them.
How Long Ago Were You Injured?
For most injury accident claims, workplace accidents, public place accidents or road traffic accident, you must start a claim within three years from the date of the accident.
There are exceptions, however:
If the injured person was a child at the time of the accident, they have until their 21st birthday to commence proceedings.
Where an injury or illness was caused by a defective product,

court proceedings must be commenced

3 years from the date of the accident involving that

product,

or 3 years from the date you were made aware that that product had caused your illness.
Where you have been involved in an accident abroad, the usual time limit is 2 years from the

date of the accident

. This can, however, vary from country to country, so please contact us for advice.
Please note, if court proceedings are not commenced within the relevant limitation period, you essentially forfeit your right to claim. An application can be made to the court to extend the limitation period, but such applications are rarely granted.
How Can Beacon Law Assist?
Beacon Law is a law firm that specialises in personal injury claims. Our team of highly experienced personal injury solicitors and personal injury law professionals have processed large numbers of successful claims for personal injury compensation.
Beacon Law can help you make a compensation claim on a no-win, no-fee agreement, which means that you will not have to pay any of our fees if your case is unsuccessful. We are experts on no win, no fee claims.
Beacon Law are Solicitors registered in England and Wales. We are authorised and regulated by the Solicitors Regulation Authority.
If you have suffered an injury following an accident or as a result of someone else's negligence, then call us today on 0330 1332 857 to get free legal advice from one of our friendly personal injury lawyers. They will calculate your legal fees and legal costs on the compensation calculator, offer court proceedings advice, and discuss if they can process a claim for you.
If you decide to bring a claim to Beacon Law, our highly professional personal injury solicitors will work hard to ensure that you receive appropriate treatment and the highest level of compensation for your injuries.
Make a Claim
Contact us today to find out if you have a claim.
Use our Contact Forms or Call 0330 1332 857
Address
Beacon Law
1st Floor
Shirley House
12 Gatley Road
Cheadle
Cheshire
SK8 1PY