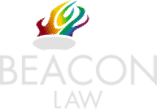 Compensation Claim: Making a Claim after an Accident
Find out how much your personal injury claim may be worth
What is a compensation claim?
If you have been injured in an accident that wasn't your fault, such as a road traffic accident, an accident at work, or an accident in a public place, you may be entitled to make a compensation claim against the responsible party. Compensation can be used to cover treatment costs or any time you have been required to take of work as a result of your injury. Damages awarded to you will also compensate you for any pain, suffering, or loss of amenity you have endured as a result of the accident or illness.
The process of making a compensation claim
If you have been injured in an accident that wasn't your fault, the first step you should take is reporting the incident to the party responsible. If you have been injured in a road traffic accident, you should take all details of the other driver and report the accident to your insurance company.
You should also take photographs of the scene of the accident, if possible, as they may be required as evidence in your personal injury claim. If there were any witnesses, you should also attempt to obtain their details as a witness statement may be useful to your case.
The next step should be to contact a personal injury solicitor or legal adviser to start your claim. Beacon Law have a team of expert solicitors who will provide you with free, initial legal advice and will talk you through the claims process.
If you decide to make a compensation claim, we will send you some paperwork to fill in and sign, stating that you agree to proceed with your claim. Within this paperwork, you will be required to provide some personal details, such as your name and national insurance number, as well as details of the accident and the party you believe was responsible for the accident.
When we have all the details required to start your claim, we can proceed to submit your claim to the other side and we will allow some time for them to investigate the claim. The next steps will depend on the response from the defendant. If they admit liability for your case, we can proceed to obtaining medical evidence of your injury in the form of a medical report before negotiating a settlement.
If they deny liability for your case, we may be required to issue court proceedings. Beacon Law will ensure you are kept up to date with everything on your case and we will always discuss the next steps with you.
It is important to note that rules for making claims for whiplash injuries in road traffic accident claims have changed. Claimants now have the option to pursue their case without the use of a solicitor using the Official Injury Claim Portal.
How much compensation could you receive?
Your compensation amount depends on a number of factors, including the type of accident, type of injury and the severity of your injury.
Damages may also be awarded to compensate for further financial loss suffered as a result of the injury. These could include loss of earnings due to the time spent off work, loss of future earnings if you are left unable to work, the cost of medical treatment, travel costs, and the cost of care if this is needed.
Due to the complex nature of personal injuries, it may be difficult for to provide an exact estimation of the amount of compensation you could be awarded. Some online compensation calculators may be used to give a general estimate of your case, however, these are not always accurate.
We will always aim to negotiate the best settlement for your case, whilst utilising Court guidelines and recent caselaw to provide you with an estimate on how much you may be able to recover in damages.
Costs of making a claim
The legal costs of making a personal injury claim can be covered by our no win no fee agreement, also known as a conditional fee agreement. This is an agreement between yourself and Beacon Law which stipulates that if your personal injury claim is unsuccessful, you will not be required to pay any costs for our legal services.
If you win your case, you will be charged a success fee which will amount to no more than 25% of the damages awarded to you. There may be other legal costs that you will be required to cover if your claim is successful, such as ATE insurance.
Why choose Beacon Law?
Beacon Law are a team of experienced personal injury lawyers who will guide and assist you through the process of making a personal injury compensation claim. We are not a claims management company, we are qualified solicitors with the skills and experience needed to help you pursue your compensation claim with confidence.
For an initial discussion, contact us using the form at the top of the page or using our live chat facility. Alternatively, you can call us directly on 03301332857.
Make a Claim
Contact us today to find out if you have a claim.
Use our Contact Forms or Call 0330 1332 857
Address
Beacon Law
1st Floor
Shirley House
12 Gatley Road
Cheadle
Cheshire
SK8 1PY