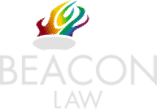 Brain Injury Solicitors Manchester – Making a Claim
Find out how much your personal injury claim may be worth
A brain injury can have a profound, lasting effect on the victim and their family. It can lead to severe cognitive or physical limitations and significantly alter their lives. If the injury was caused by another person's negligence, you may be eligible for compensation.
Our specialist head and brain injury solicitors, Manchester are experienced in brain injury case management, and have worked with many clients over the years, compiling a significant amount of knowledge on the subject and process.
We will work tirelessly with you, providing the best advice possible and helping you to obtain the compensation you deserve for your injuries. If you are looking for a Manchester based personal injury law firm with staff committed to achieving the best results possible, look no further, we can assist.
Common causes of brain injuries
Head and brain damage can stem from various accidents, including slips and falls, being hit by a falling object, workplace accidents such as falls from height or construction site mishaps, sporting accidents, and vehicular accidents. They can also result from clinical negligence, like misdiagnosis, delayed treatment, or surgical mistakes.
Types of brain injury
Brain injuries can cause a wide range of symptoms, including long term pain and suffering. No two brain injuries are ever the same. Brain injuries are classified according to how the injury was sustained and the severity of the injury. The two main categories of brain injuries are acquired brain injuries (ABI) and traumatic brain injuries (TBI).
Acquired Brain Injuries (ABI) 
Acquired brain injuries is a broad term that refers to brain injuries that occur after birth. These types of injuries can include traumatic brain injuries (TBI) and also brain injuries due to ill health such as a tumour, stroke, spinal injuries or a brain haemorrhage.
Traumatic Brain Injuries (TBI)
A traumatic brain injury is a type of acquired injury. Traumatic brain injuries refer to brain injuries resulting from a traumatic blow to the head. A traumatic brain injury can occur when an object suddenly hits the head or when a sharp object pierces through the skull and damages the brain tissue. Traumatic brain injuries can cause severe damage, which can have lifelong implications for the sufferer and their loved ones.
Severe Brain Injuries
A brain injury is categorised as severe if the sufferer remains unconscious for more than 6 hours or if they have memory loss (amnesia) that lasts longer than 24 hours. The longer the sufferer is unconscious for, the more serious the long term damage to the brain. In severe brain injury cases, the damage may be long lasting or even permanent, and the sufferer may end up with life changing cognitive, physical or behavioural disabilities, which require constant care and rehabilitation.
Brain injury solicitors, Manchester: Eligibility
If you or a loved one have suffered a head injury due to another party's negligence, you may be eligible to pursue compensation with our brain injury specialists. This includes instances where the party is fully or partially responsible. Common causes of these types of claims include road traffic accidents, workplace accidents, public accidents, and medical malpractice.
In cases where the brain injury results in brain damage and the affected individual is no longer capable of making a claim, a family member can act on their behalf.
If you believe that you have a case for compensation, reach out to Beacon Law. Our experienced personal injury team will offer expert advice on brain injury compensation claims.
What are the time limits for making a claim?
It's crucial to be aware of the time limits for filing a personal injury compensation claim, especially for brain and head injuries. In general, the deadline is 3 years from the date of the incident. However, there are exceptions:
Minors have until their 21st birthday to file a claim. Until then, a legal representative can file on their behalf.
If the claimant lacks mental capacity, they can file at any time once they regain it.
In the event of a fatal accident, close family members have 3 years from the victim's death to claim compensation for their loss.
If the injury resulted from a violent crime, the victim has 2 years to file.
What is the process for a brain injury claim?
During the initial consultation with our specialist brain injury solicitors, Manchester you will receive advice on brain injury claims. Our lawyers will ask for information regarding your accident and the resulting brain injuries. This information will be used to evaluate the chances of your claim being successful. Possible questions include details about the accident location, time, date, witness accounts, defendant, and circumstances.
It is important to gather evidence during the early stages of your claim to support your case. Evidence may include CCTV footage, medical records, injury photos, and witness statements. Your personal injury lawyer may also request a formal medical examination to produce medical reports on your brain injuries. These reports will provide crucial medical evidence of the type and extent of your injuries.
If your claim is deemed likely to succeed, our firm will offer to represent you.
The defendant will be notified of your claim and may either accept or deny responsibility for your injuries. If responsibility is accepted, settlement negotiations may begin. If denied, legal proceedings may ensue.
How much do brain injury solicitors, Manchester cost?
At Beacon Law, we understand your concerns about legal fees affecting your compensation award. That's why all of our personal injury claims are handled on a "no win no fee" basis. This means that if your compensation claim is unsuccessful, you won't have to pay for any legal costs.
If your brain injury claim is successful, a success fee will be charged. The success fee and any remaining legal costs will be deducted from the compensation award. The success fee is capped at 25%, and there may be additional fees for legal expenses insurance if necessary. All fees will be discussed with you before we agree to take on your case.
How much compensation could you receive?
The amount of compensation you may receive for a brain injury depends on various factors such as the severity of the injury, the impact on your life, and the circumstances surrounding the injury.
The compensation for a brain injury is typically calculated based on several factors, including the extent of the injury, the costs of treatment and rehabilitation, such as physiotherapy or occupational therapy, loss of earnings, and the impact on your ability to carry out daily activities. In addition, the compensation may also take into account any pain and suffering, as well as any ongoing care and support that you may require.
To determine the exact amount of compensation, it is important to seek the advice of a qualified personal injury solicitor who has experience in dealing with brain injury cases. They will be able to assess your case and provide an estimate of the compensation you may be entitled to based on your specific circumstances.
It is worth noting that compensation amounts can vary significantly, with some claims settling for a few thousand pounds while others can be several million. Every case is unique and compensation amounts are awarded on a case-by-case basis, taking into account the individual circumstances of the injured party.
In some circumstances, pour team of brain injury solicitors, Manchester may be able to obtain an interim payment before your case has concluded to help you pay for any ongoing treatment or expenses following your accident.
How can Beacon Law's brain injury solicitors, Manchester assist you?
Whilst pursuing a brain injury claim, Beacon Law brain injury solicitors, Manchester can be your source of support and will help you recover the amount of compensation that you deserve. We understand that the process of making personal injury claims can be difficult, so we will be there to guide you every step of the way.
If you have suffered a brain injury, we believe that you should have access to the best possible medical care and support available, and our brain injury claim solicitors endeavour to provide this to our clients. Due to our association with medical professionals, we are able to provide you with private treatment to assist you in your recovery.
Our personal injury solicitors are able to provide expert legal advice for many types of claims, including brain and head injuries that have been caused by accidents at work, road traffic accidents, medical negligence, and many more.
Please do not hesitate to get in touch today to discuss your case with a member of our experienced team. You can contact us using the online form below or email us at info@beaconlaw.co.uk.
Make a Claim
Contact us today to find out if you have a claim.
Use our Contact Forms or Call 0330 1332 857
Address
Beacon Law
1st Floor
Shirley House
12 Gatley Road
Cheadle
Cheshire
SK8 1PY