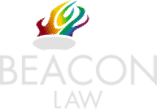 Ankle Fracture Compensation – No Win No Fee
Find out how much your personal injury claim may be worth
If you are in an accident and suffer an ankle fracture you may experience a lot of pain and discomfort. You may also need medical treatment and time off work, and so the injury ultimately affects and alters your every day life for a period of time. If the accident was caused by someone else's negligence or mistake then you may be entitled to make a claim for ankle fracture compensation.
Our experienced personal injury solicitors at Beacon Law work on a no win no fee basis, and possess a significant amount of experience in personal injury claims of all kinds. We are committed to providing our clients with the highest quality legal advice and personalised attention, and we will fight tirelessly to help you obtain the ankle fracture compensation you deserve.
Different types of ankle fractures
There are many different types of ankle fractures and they can be classified based on several factors, including the severity of the fracture, and the pattern of the fracture. Some common types of bone fractures include:
Simple fracture: Also known as a closed fracture or broken bone, this occurs when the bone is broken, but the skin is not broken.
Compound fracture: Also known as an open fracture, this occurs when the bone breaks through the skin, leading to a risk of infection.
Greenstick fracture: This occurs when the bone cracks or bends but does not break completely, commonly seen in children.
Comminuted fracture: This occurs when the bone breaks into several small pieces or fragments.
Hairline fracture: This is a small crack in the bone that can be difficult to detect but can cause pain and discomfort.
Pathological fracture: This occurs when the bone is weakened by a disease, such as osteoporosis, leading to a break.
Stress fracture: This occurs due to repetitive stress or overuse, such as in sports, leading to a small crack in the bone.
The type of ankle injury can have a significant impact on the treatment and recovery process, so it is important to seek medical attention promptly if you suspect a fracture. A qualified medical professional can diagnose the type of fracture and recommend appropriate treatment.
What accidents can result in an ankle fracture?
Ankle fractures can occur as a result of a variety of accidents or injuries. Some common causes of ankle injuries include:
Falls: Falling from a height or slipping on a surface can cause a twisting motion in the ankle and lead to a fracture.
Sports injuries: Activities such as basketball or football, which involve sudden changes of direction or jumping, can cause ankle fractures.
Car accidents: The force and impact of a road traffic accident can cause significant trauma to the ankle joint, leading to a fracture.
Accidents at work: Workers in construction, manufacturing, and other industries that involve heavy machinery or physical labor are at increased risk of bone fractures from falls, equipment malfunctions, or other accidents. Employers have a duty of care to keep employees safe. If your employer has breached their duties to provide good health and safety in the workplace, you may be able to make a claim.
Physical assault: Assault, including domestic violence and physical altercations, can result in bone fractures in any part of the body.
Medical conditions: Certain medical conditions such as osteoporosis or bone cancer can weaken the bones, making them more susceptible to fractures.
Tripping: Tripping over an uneven surface, a curb, or a stair can cause an ankle fracture.
It is important to seek prompt medical attention if you suspect a bone fracture, as early diagnosis and treatment can help prevent long-term complications and improve recovery outcomes.
Additionally, if your bone fracture was caused by someone else's negligence or wrongdoing, you may be entitled to make a broken bone claim for your injuries and related losses. A qualified personal injury solicitor can help you determine your legal options and pursue an ankle fracture compensation claim.
What is the process of making a claim?
The process of making a claim for compensation can vary depending on the specific circumstances of the case, but generally involves the following steps:
Seek medical attention: The first and most important step is to seek medical attention for your injuries. This not only helps you to get proper treatment but also documents the extent of your injuries, which is important for your claim.
Gather evidence: Collect as much evidence as possible to support your claim, such as witness statements, medical evidence, and photographs of the accident scene.
Contact a solicitor: It is recommended to consult with a personal injury solicitor who can help you understand your legal rights and options. They can also guide you through the legal process and negotiate with insurance companies on your behalf.
File a claim: Your solicitor will help you file a claim with the insurance company of the party responsible for your injuries. The claim will include a detailed description of the accident, the extent of your injuries, and the compensation you are seeking.
Negotiate a settlement: The insurance company will investigate the claim and may offer a settlement to compensate for your injuries. Your solicitor can negotiate with the insurance company to try to reach a fair settlement.
It's important to remember that the process of making a personal injury claim can take time and requires patience, persistence, and the help of an experienced solicitor.
What amount of compensation could you receive?
Ankle fracture compensation is usually divided into two categories: general damages and special damages.
General Damages – This refers to the amount of compensation you receive for your physical pain, suffering and loss of amenity.
Special Damages – These are any direct financial losses that you may have suffered because of your injuries. Typically, these may include loss of earnings up to the settlement, loss of earnings in the future, medical costs, travel costs or the costs of care provided to you.
Although no amount of money can make up for the physical injuries you have suffered, the physical effects can lead to permanent restricted mobility, and you may need ongoing care or move to a more suitable property for your needs.
We can make sure that you receive interim payments of compensation as your case is being settled for any immediate care or rehabilitation needs. Personal injury compensation claims are aimed to minimise the impact of your injury and to get you back to the position you were in before the accident happened.
Your compensation can help cover any expenses caused by your injury and sets out to:
Reimburse general damages to the injured one and their loved ones for any pain and suffering endured
Repay any physical therapy costs and psychological care
Cover any ongoing or past medical assessments and costs incurred such as prescription costs, taxi fares and parking costs
Cover any loss of earnings for both the carer and the sufferer
Cover any welfare costs to make alterations to the person's home, or (if applicable) the cost of moving to a new home, including vehicle adaptations needed to enhance independent living or equipment costs such as wheelchairs
Cover the cost of any adaptations required to be made to the injured person's workplace
Covers any support, for either family or professional care costs. This includes mileage driven and time spent to provide that support
Pay the injured towards the reduction in their quality of life and any loss of amenity such as playing sport
Any future hindrance in future job opportunities due to disabilities
Ankle injury settlement amounts are determined by different factors. Each case differs depending on the severity of your injuries. A specialist personal injury solicitor can provide more insight of what you might expect after looking through all the facts of your case.
If an injury is particularly severe, the compensation award would generally be higher. Although some injuries may not appear to be severe initially, it may worsen later in life so this will be considered. We offer ankle fracture compensation claims on a no win no fee basis, meaning you will not need to pay us anything if you are not successful.
What are the time limits of making a claim?
In the UK, the time limits for making a personal injury claim are generally governed by the Limitation Act 1980. The time limits depend on the type of claim and the date of the injury, and are as follows:
Personal injury claims: The time limit for most personal injury claims is three years from the date of the injury or from the date when you first became aware that your injury was caused by someone else's negligence.
Medical negligence claims: The time limit for medical negligence claims is generally three years from the date of the negligent treatment, or from the date when you first became aware that you had suffered an injury as a result of the treatment.
Claims for minors: If the injured person is under the age of 18, the three-year time limit does not apply until their 18th birthday. This means that they have until their 21st birthday to make a claim.
Claims for those with mental incapacity: If the injured person has a mental incapacity that prevents them from making a claim themselves, the three-year time limit does not apply until they are able to make a claim themselves.
It's important to note that while there are some exceptions to these time limits, it is generally best to seek legal advice as soon as possible after an injury to ensure that you don't miss any important deadlines.
How much does it cost to make a claim?
Beacon Law offer all personal injury claims on a no win no fee basis, meaning clients do not have to worry about the costs of making a claim. If the claim is successful then we simply take a portion of the compensation amount to cover our work and expenses, if the claim is unsuccessful the client will owe us nothing.
No win no fee agreements can provide access to justice for people who might not otherwise be able to afford to pursue a claim. This is because the financial risk is shifted from the injured party to the solicitor, who will only take on cases that they believe have a reasonable chance of success.
To find out if you are eligible to make a no win no fee basis claim for ankle fracture compensation then please get in touch today.
How can Beacon Law assist?
Beacon Law is a specialist personal injury solicitor with ample experience of dealing with no win no fee personal injury claims. Our expertise in this area of law means we can provide an exceptional standard of service to our clients, and we work tirelessly to ensure we achieve the best possible outcome and highest level of compensation for your injuries.
Beacon Law is authorised and regulated by the Solicitors Regulation Authority. To find out more about our no win, no fee claims funding and legal fees, please have a look at the funding section on our website.
If you have suffered an injury at the fault of someone else, whether it was a sprained ankle injury or a fractured ankle, then please contact us today on 0330 1332 857 to start your ankle injury compensation claim. Alternatively, complete our contact form at the top of the page to request a call back from a member of our personal injury team to discuss the claims process.
Make a Claim
Contact us today to find out if you have a claim.
Use our Contact Forms or Call 0330 1332 857
Address
Beacon Law
1st Floor
Shirley House
12 Gatley Road
Cheadle
Cheshire
SK8 1PY