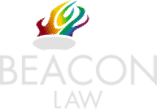 Accidents in schools: Claiming compensation for a child
Find out how much your personal injury claim may be worth
Schools are expected to provide a safe environment for both children and adults to work and learn. However, children are perhaps most likely to be at risk of accidents. The school that is responsible for your child has a duty of care and must ensure that they are not negligent towards anything that could cause unnecessary accidents or injuries.
Every school should have an accident book that should be used to report injuries and accidents. The book should be easily accessible, and by law, any accident or injury that occurs on the school premises must be recorded by school staff. Risk assessments should also be carried out in order to identify and mitigate any potential hazards.
If your child has been injured in an accident at school, you may be eligible to claim compensation. Our personal injury experts at Beacon Law are able to advise and oversee the process of making a claim for caregivers on behalf of their injured child.
Common injuries and accidents in schools
Ultimately, accidents are always going to occur when it comes to children. However, accidents should not occur as a result of negligence, and sometimes schools can be at fault for the cause of an accident that leads to injury.
Accidents at school can occur most commonly on the school playgrounds, general slips or trips and falls on the premises, accidents in the classroom and accidents on school trips.
Many accidents can lead to general injuries such as grazed skin, bruises and bumps. However, there are injuries that the school must report. Some accidents that occur in schools include injuries that need to be reported to the Health and Safety Executive, including the following:
Dislocation of the shoulder, hip, knee or spine
Fractures (excluding fingers, thumbs or toes)
Any penetrating injury to the eye
Loss of sight
Any injury or accident involving an electric shock or electrical burn that leads to unconsciousness or requiring resuscitation or admittance to hospital
Hypothermia
Resuscitation or requiring admittance to hospital for more than 24 hours for medical treatment
Loss of consciousness 
Making a claim on behalf of a child
When an accident occurs at school, an adult can make a claim for compensation on behalf of a child if they have suffered an injury at school. The usual rule of making a claim within 3 years following the accident does not apply if the injured person is under the age of 18.
An adult can make a claim on behalf of a child at any point up until the child turns 18, or the child themselves can bring a claim once they turn 18, and they have until the age of 21 to issue court proceedings. However, we would still recommend starting a claim as soon as possible.
The compensation won on a case regarding a child will be put into a trust for them to access when they turn 18 or can be managed and accessed by trustees in some cases, for example, if the child was injured so severely that they need on-going care which requires medical bills to be paid.
The claims process
When making a claim for personal injury after an accident, including school accidents, one of our expert personal injury solicitors will take all of the details of the case, including the time, date and circumstances of the accident. A solicitor will also be interested to know if any other people were involved in the accident, if there were any witnesses and importantly what exactly the injuries were following the accident.
Many cases of claiming for compensation are likely to be successful, and as such, we can offer our services on our a no win no fee basis meaning you have nothing to lose and a lot to gain by making a claim.
After all of the relevant paperwork is filled out on the claimant's end, we can then commence communicating with the defendant and the defendant's insurance company in which they will be asked to accept or deny liability for your injuries.
Settlement for your claim for compensation can commence if the defendant accepts liability, but if they deny they were at fault, then court proceedings may commence to understand exactly what happened during the accident and to find out who is at fault.
How much compensation can you expect from school accident claims?
The amount of compensation you may receive varies greatly on many factors within your case, so it is difficult to give estimates. However, personal injury solicitors are highly experienced in their field and will work to ensure that any compensation you might receive is a reasonable amount to compensate you for your injuries.
How Beacon Law can help with school accident claims
Beacon Law is a specialist personal injury solicitor with ample experience of dealing with school accident claims. Our expertise in this area of law means we can provide an exceptional standard of service to our clients, and we work tirelessly to ensure we achieve the best possible outcome and highest level of compensation for your injuries.
Beacon Law is authorised and regulated by the Solicitors Regulation Authority. To find out more about our no win, no fee claims funding and legal fees, please have a look at the funding section on our website.
If you or your child have suffered an injury as a result of an accident at school, then please contact us today on 0330 1332 857 to start your claim or complete our contact form at the top of the page to request a call back from a member of staff.
Make a Claim
Contact us today to find out if you have a claim.
Use our Contact Forms or Call 0330 1332 857
Address
Beacon Law
1st Floor
Shirley House
12 Gatley Road
Cheadle
Cheshire
SK8 1PY