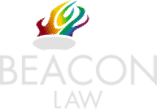 Work Injury Solicitors: How to Make a Claim
Find out how much your personal injury claim may be worth
When individuals have suffered an injury at work that they were not responsible for, there may be grounds to make a claim for compensation. It does not matter whether the individual liable for the injury was a colleague, your employer or a third party.  
The majority of accident at work injuries arise when an employer has been negligent and has not imposed the correct measures and procedures to ensure a safe environment and the safety of their employees.  
If you have been injured in an accident at work that was not your fault, you may be eligible to make a claim. At Beacon Law, we work tirelessly to help claimants pursue claims against negligent employers and obtain the compensation they deserve. Contact us today to speak to someone on our team of experienced work injury solicitors.
Common types of accidents at work
A workplace injury can arise from a number of different scenarios. These may include:  
Your Employer's Duty of Care
In England and Wales, employers have a legal duty to protect the health, safety, and welfare of their employees and others who may be affected by their work activities. The specific duties placed upon employers to prevent accidents at work include:
Conducting a risk assessment: Employers must assess the risks in their workplace and take steps to eliminate or control those risks as much as possible.
Providing a safe working environment: This duty includes ensuring that the workplace is free from hazards that could cause harm or injury to employees or others who may be affected by their work activities. They must also ensure that health and safety regulations are followed.
Providing information, instruction, and training: Employers must provide employees with information and training on the risks they may face at work and how to work safely.
Providing and maintaining safe equipment and systems of work: Employers must ensure that equipment and machinery are maintained in safe working order and that work processes are designed to minimise the risk of injury.
Providing personal protective equipment (PPE): Employers must provide appropriate PPE to employees where necessary to protect them from the risks they face.
Appointing competent health and safety personnel: Employers must appoint one or more competent people to assist with health and safety matters in the workplace.
Reporting of injuries, diseases and dangerous occurrences regulations: Employers must keep a record of accidents, injuries, and near misses and report certain types of accidents to the Health and Safety Executive (HSE).
If your employer has breached any of these duties, and you were injured at work as a result, you may wish to consider making an injury at work claim.
What should you do following an injury at work?
If you or someone you know has suffered an injury at work, it is important to take the following steps:
Seek immediate medical attention: The first priority should be to seek medical attention. Depending on the severity of the injury, this may involve calling an ambulance or going to A&E at hospital.
Report the injury to your employer: You should report the injury to your employer as soon as possible. This can be done verbally or in writing in an accident book, and you should keep a copy of any documentation you submit.
Document the incident: You should document as much information as possible about the incident, including the date, time, and location of where the accident occurred, the circumstances that led to the injury, and any witnesses who saw what happened.
Contact work injury solicitors: If the injury was caused by someone else's negligence, you may be entitled to compensation for an accident at work. A personal injury solicitor can advise you on your legal rights and help you pursue a workplace injury claim.
Follow up with medical treatment: It is important to follow up with any recommended medical treatment or rehabilitation to ensure that you recover as fully as possible from the injury.
Cooperate with any investigation: Your employer may conduct an investigation into the incident. You should cooperate fully with this investigation and provide any information or documentation requested.
Work Injury Solicitors: Claims Process
If you have suffered an injury at work, it is important to contact accident at work solicitors to find out about how you could commence a claim.  
When you contact us, we will want to know as much as we can about the situation. The information which we require will usually be:  
The location, time, and date of the accident
The accident circumstances.
Evidence of the accident and injuries in the form of photographs or witness statements, if available
Details of the injuries sustained.
Details relating to the witnesses.
Details of the negligent party (the defendant).  
The defendant can have up to five months to respond to our communication, depending on the nature of the accident. Within their response, they will prove their position on liability.  
Upon the defendant's response, we will consider their position. They could agree with our position on liability and make an offer of compensation. This offer could trigger negotiations and allow us to come to an amicable conclusion. It is likely that the matter will be settled out of court when this occurs.  
In contrast, the defendant could dispute our position on liability, or they could fail to propose any reasonable offers. In these cases, we may have to issue the matter. Although, you should be reassured that the case can still settle at any point and may not require a final hearing. 
Why should I claim?
When individuals have had to face injuries which have caused them physical and financial loss, it is important that they are given the opportunity to begin rebuilding their life. Compensation can often provide a way to start this.  
After all, employers have a responsibility to provide appropriate training and suitable equipment which aids you in completing your role safely. Moreover, the employer must also ensure that the workplace remains a safe environment. If you are unsure of whether your employer has breached this requirement, you can check on The Health and Safety Executive webpage.  
If an employer has failed to fulfil the requirements expected of them, a claim for compensation can encourage change. Therefore, you can help in ensuring that the same accident will not happen again.
Can my employer dismiss me for bringing a claim?
Many individuals worry that if they bring a claim against their employer, their employer will be allowed to dismiss them on these grounds. This is not the case, and an employer is not legally allowed to do so.   If your employer dismisses you simply because you have made a claim against them, this will be classed as unfair dismissal.
Employers can often expect these kinds of situations to arise; therefore, they should have employers' liability insurance, which can be claimed upon when employees commence legal action. You can rest assured that your compensation will not come from the employer directly and instead be paid from their insurance.
Time Limits for Making an Accident at Work Claim
If you want to claim for an accident which has taken place at work, it is important to begin promptly. This is because the general rule for personal injury claims states that from the date of injury/date of realisation of the injury, an individual has three years to settle their claim.
 This rule does not apply if you lack the mental capacity to bring a claim for yourself and thus require someone to do it on your behalf. Furthermore, it does not apply if you are under eighteen. Instead, the three year time period will commence on your eighteenth birthday.
Accident at Work Compensation
The amount of compensation for an accident at work claim you receive will completely depend upon the type of injury which has been sustained and the amount of pain and suffering which it has caused. Nevertheless, we can provide you with an estimate based on a medical evaluation and guidelines provided by the Judicial College. 
A successful claimant's damages will be divided into two parts: general damages and special damages.  Firstly, general damages accounts for compensation for the injury itself. So, it is likely that the more severe the injury and the more severe the loss of amenity, the higher the general damages.  
Next, special damages cover additional financial losses which are associated to the injury. This may include:  
Loss of earnings
Loss of future earnings
Medical care costs
Prescription costs
Travel costs
At Beacon Law, our work injury solicitors always want the best for our clients and work hard to build a case, so that you receive the injury at work compensation you deserve.
No win no fee injury at work solicitors
We take on workplace accidents claims on a 'no win, no fee' basis. This agreement ensures that you will not face any hidden legal costs and can focus on your recovery instead.  
Although we always strive for success, sometimes matters are not successful. In this event, you will not have to pay fees for our services. 
If your case is successful, you will be required to pay a small percentage of your damages to us to cover costs and compensate your solicitor for working hard on your matter. Moreover, you may be required to pay a small fee for After the Event (ATE) insurance.  
These figures will always be pre-agreed with our clients, and we are always happy to answer any financial questions which may arise throughout the process.
How can Beacon Law's Work Injury Solicitors Help?
The work injury solicitors at Beacon Law are knowledgeable as a result of a wealth of experience within the area. Therefore, they can be relied upon to produce excellent results in a number of different types of claims, including no win, no fee accident at work claims. If you have any queries regarding whether we can help you in your case, please get in touch.  
To find out more about how we can assist you in your work accident compensation claim, please contact us on 0330 1332 857 or use or online form to talk to an expert directly.
Make a Claim
Contact us today to find out if you have a claim.
Use our Contact Forms or Call 0330 1332 857
Address
Beacon Law
1st Floor
Shirley House
12 Gatley Road
Cheadle
Cheshire
SK8 1PY